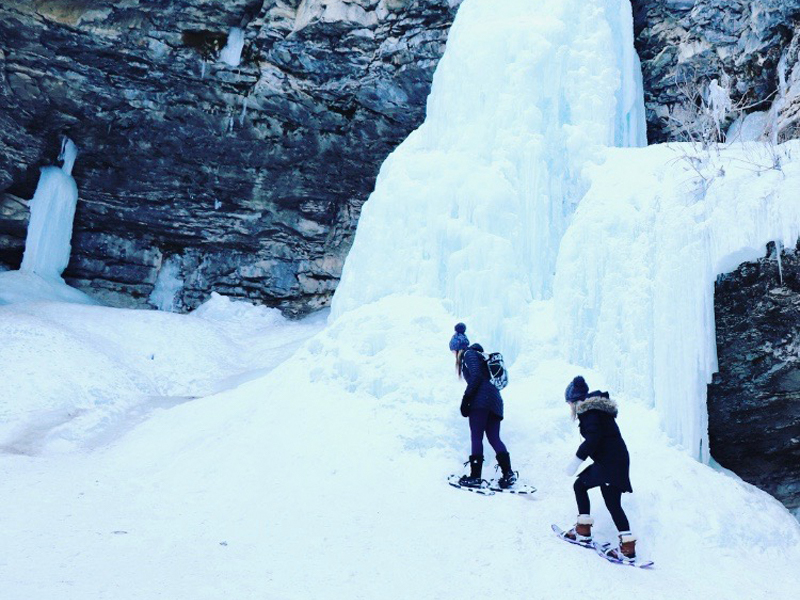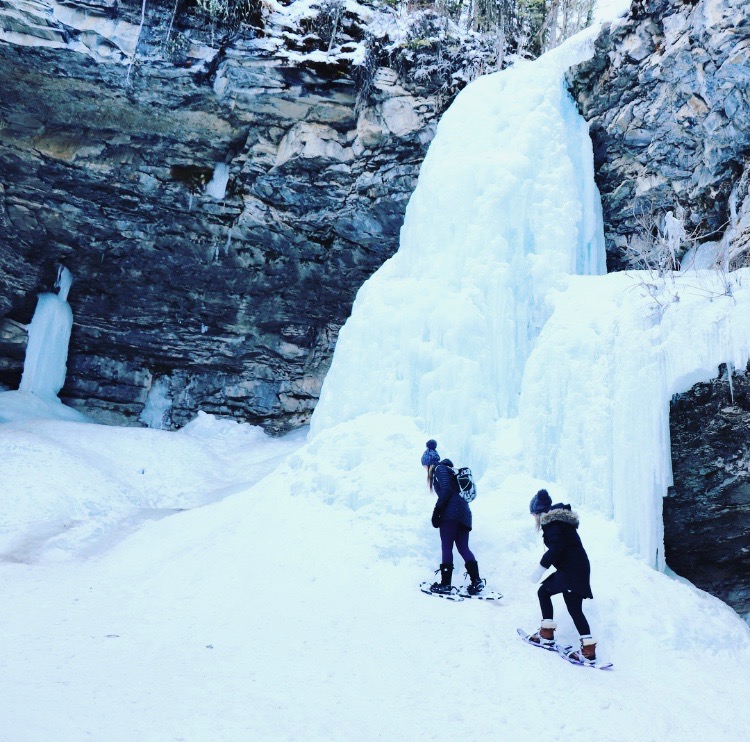 I'm not one to go snowboarding or downhill skiing, mostly because I don't like going downhill and I don't like going fast…two things that are required to do either of those activities.
I love being outdoors, but without being a skier or snowboarder, the outdoors always seemed more limited in the winter months.
I've always continued to go on winter walks and spend some time on outdoor rinks (even though I don't know how to stop on skates), but I wanted something else to make me celebrate the snow. That something turned out to be snowshoeing!!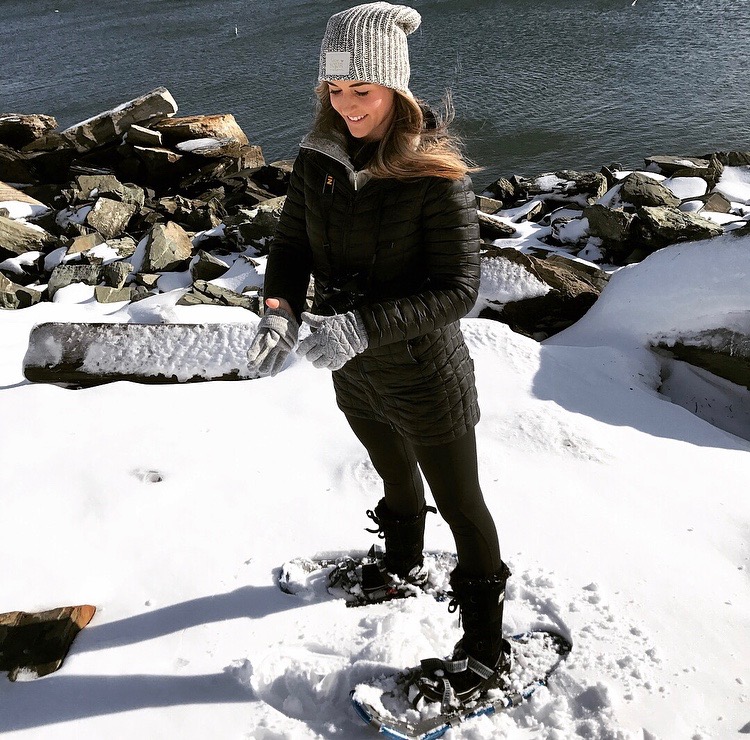 Snowshoeing is great for all ages and all capabilities – I know this to be true, considering my stopping on skates level is almost 0, as stated above.
If you've never tried snowshoeing before, there are many places you can rent snowshoes from, before deciding if you want to make the purchase yourself. I've included a few tips to make your exploration more enjoyable!
**TIP: Take note that the type of snowshoes you wear is based on weight, so consider:
If you will be snowshoeing on your own or will have a toddler on your back
Are you hoping to share the snowshoes with someone else?

Tips For Your First Time Out:
Dress in layers: Snowshoeing can be quite the workout, and even though you may start out cold in the snow, you will soon warm up from moving your body! Layers help make it more enjoyable, so you stay warm, but don't turn into a sauna in the snow.
Wear good winter boots: Not that I don't love my Uggs, but you do not want to wear Uggs with your snowshoes, or runners, or anything that can get snow trapped in your footwear, or make your feet soaking wet. Warm feet equal a happy snowshoe-er!
Bring water and/or hot chocolate: Like I said, it can be a workout. Make sure you stay hydrated. Maybe bring some hot chocolate or a fun hot beverage to stop in the snow and enjoy. And snacks…I never go anywhere without snacks.
Get out in the snow and embrace these winter months that are among us!
Happy Snow Shoeing!