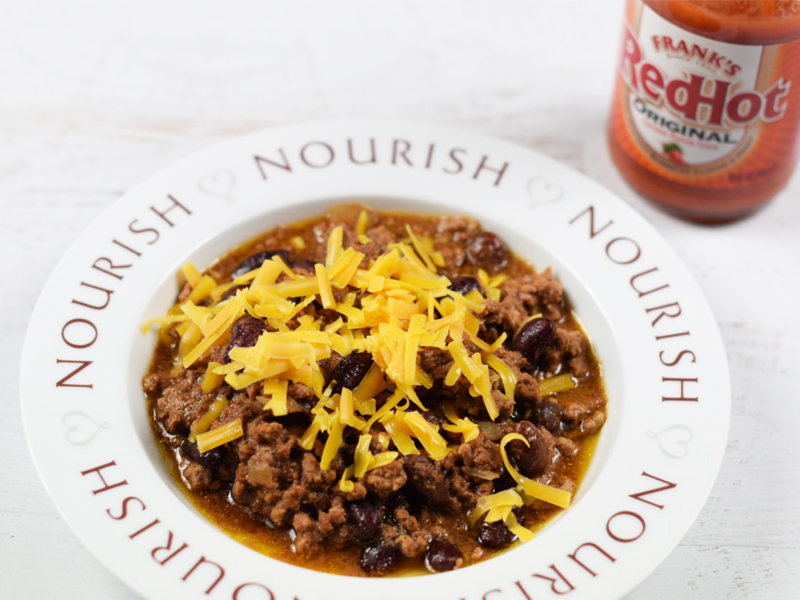 Here is my super relaxed way of writing out a recipe…every amount is pretty much guesses, and it can be for you too…that's the great thing about chili! Follow along with my ingredients, but toss in extra if you want. I also love my chili with mushrooms, diced tomatoes, or more spice, to name a few.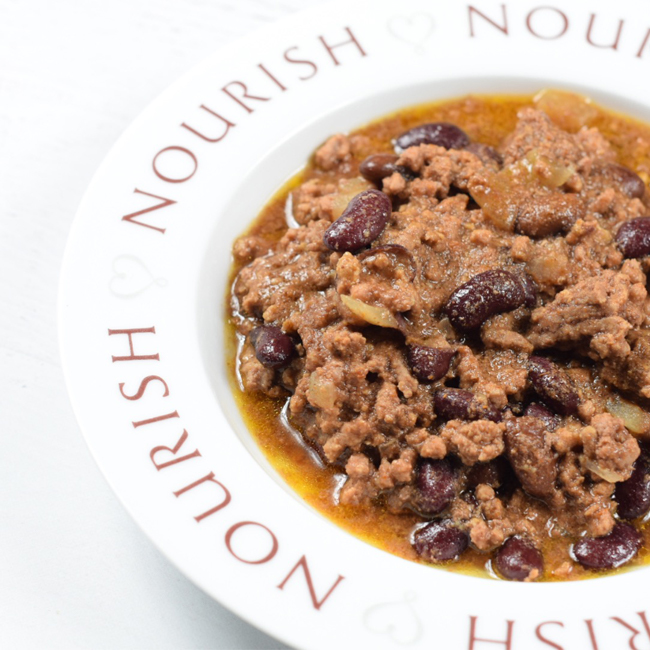 Crockpot Chili
Serves: About 6. Can also store leftovers in the freezer for later!
Ingredients
2 packages ground beef
1 cup (8 ounces) tomato sauce
1 cup water
2 tbsp. chili powder
1/2 tsp. hot sauce
Half an onion, chopped
Garlic, chopped (or garlic powder)
1/4 cup corn flour (or Arrowroot starch flour)
1 can kidney beans, drained and rinsed
1 can pinto beans, drained and rinsed
Directions
Combine all ingredients in the crockpot and mix. Cook on high for 4 hours (you can do low for longer, if you need).
To serve: Cook rice for the base, if you wish (helps with gas!). Top with your hearts desire: lime, cheese, crushed corn chips, sour cream, for example. I always top mine with extra hot sauce too!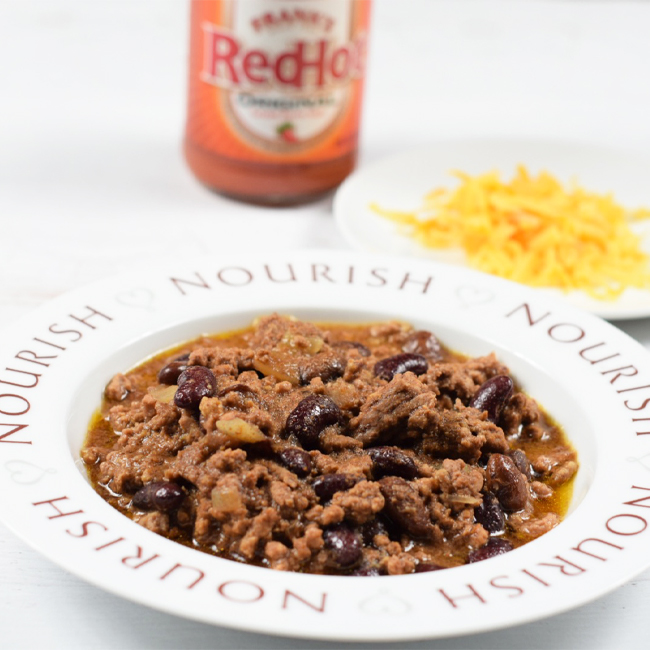 Hope you cozy up with a nice, warm, comforting bowl of chili!