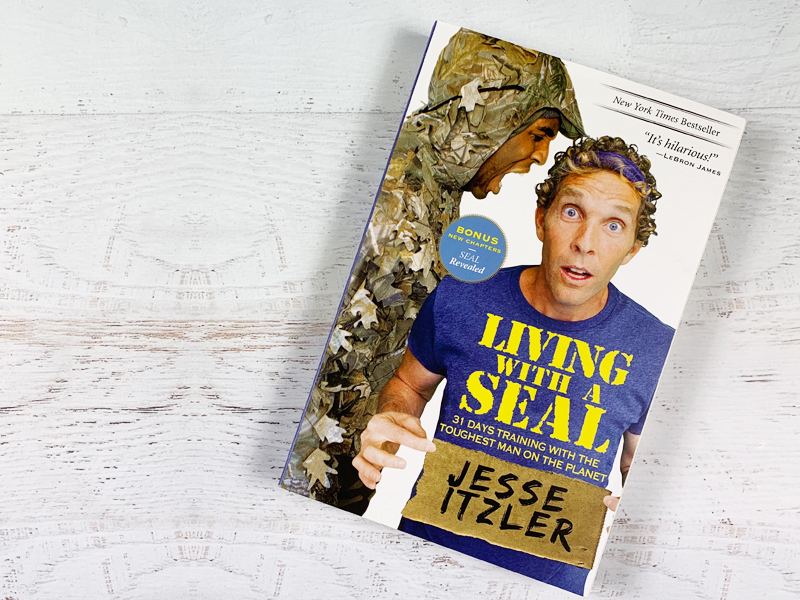 We've arrive at the second book of 2020! I'm excited to introduce this one, as I've been a fan of listening to Jesse Itzler speak for some time now – he always has great tidbits of wisdom, and so much energy and zest for life. He also regularly turns his life into an experiment, at the benefit of us readers/listeners!

A reminder for how online book club works: I choose the book and share it here. You have about two months to read the book. I will return here with my review of the book and book club questions!
Make book club your own. If you wish to follow along for book suggestions, please do. If you want to read the books and chit-chat with me about it, even better. If you have a group and want to start your own book club and use the book club questions for that…well, I call that a major win!
.
Book Club #5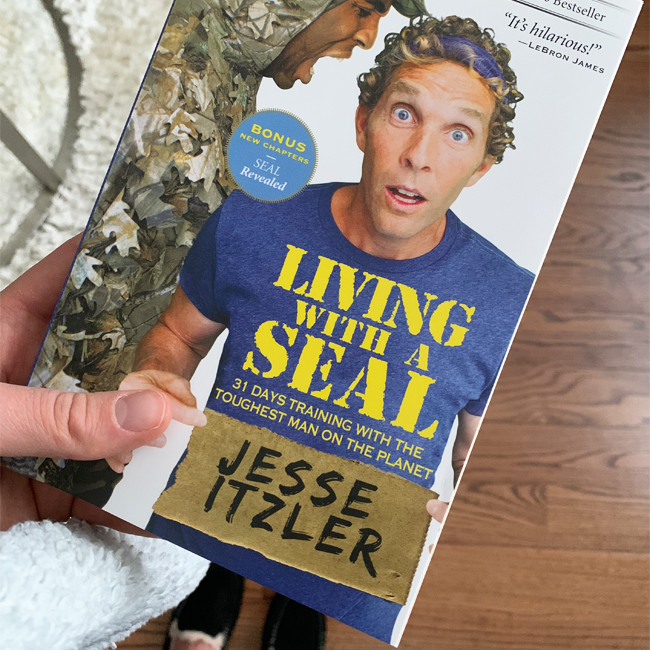 This book club selection, Living with a SEAL: 31 Days Training with the Toughest Man on the Planet, is a true story about the month where Jesse Itzler invited a Navy SEAL to move in with his entire family and train him daily. Itzler always throws himself head first into many of his life experiments and I'm sure this will leave us with much to laugh about, but also ponder for our own lives on how to step out of our comfort zone and give something our all!

Stay tuned for my review and book club questions at the end of April, 2020! Happy Reading!