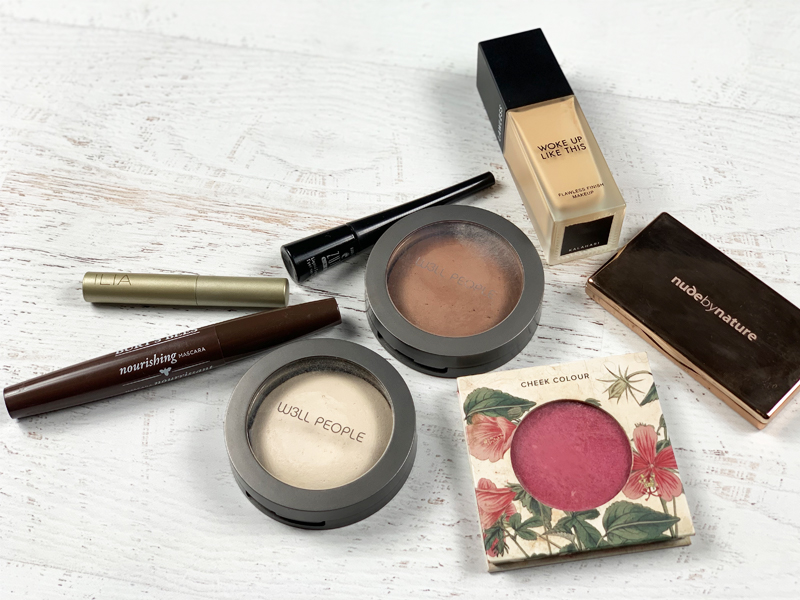 What we put onto our bodies goes into our bodies. Yet, so many companies don't even give us the true knowledge of what we are putting onto our bodies! It is sad and unfortunate that the consumer has to do so much work to find out what is in these products on the shelf. But, I'm happy there's some resources that have made it a whole lot easier! These three resources (below), I use before trying a new product – they all have different numbering systems, so make sure you check theirs out, but each source helps you figure out how clean a product really is. Some products will claim to be natural, organic, clean, and it may mean they have one ingredient in them that is actually natural, organic, clean… frustrating, right?
Anyhow, the sources to look into are:
1. Think Dirty App
2. Skin Deep Website
3. Good Guide Website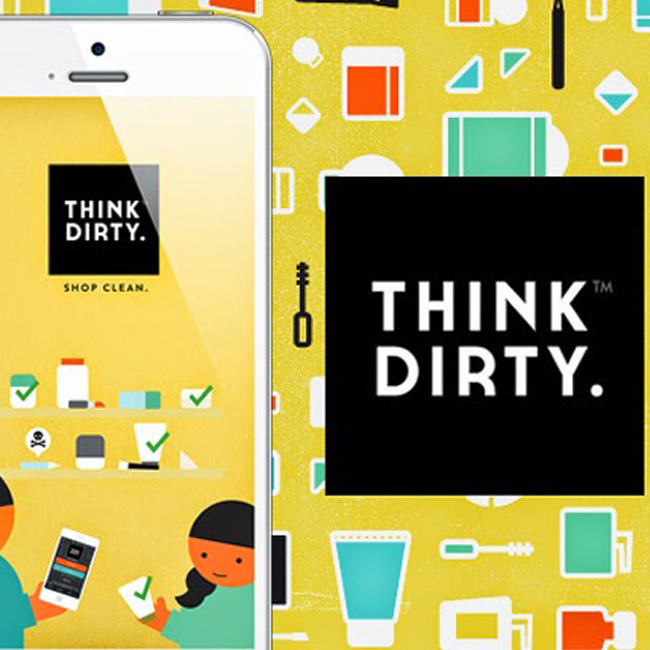 I try to look at the ingredients and not use things that are full of words I don't understand, or any ingredient that has a number attached to it (those are a no-no for me), but some really good ingredients are often called by different names! So, the knowledge you can acquire is never-ending. Thankfully the sources listed above are beyond helpful in weighing the pros and cons of a product.
Along my search, I have found the items that work best for me. I'm always happy to try even cleaner and better products, but I feel like I have a pretty good thing going right now, and maybe some of these products will call your name!
All My Makeup
*The following are not necessarily linked up to the colours I use*
Concealer: Fitglow Beauty
Foundation: Lawless
Foundation Sponge: Yubi Beauty
Powder: W3LL Realistic Invisible Setting Powder
Bronzer: W3LL Bio Baked Bronzer Powder
Blush: Pure Anada Pressed Blush
Brows: Nude by Nature Natural Definition Brow Palette
Liquid Eye Liner: Zuzu (Colour Raven)
Mascara: Ilia Limitless Lash & Burt's Bees Nourishing Lengthening
Lip Gloss: Fitglow Beauty Lip Serum
If I'm doing a light face of makeup, I like to super gently brush on foundation or just a little concealer, matte my shiny skin down, and put a little mascara on the top lashes!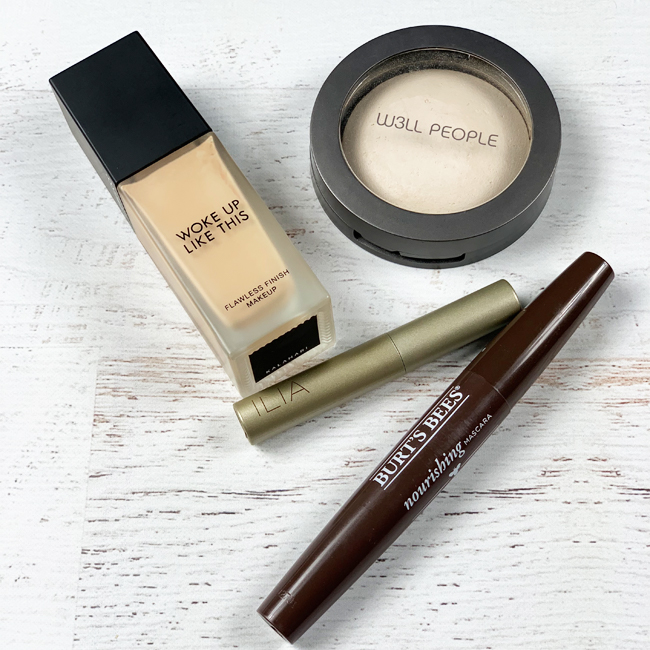 And for taking off that makeup, I've talked about it many times before, but the Face Halo pads are nice on your face and nice on the environment!!