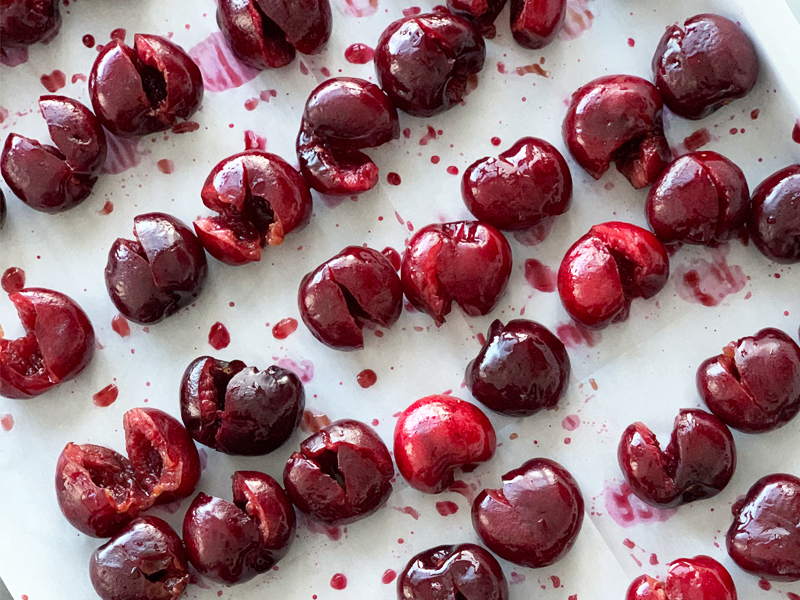 Do you still have cherries pitted and frozen from summer?! Well, I do…so I'm excited to enjoy this summer treat again in the fall! Plus, this is a great treat for vegans, those who are dairy-intolerant, those who want a little bit of a healthier option, or those who just like delicious food.
Dairy-Free Cherry Chocolate Chip Ice Cream
Ingredients
4 cup Pitted Cherries
1 cup Unsweetened Coconut Yogurt (ie. Silk Brand)
1 tsp. Vanilla Extract
1 cup Vegan Chocolate Chips (ie. Mini Chips Enjoy Life Brand)
Directions
Pit the cherries and freeze.
In a high power blender, combine the cherries, yogurt, and vanilla. Blend until smooth.
By hand, combine the chocolate chips.
Freeze for about 1 hour. [If frozen over night or longer than 1 hour, let sit out for at least an hour before serving, in order to easily scoop!]
Tip: This is a great cherry pitter!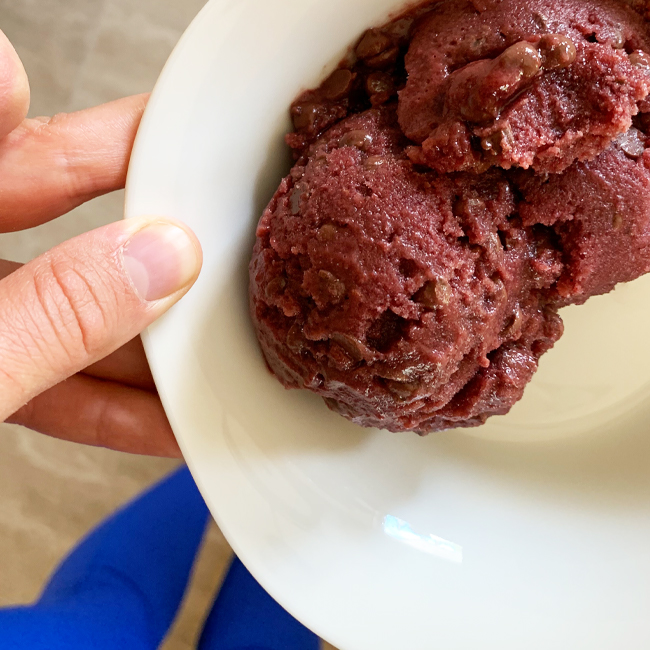 Hope you enjoy this dairy-free treat!