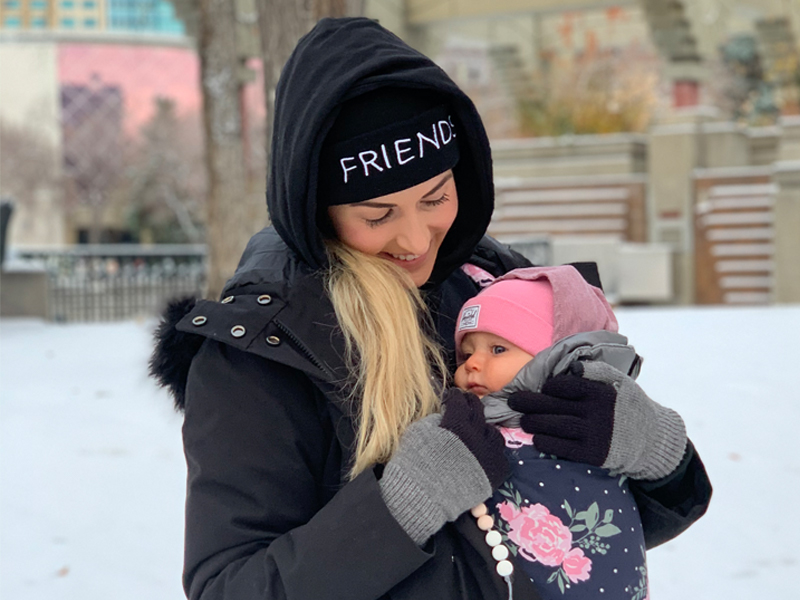 When it snowed in mid-October, I grabbed my 7-month-old daughter and said, "This is your first time seeing snow!!" Everything seems new, and fresh, and exciting, when I see it anew through my child's eyes. I hope to give her a love for the seasons, and an appreciation for snow, so it isn't a season to simply 'get through.' So, with the help of many other people's suggestions, I created a bucket list to do with kids this winter!!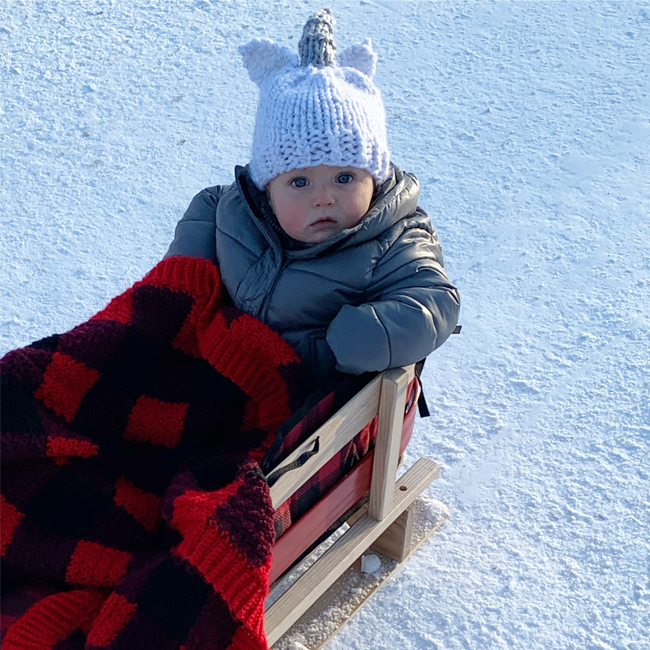 Winter List of Fun
Play in the snow
Nature walk in the snow
Build a snowman
Make a snow angel
See an ice sculpture
Go sledding
Go skating
See Christmas lights
Go snowshoeing (Sandy McNabb)
Bake something seasonal
Explore a snow maze (Manitoba)
Go to an Ice Castle (Edmonton)
Decorate a gingerbread house
Make a handprint Christmas ornament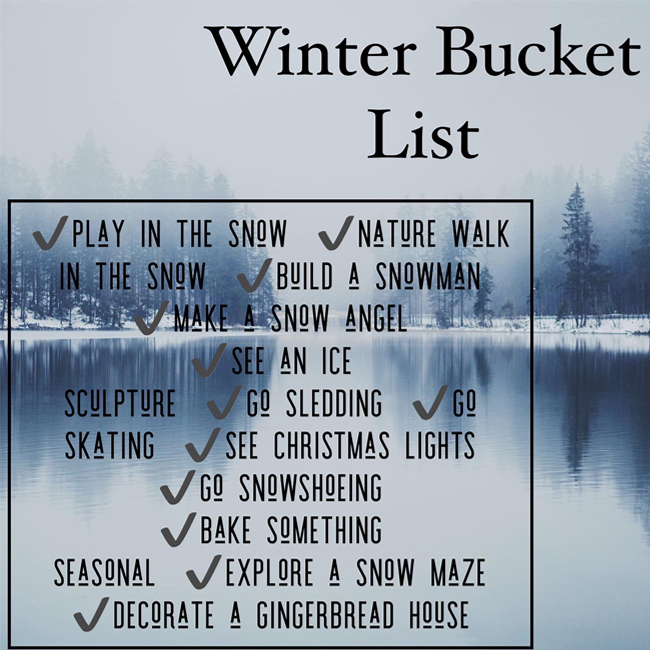 Hope you find some joy in the snow this year!