Back in my babysitting days, I babysat a little one whose family cloth diapered – safety pin style cloth diapers, I might add. Even back then, I was interested in the concept. Many of our grandparents generation would laugh at the thought that this is a 'new concept' and tell us how many hours they spent washing their baby's cloth diapers by hand…it's much easier now, in comparison.

As I continued to go through life, I became more interested in natural products, what we put on our skin and in our bodies, how items are made, and how our choices impact the planet. So although I'm far from 'perfect' in any of those items of interest, it came as no surprise to anyone in my family when I mentioned I was cloth diapering. My brother and his wife before me also cloth diapered, so I got the chance to practice my hand at it with their children and learn from them!

Many people have asked me to share my cloth diaper tips and tricks and every time I started to write something, I thought to myself, 'What do I title this? Cloth diapering from a non-expert who breaks all the rules?!' So, what I did instead, was brought you a true cloth diaper expert, and boy, are you in for a treat! I give you the most passionate cloth diaperer out there…Bailey Bouwman!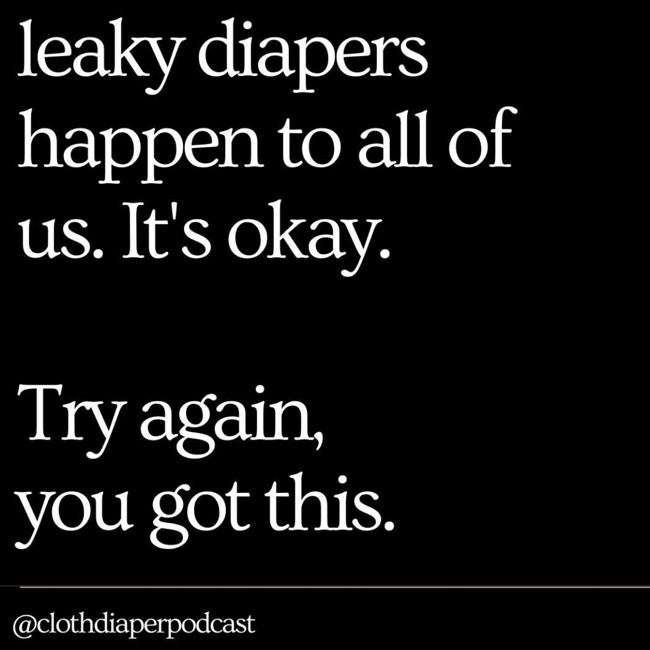 Hi Bailey – the Cloth Diaper Enthusiast – I absolutely love your title! Thank you for spending some time with me chatting all things cloth diapers! Can you start by telling us a little about yourself, personally and professionally?
Personally, and professionally, my life is consumed by conversations of cloth diapering. I work part-time as a cloth diaper content creator both for my own blog/podcast and for other cloth diaper brands. I recently finished a degree in Public Relations, to compliment my previous undergrad in Environmental Studies, and work as a communication specialist on a wide array of projects including content creation, copywriting, and web design.
I live in Northern British Columbia, my children are now 3 & 5-years-old, and I have an incredible sweet tooth for candy.
How did your cloth diaper enthusiasm begin?
My contract job ended when I was three months pregnant, and for the next two trimesters, I spent my time as a housewife. I'm not very good at sitting still, so I started a blog – SimplyMomBailey – and next thing I knew, I was writing about my cloth diaper experience, and the snowball began from there. 
I always knew I would cloth diaper. Disposables was not something I considered. I have a Bachelors in Environmental Studies and in twelfth grade I tried to convince my school district that my secondary school needed a Green Roof. At some point I thought I would be an environmental lawyer. Topics in sustainability have always been close to my heart and a big part of my life.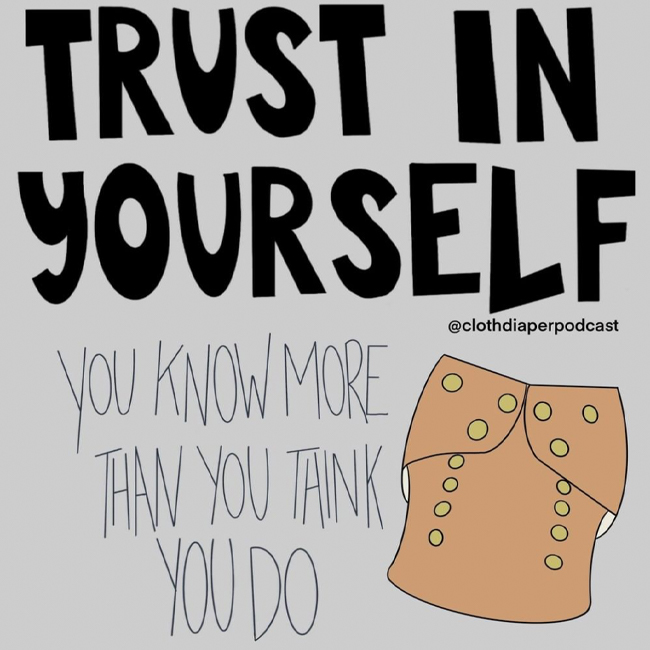 Cloth diapers are great for baby, the planet, and the wallet (in the long run) – can you talk about some of these benefits?
Since we're talking about my background and passion in sustainability, cloth diapering has the potential to have a lower environmental impact on the planet. Like everything, there's always exceptions and situations where cloth diapering leaves a long last footprint. We can make choices in our cloth diaper journey that reduce the environmental impact including the manufacturing, personal use, and end-journey of the product. This is not true for all cloth diapers, and a big part my narrative as a creator is encouraging us to learn about manufacturing. Cloth diapering is impacted by the fast fashion industry, and many of the textiles we use, factories we use, and products we consider have long lasting negative impacts. These are hard conversations that I think we must consider in cloth diapering and ask businesses to do better and be better as cloth diapering becomes increasingly more popular.
For me, reducing the impact on my local landfill, was a huge consideration. Landfills are a limited and privileged resource that I knew I could easily help encourage it's longevity by reconsidering my baby's diapers and consumer behaviours.
And I can't help but love the health impact on the skin. Personally, I can't use disposable menstrual products because of the skin irritation and impact on my vulvodynia. This just influenced the decision that my babies would need to use simple, natural textiles for their skin health story, and we never experienced chronic rashes outside of dietary changes.
Do you personally have a favourite diaper brand? Do you have different brands you suggest to families depending on any factors?
Diaper brands are changing all the time, and many of my favourites are no longer in business. I fall in love with stories, and so I have a few favourite brand stories that I love to share and encourage people to check out including Thea at Bebeboo Diapers, Mari at Petite Crown, Louise at Elskbar Resuables, Emilie at Les Confections Lili, and the family at Mother-ease. These are just a few of the incredible brands creating quality products that work for their own babies and yours.
And yes, brand recommendations vary so much depending on the family. I often ask families the following questions to help find the brand I think might be best suited for their family:
· Where are you located? (Many of my favourite Canadian cloth diaper brands don't ship to the United States, and vice versa)
· Why did you decide to cloth diaper? (Environmental or budget influences the direction I'll point you in)
· What kind of family lifestyle do you have? (will you be washing at home, do you rely on childcare, any other mobility issues or consumer needs?)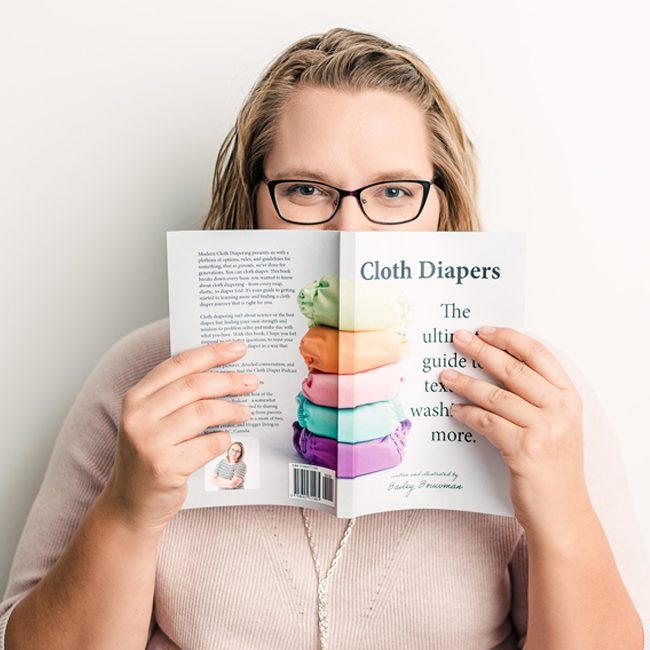 I think many people often think cloth diapers are initially intimidating, a lot of work, or too much of a "mess" – what do you think causes the most stress when people are thinking about using cloth diapers?
Facebook groups.
The BIG Cloth Diaper Facebook groups are well-meaning and many families seek them out as a way to learn, but often people get intimidated and overwhelmed by all the problems, rules, and bickering.
One of the most common emails that I get is – 'wow, thank you for telling me that I can just start with 5 diapers and wash them every night without an admin-approved wash routine.'
This expectation that if cloth diapering is not perfect, then you've failed, is a rhetoric we hear across parenthood. Cloth diapering is messy and imperfect, but you, as a parent, are strong and wise and totally capable of doing just another load of laundry. Stop over thinking and finding perfection. Focus on just one day at a time and remind yourself it's just dirty laundry.
And you're going to mess up – but unless you're running the sanitize cycle on a load of PUL with nails, it's really hard to destroy diapers in the wash. You got this.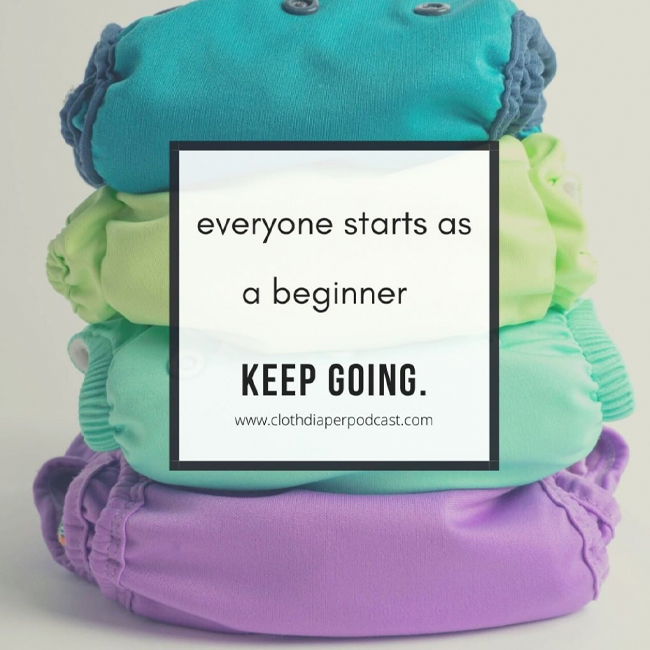 Okay, this is a top question for people – how do you clean them? What's the best detergent? What's the best method to clean them? How often do you clean them? Please, give us all the nitty-gritty details!!
This is definitely a top question, and part of my cloth diaper philosophy is that this question cannot be answered with a recipe. There are so many different wash routines and strategies that work depending on the type of diapers you use, your detergent preference, your lifestyle, and your washing machine.
You can use whatever detergent you want as long as it doesn't have added fabric softeners. Not all families will have the same success with every detergent, but that doesn't mean the product is bad, it just didn't work for you. If you're not using water softener with your regular clothing, you likely don't need it for your diapers. Start simple and don't add things unless it stops working. You can also call most detergent brands and ask for best recommendations for dealing with your water type or machine.
Most families wash cloth diapers every 2-3 days. Some working families opt to wash once a week. Some families wash every day, and others use diaper services to wash their diapers. Lots of options and flexibility is available depending on what will make cloth diapering work for your life.
I recommend keeping it simple and thinking about cloth diapers like your work clothes or dirty garden clothes. Here's a rough guideline:
1. Pre-wash your diapers with a small amount of detergent using a short cycle with cool or warm water. This removes the bulk of the pee and urine.
2. Wash your diapers in warm or hot water on your machines longest cycle with the amount of detergent recommended for a heavily soiled load. This is usually the white's cycle and does have a rinse at the end.
3. Now dry, many families will use the dryer for ease, but some will hang to ensure longevity of their product. The dryer is expensive to operate and does break down fibres, PUL, and elastics. So depending on what makes life easy for you, choose the best choice.
Cloth diaper brands and retailers are another fabulous resource for parents. They really do want what is in your best interest and they want you to succeed at cloth diapering. Take advantage of their expertise in the product that you're using to help guide you through wash routine struggles. Brands and retailers are wise and invested in your success.
What do you say to people when they talk about how the water used to wash cloth diapers impacts their friendliness on the environment?
I often ask – why is this your biggest concern about cloth diapering? Why are you hyper-focused on the washing cycle of cloth diapers and not the pulp manufacturing process of disposable products? As someone who lives in a pulp and paper town, you should be more worried about the manufacturing of pulp products.
What you should be concerned about is that carbon disulfide, a common chemical used to manufacture bamboo textiles, is dumped into water systems in South East Asia without any regulation.
You should also be concerned about the limited supply of landfills and the privilege that it is to throw away thousands of diapers every year – diapers that will take a minimum of 500 years to decompose.
When people are concerned about the water consumption of cloth diapering – they are often hiding behind bad facts or fears.
Yes, there are so many concerns with cloth diapering, but if home-based washing is your concern, you are focused on the wrong issue. We all do laundry, and nobody judges the family next door who washes their jeans every day – even though you could totally rewear them a few times.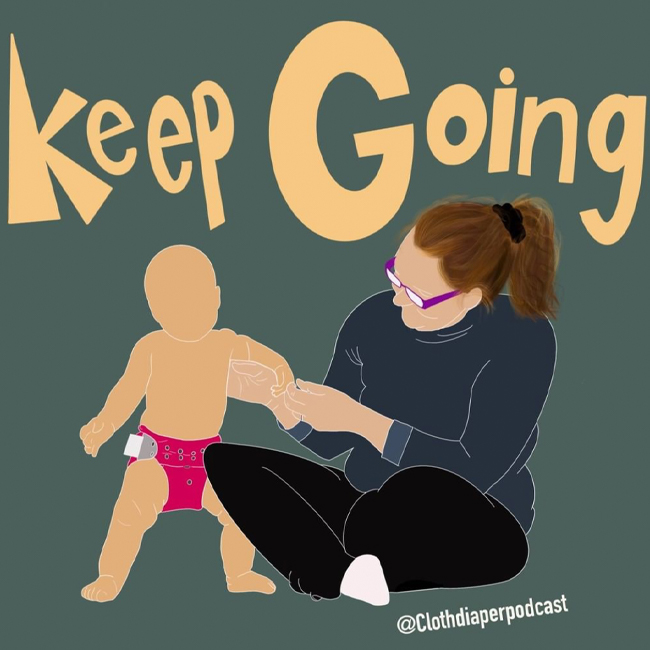 Are you a fan of any diaper delivery services?
Yes, I'm a huge fan of diaper delivery services. I've had the pleasure of getting to know the passionate people behind delivery services around the world over the past three years of hosting my podcast and what I can tell you is that they are doing incredible work in making cloth diapering easy for some families.
Yes, it's expensive, but it's totally a game changer to the industry and such an easy way to diaper your children. Diaper services vary from region to region. Everyone does it a little unique, and not every region has a service. But this is such a great idea if you can add it into your budget.
If I wasn't a cloth diaper blogger, and if I had a service near me, and I worked a full-time job, I would no doubt hire a service for my baby.
Do cloth diapers restrict babies in any way mobility-wise? I know I personally tell people that some clothes need a size up to fit over those sweet, little cloth bums!
There's no evidence to suggest cloth diapering restricts baby mobility-wise.
Yes, there's physiotherapists and doctors who say it does. But there's also physiotherapists and doctors who say it doesn't.
This is not an area of much study and research and opinions vary. But, babies alas vary. We all learn to walk, crawl, and move at different rates and it's hard to be able to control for that in a study.
Anecdotally, my babies all walked at 9-months.
Do you have any solutions for people that find cloth diapers challenging at night, on-the-go, and travelling?
Disposables.
You don't have to cloth diaper all the time to be a cloth diaper parent.
If they are looking for a cloth diaper solution, there are answers to solve these problems. But they really vary again on the family's needs, wants, and budget. We can work through it and asking the right questions helps find the right answers.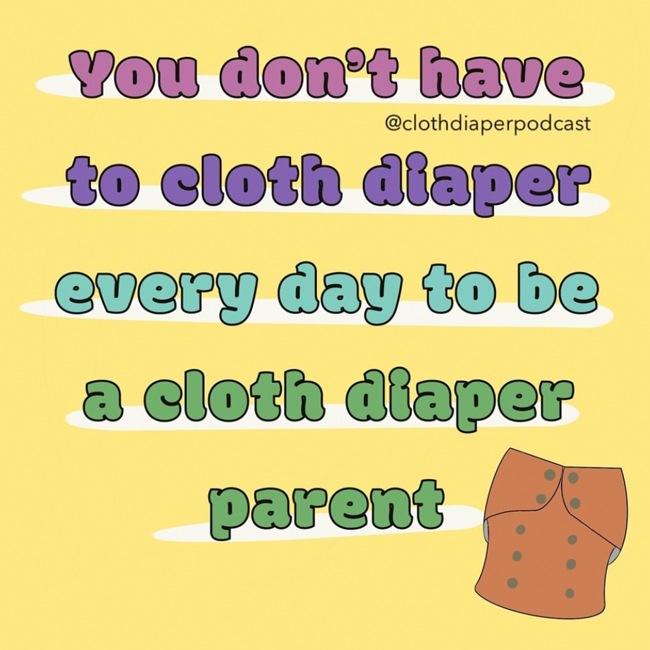 Do you have some recommendations for places that sell or accept used cloth diapers?
There are lots of different Facebook groups, and marketplace, that sell used cloth diapers. Some thrift shops and consignment stores do as well.
I would recommend that if you're buying used cloth diapers that you evaluate the cost of the product, the lack of warranty, and any additional longevity concerns. Honestly, in this marketplace, I wouldn't pay more than 50% of the original retail for a used diaper knowing that sales happen regularly, and the product has an unknown history. This will vary depending on the type of diaper, including quality of the product.
Did you personally use cloth diapers right from birth? What do you suggest to new parents that are wanting to do cloth, but they aren't sure about when to start?
You can start cloth diapering whenever you want – from birth or even at 18-months. It's never too late or too early. If you're starting a little later in your child's life, you can connect one-on-one with a brand or retailer to find a stash size that works for you, because you'll likely need a smaller stash, but probably more absorbent materials.
Personally, I really believe that mothers need to rest and heal after the birth of their children. I chose the practice of lying in with my first and didn't start cloth diapering until the second week of his life. It's really important that you carve time to heal and bond with your baby – if cloth diapering is going to impact that relationship and journey, just say no until you are ready.
Is there anything else you want to add?
Don't buy a stash of one type of diaper – try at least two styles, because you really don't know what is going to work for your child and your lifestyle.
There is so much advice on the internet about cloth diapering. You don't have to listen to it all, and you can pick and choose what works for you. Trust in your instincts to find simplicity.
If you're looking for a handbook on cloth diapering, I wrote a book. It's a simple guide just for beginners. I wrote this book to empower new parents to consider cloth diapering, ask better questions, and get a solid foundation to start their journey. You can learn more about the book here.
Where can people find you and follow along?
For cloth diapering support and encouragement, you can find me at the Cloth Diaper Podcast on most social channels including Instagram, Facebook, and YouTube. The Cloth Diaper Podcast shares stories from brands and parents around the world every two weeks on your favourite podcasting platform, you can find previous shows on the Cloth Diaper Podcast Website. If you're looking for personal reviews and my personal journey in motherhood, my website SimplyMomBailey is the go-to destination.
And if you need support, feel free to DM me on Instagram, and I can help point you in the right direction. I really recommend that you lean on brands and retailers to support you, and if they don't, find a new one. They should be on your team and wanting you to succeed as much as you can.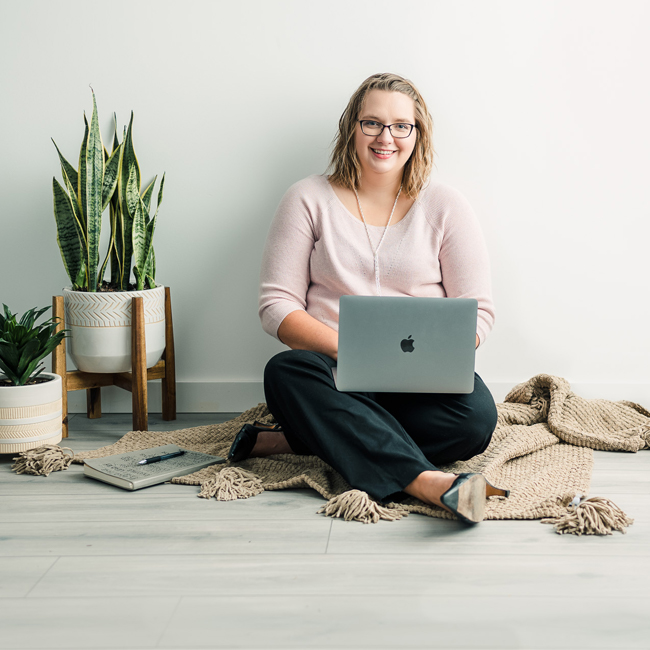 Wow! Thank you for making cloth diapering seem so much more accessible for families, and for such good reasons! I look forward to continuing to follow along with all you cloth diaper enthusiasm!