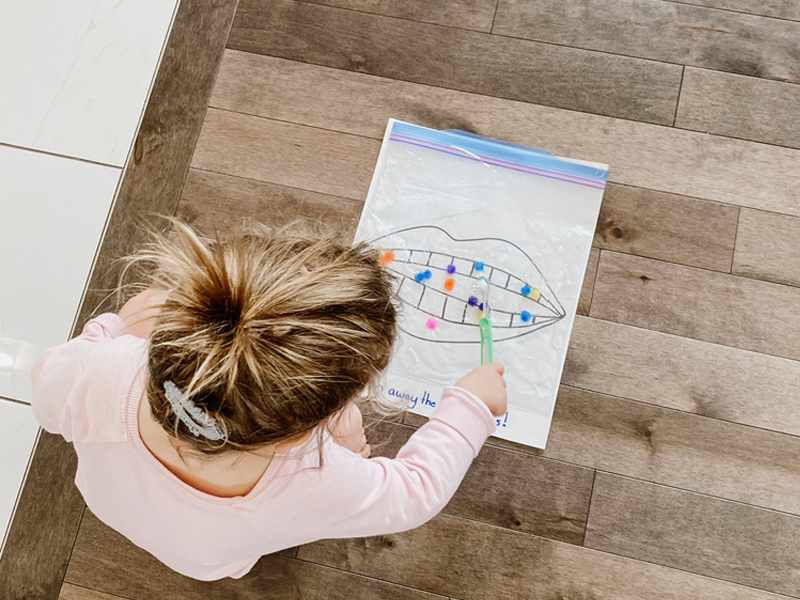 Dr. Ashley is our go-to over here for all things teeth, but she's also a mama that loves to get creative with her little one. This craft she has for all of us is a fun indoor activity that may also help your kids see that brushing teeth is pretty cool!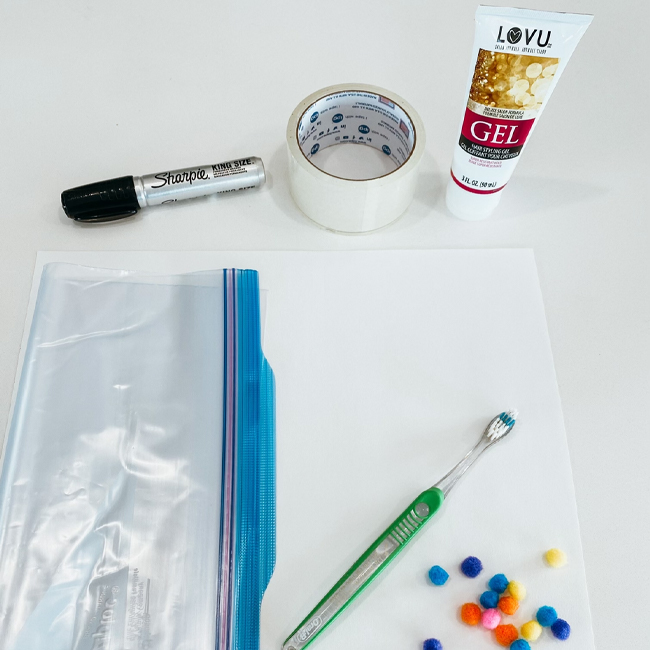 What You'll Need:
Paper
Tape
Marker
Large Ziploc Bag
Small Items (mini pompoms, google eyes, glitter)
Toothbrush
Inexpensive Hair Gel
.
Instructions
.
Step 1: Draw a big smile with teeth!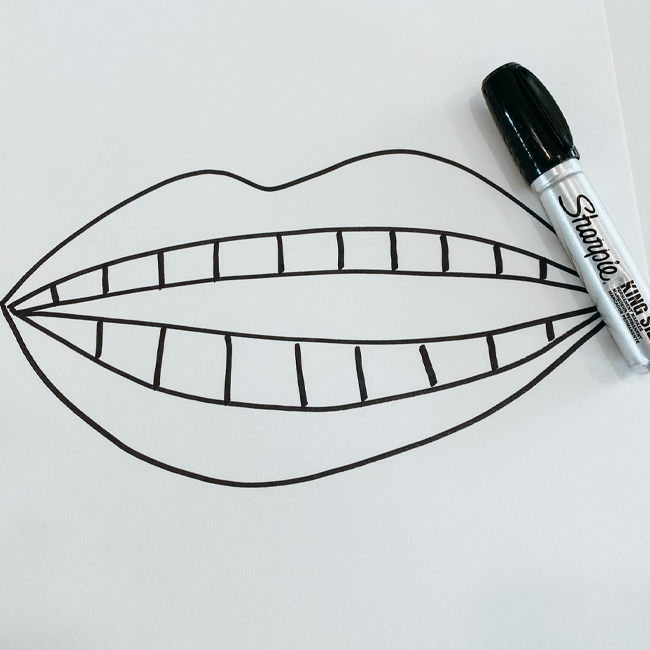 Step 2: Place hair gel and small items in a bag. Seal bag shut.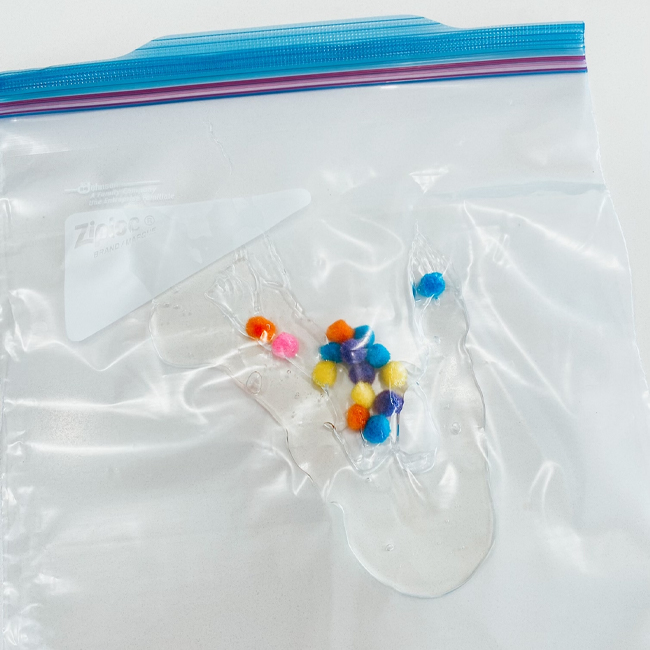 Step 3: Tape top and bottom of bag to your paper. Spread gel around. Arrange small items so that they cover the teeth.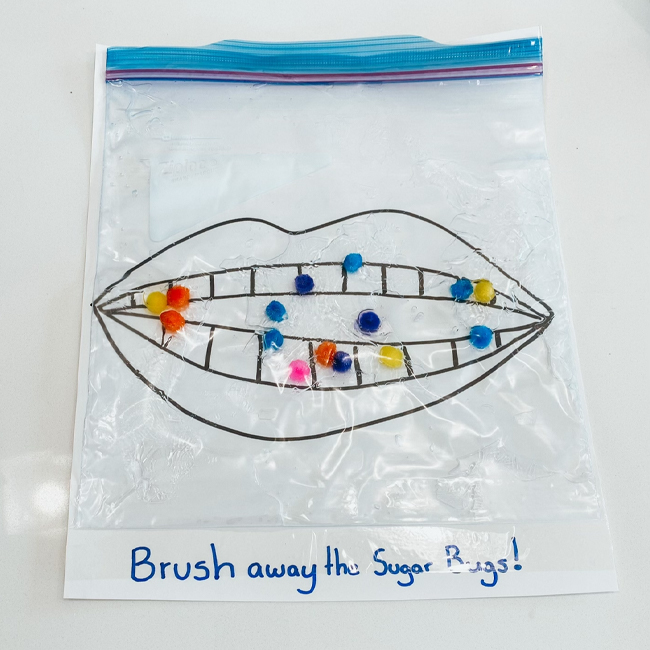 Step 4: Brush Brush Brush!
Have fun!