Currently I would say we don't have that many toys. Books? Well, that's a whole other story, but toys have sofar remained somewhat minimal. It helps that we only have one child and live between two different places, and she can't yet tell us the toys she wants…the point of me saying that, is that maybe one day we will have to look into doing some sort of toy rotation, but for now, all our toys are out, and then stored in bins in that particular room, when they are tidied up.
Our Favourite Play
Lots of our favourite play includes things like hiking, swimming in our tub, making music, cooking/baking, reading books, and sensory play. Anything from the kitchen and recycling bin are always the best toys. And the spice drawer…don't forget about the spice drawer!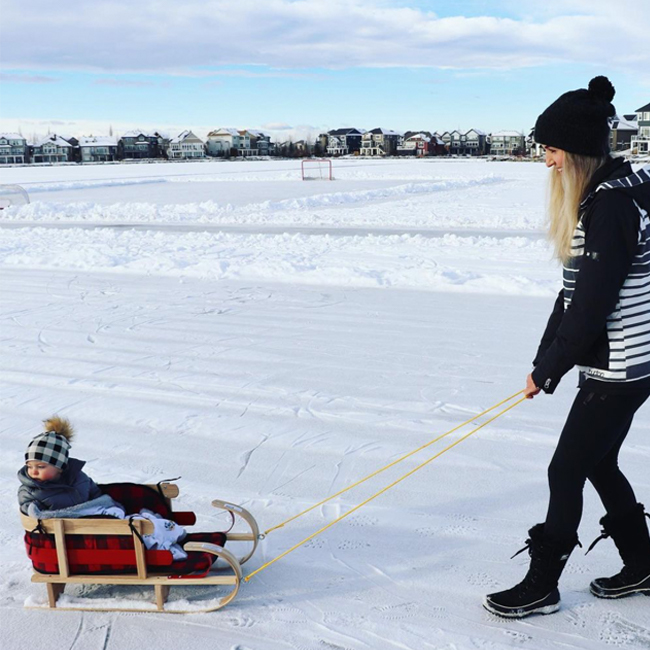 Chair Play
There are a few toys, or items, we couldn't go without mentioning. C has now outgrown these two chairs, but while they lasted, they were fantastic! And by outgrown, I mean, she doesn't want to be in them, because she wants to be buzzing around, crawling and walking, and seeing the world! The Standing Activity Center is a fun little structure and was our go-to for in the kitchen – mama could do some two-handed food prep, and C could play while still seeing what was going on! It is a quite short-lived item (for us, at least), so maybe a worthy item to get as a handmedown, or to pass along to friends.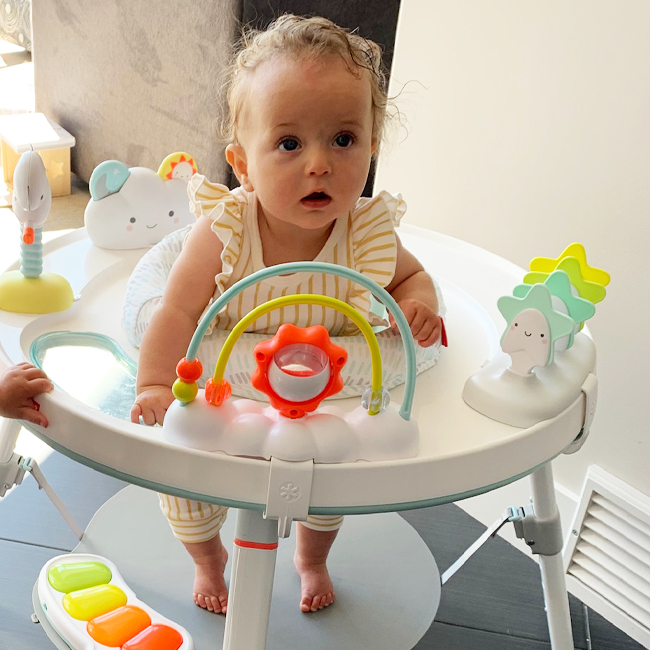 The Baby Bjorn Bouncer is what allowed me to get my daily showers in – the attachable toy is lots of fun as an add-on. And the chair is foldable and so easy to move around the house from place to place.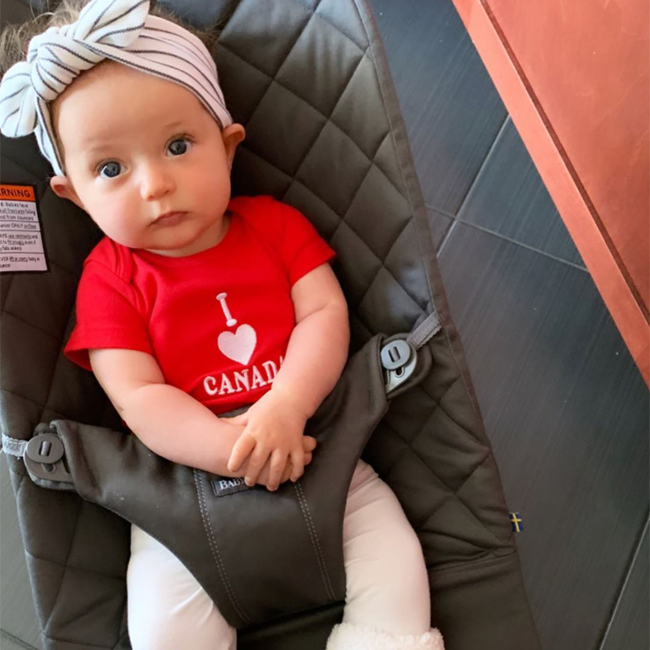 Now, some legit kid play toys!
Wooden Anything!
We love wooden toys! Melissa & Doug is fantastic for this. I'm all for supporting local too, so if you can find a great company that makes this kind of thing, go for it! We have some wonderful items from Little Bodhi Grey, as well as Plaid and Pine, just to name a few.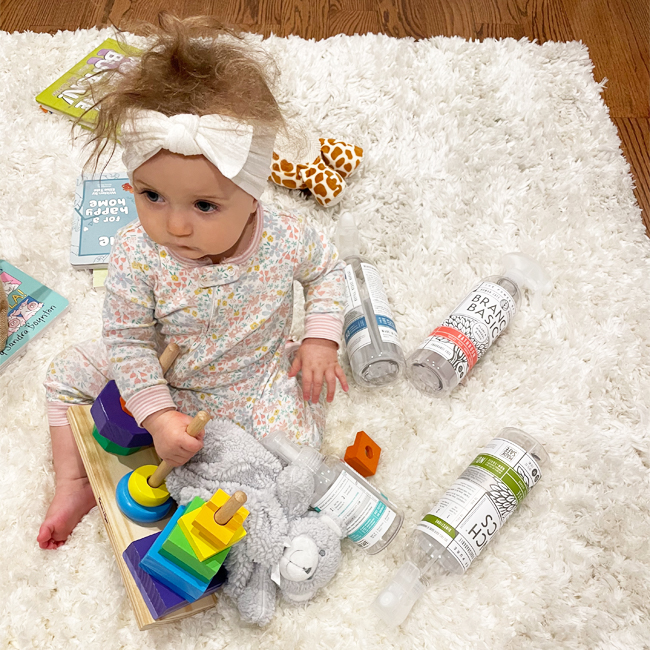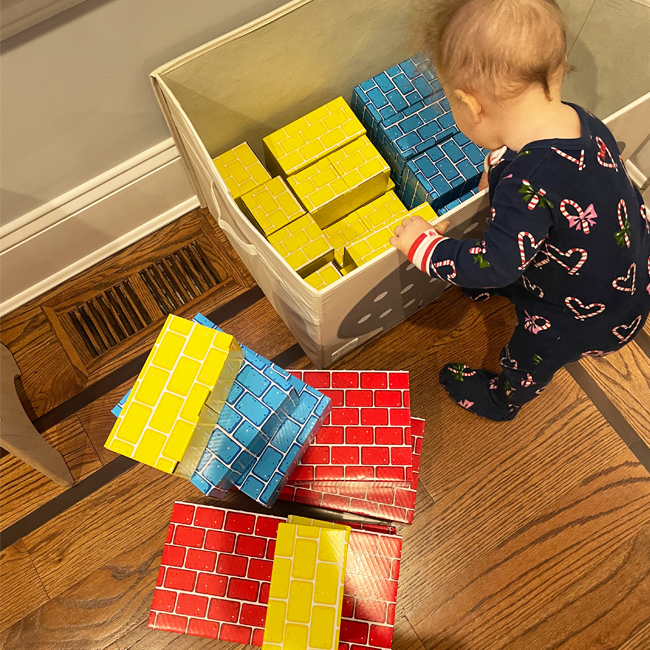 Music
We talked about making music. For us, that includes piano, guitar, and ukulele, but we also have some kid-specific musical instruments. Hape and Gymboree are both great to check out for this!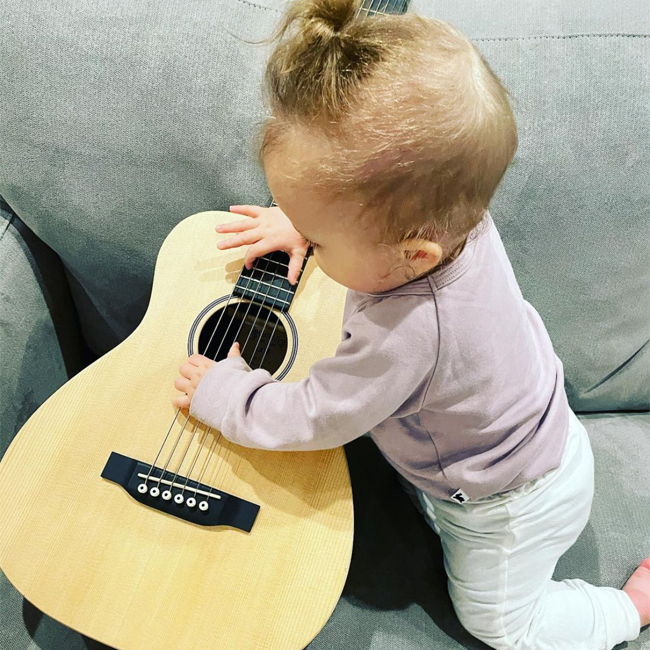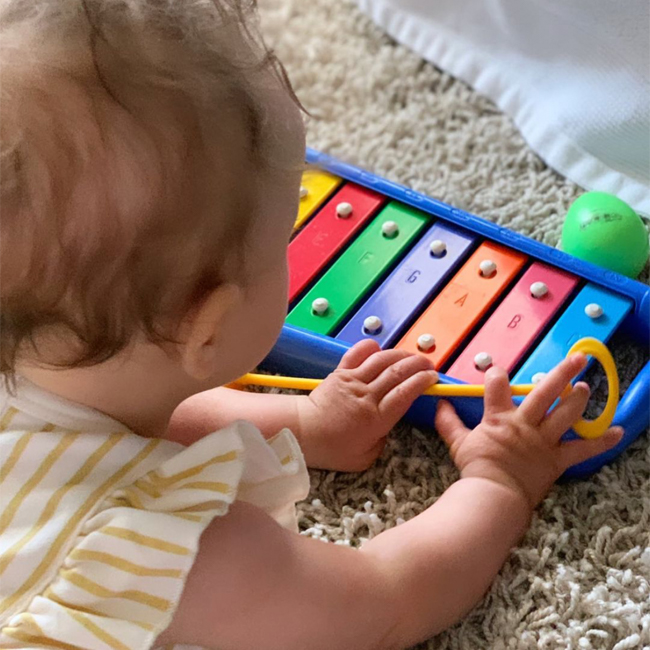 Bath Toys
We don't just use bath toys in the bath, or while swimming in the bath, we use them everywhere, because they are just plain-ol' fun!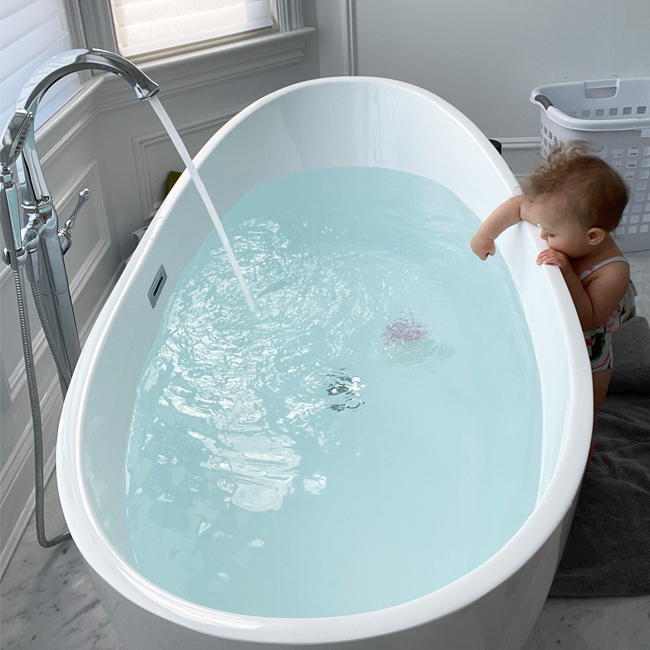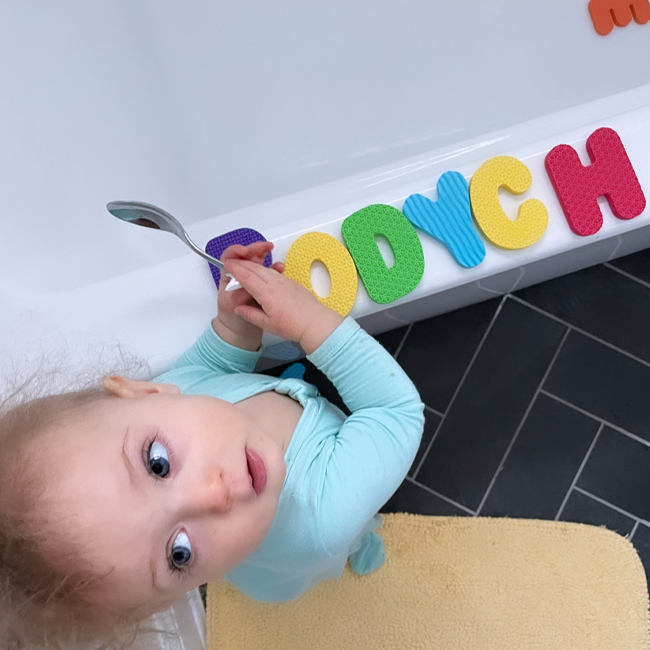 Puzzle Pairs
We love puzzles! eeBoo puzzle pairs are great even for C's age. Since they are only two pieces, they are simple. Mostly mama puts them together, and C pulls them apart…fun for everyone involved! The pieces also get us talking about letters, numbers, and different items.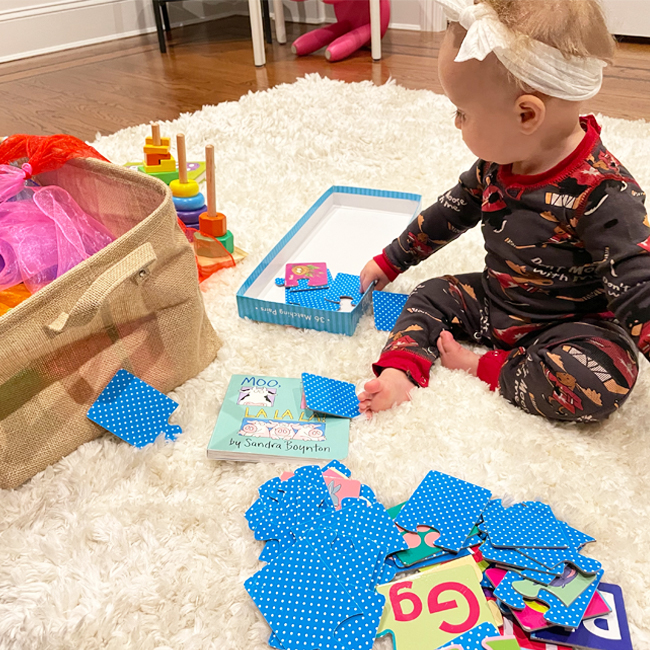 Balls & Sporting Goods
Balls are fun outdoors, or indoors, if you have the space. And believe it or not, I've even learned how to stick handle and shoot a hockey stick…mini, that is!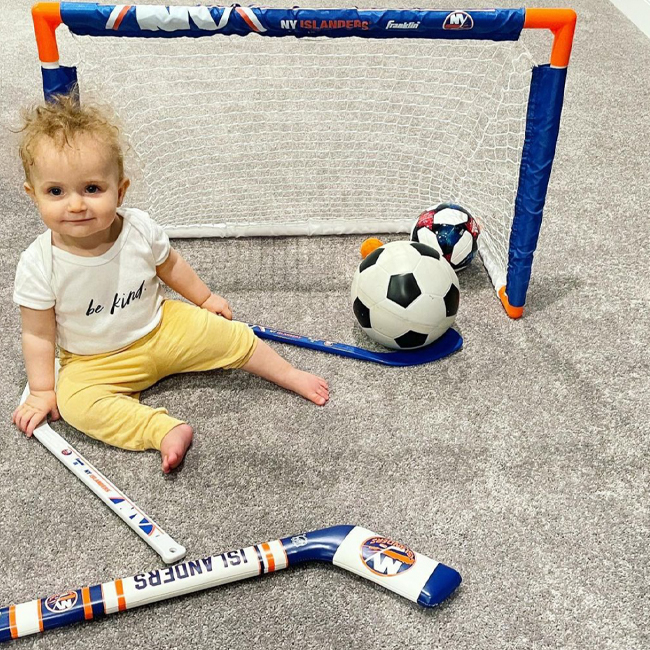 Playmats
Any playmat will do, but we love our Personalized Playmats, because it is just so cute! A great, splurge gift idea if you know the person's style – and bonus, it's another Canadian company.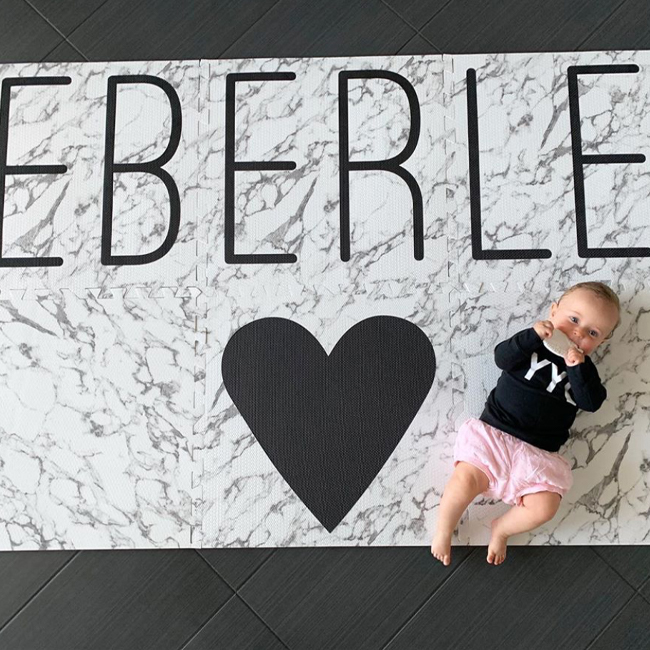 Happy Playing!