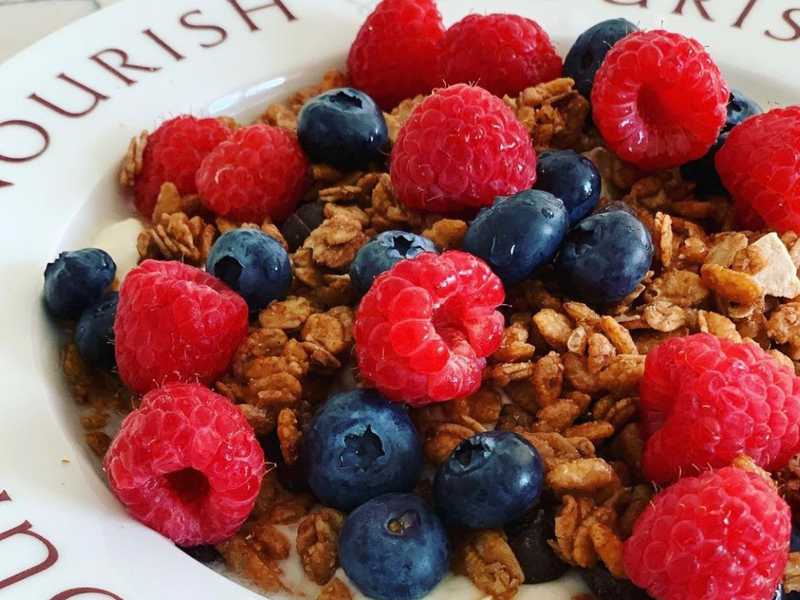 In my early-twenties, I could start to tell that my body wasn't tolerating dairy very well. From cramping and bloating, to my experiences in the bathroom (shall I go on?!)…so, I gradually started to remove it from my kitchen! I would still "treat" myself to all the dairy magic at restaurants. But then it got to the point where that wasn't working for me either! I visited a naturopath and discovered my intolerances for dairy, gluten, and eggs. I went pretty hardcore, and cut out all of those foods from my diet in a very extreme way (ie. not even allowing an egg to be baked in something like a GF & DF pizza crust), in order to give my body a reset!! Out of that, came by GF & DF Brownie Pan Recipe eBook!
Once I was pregnant with my daughter, Collins, my body began to tolerate all of these foods again, which I was/am extremely grateful for! That being said, I grew a new appreciation for dairy-free milk and yogurt alternatives during that time, and haven't really looked back! Cheese and eggs however, I couldn't wait to welcome back into my life!
Around 6-months postpartum, those intolerances started to return, but not to the same severity, so I have again been playing around with food alternatives and seeing what makes my body happy. Anyhow, many people can't eat dairy, many choose not to eat dairy, and many are like me – a little bit here and there. So, I wanted to share some of my favourite substitutes in my dairy-free kitchen!
Yogurt Substitutes
I love to get unsweetened coconut yogurt, and then top with anything from vanilla extract (mixed in), to vegan chocolate chips, to granola, to berries!! [Silk and So Delicious brands have a quite thin consistency, which I personally like, but for those who want a thicker consistency, Yoso is the thick-consistency coconut yogurt that I've enjoyed most].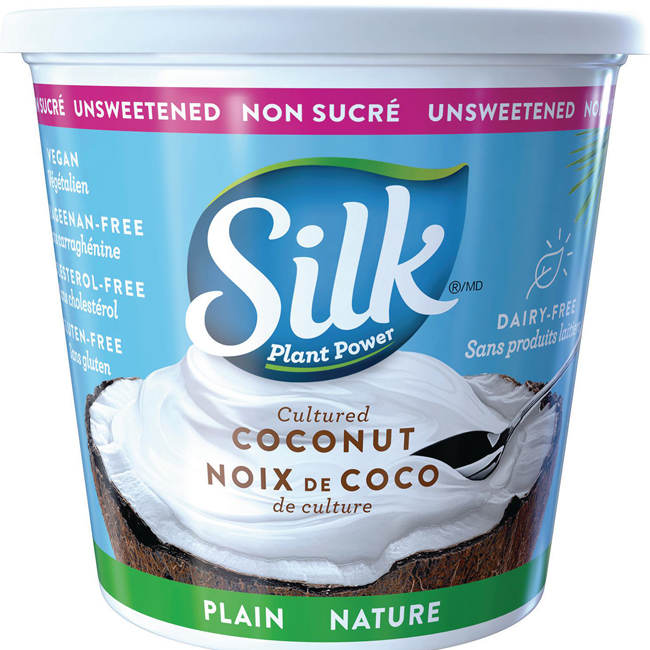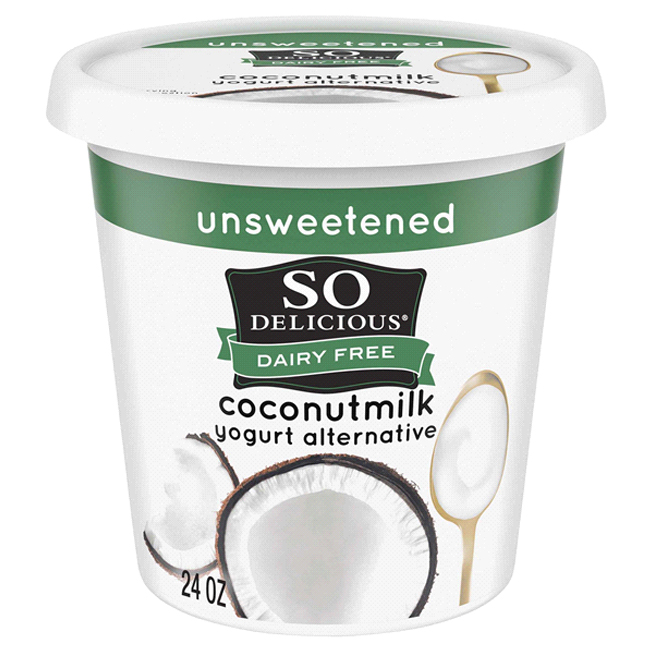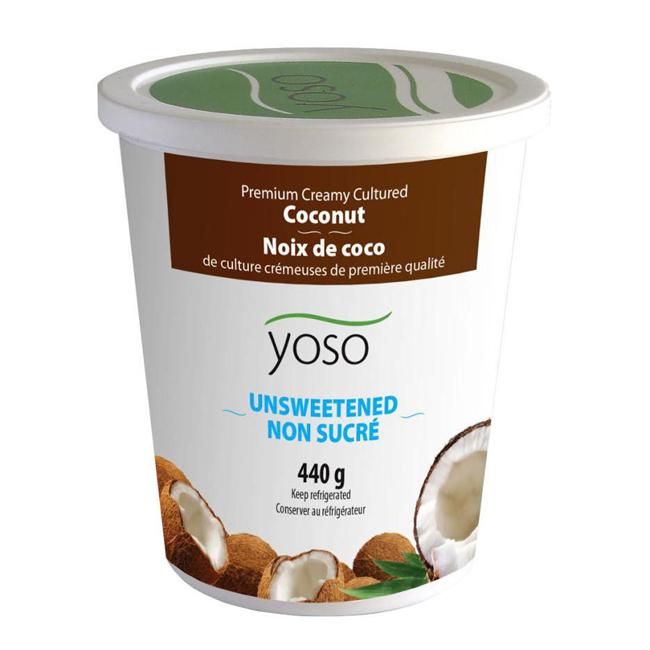 Milk Substitutes
Almond "Milk" is by far my top milk alternative, and it is great to use with cereal, in smoothies, to bake with, or to enjoy with tea!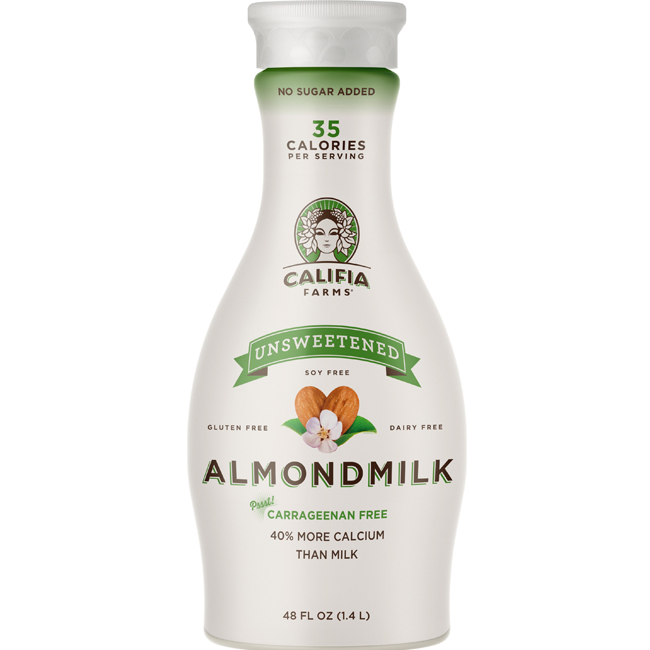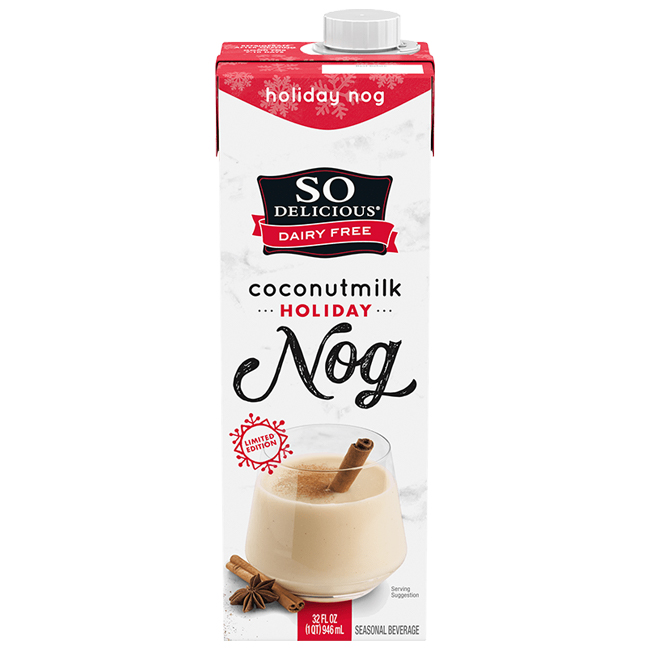 Cheese Substitutes
Honestly, cheese alternatives were my biggest struggle. More often that not, I simply chose to go sans cheese. Soft cheeses, or ones you'd find on a charcuterie board, like almond ricotta or cashew cheese, are pretty good, but the other ones are just okay melted, and pretty much a no-go for me not melted. I know not everyone feels that way however, so give them a try if you'd like!
Ice Cream
Enough said…!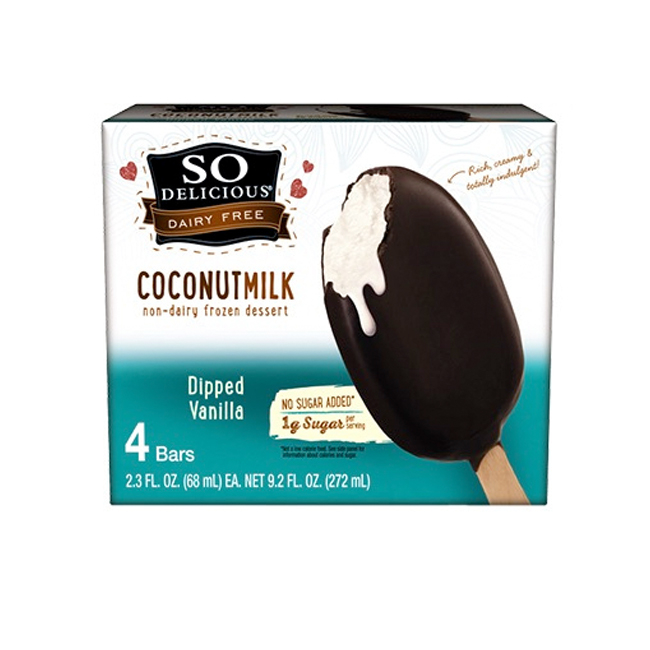 Happy Dairy-Free Eats!