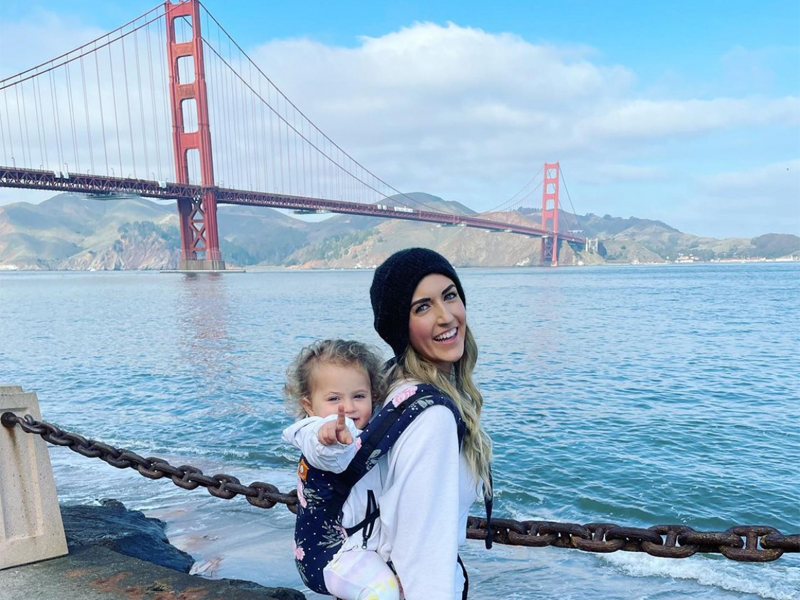 I went to San Francisco, with a toddler; a 1.5-year-old toddler. We were there for 2 nights, and a total of 49 hours. The amount we were able to accomplish, see, and experience in that 49 hours blows my mind, considering we still got a full night's sleep both nights. I'll need to go back to tour Alcatraz, but for now, let me tell you how we explored San Fran in 3 days, to hopefully inspire your trip!
Day 1
Day 1 was a travel day, but we arrived at our hotel in Union Square in the later afternoon. Staying in Union Square was ideal for us, because it allowed us easy access and easy transportation to everywhere we wanted to go. I highly suggest downloading the MuniMobile App ahead of time, so you can check your timing and routes if you plan on using the bus system and the cable car system, both which run rather smoothly, and are less expensive on the app! So, we checked into our hotel – the Marquis Marriott, and then quickly jumped on a cable car. The cable car is a must do simply for the experience, and if you can sit on the outside of the cable car, do it! We got off at Lombard Street and made our way to the Piers. From there you can catch a glimpse of Alcatraz, wander in the shops, walk Fisherman's Wharf, see the sea lions that make a home at Pier 39, and eat the most delicious sundae at Ghirardelli – I'm sure most wouldn't be opposed to staying at the Fairmont right in Ghirardelli Square (for a hefty price tag) – that Square has a lot to take in! We wandered well into the night, so our food that night consisted of a stop at Whole Foods to grab some snacks, and drinks, and then an Uber Eats order of sweetgreen.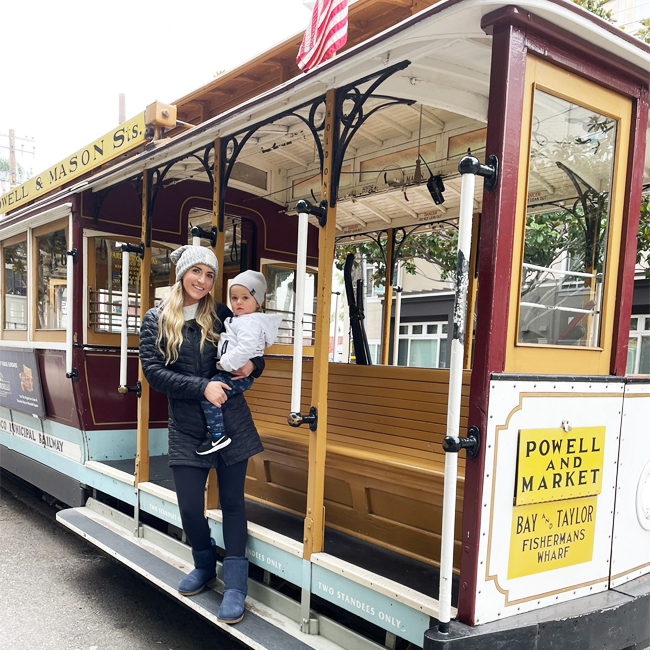 Overview:
Day 2
Day 2 was our only full day there, so we planned on completely crushing it and getting a bajillion steps in! We started with a quick Starbucks pick-up to have breakfast in our hotel room while we got ready. Then we were off to the Golden Gate Bridge. Union Square is a bit of a trek from Golden Gate Bridge, so if you don't have a rental car, you can either Uber, Taxi, use Blacklane (download the app, which you can request car seats on), or use transit (transit is a little trickier from this particular spot, but still do-able). Then, we arrived at Golden Gate Bridge, and with it being the nicest day of weather we had, we couldn't have asked for anything more. We walked across the bridge, which is very loud and windy – I suggest going half way and then turning back, and walking down towards Fort Point and then onwards to Crissy Field. Now, if we had more time, I would have loved to have a picnic on the beach there and take in the views, but time was of the essence this trip, so onwards we walked. From Crissy Field to the Marina District is a pretty solid walk, but if you have a toddler in tow without a rental car, you keep walking!! We had lunch at Tacolicious, which is a must do, I hear (and I agree). Then we walked some more…all uphill! We made it to the Full House House. I really enjoyed the experience of walking that whole area, seeing the houses on foot, and pondering how the people who live there do those hills everyday. The experience in a car just wouldn't have been the same! The Full House House is owned currently, so out of respect, it was just a quick pop by, and contrary to what you see on the show, it is not near Alamo Square. So after that sighting, we hit up Wholesome Bakery, which is definitely a must-do if you're into vegan baking. And then off to Alamo Square to see the Painted Ladies (check out @pinkpaintedlady on IG to see one of the iconic Painted Ladies Victorian House undergoing construction). We hung out in the square there, and then caught a bus to dinner. Dinner was at Shizen, a vegan sushi spot (we were adventuring with my niece, who eats vegan-based, if you were wondering). Then we caught a bus back to Union Square, and saw the beautiful Christmas lights and tree, and skaters enjoying their hot chocolate! Then it was bedtime for my little trooper of a toddler.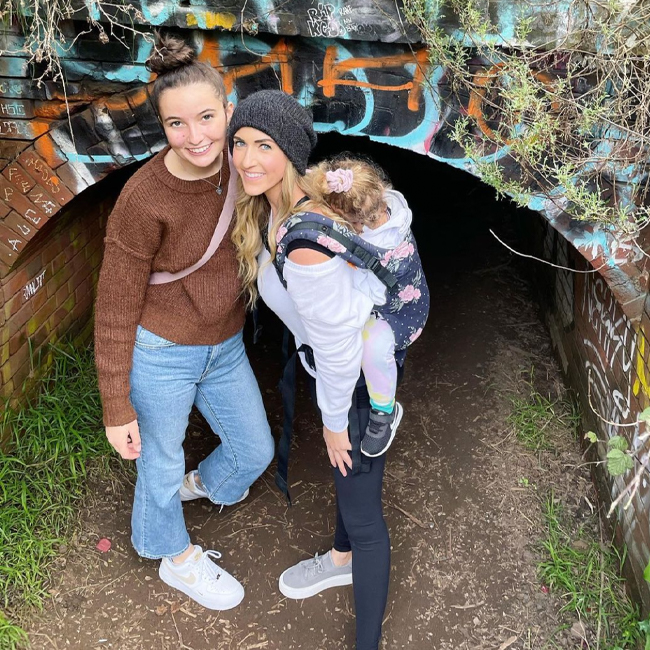 Overview:
Day 3
We reached our final day, which was really only a half day before it was time to head to the airport to catch our flight again. Another morning of Starbucks breakfast, so we could hit the ground running. We hopped on the Cable Car again and got off at North Beach. We saw Washington Square, crushed food at Original Joe's, found the Hidden Garden Steps, walked through Chinatown, took a quick peek at Westfield Center Mall, and hung out in Jessie Square with a tea from Peet's Coffee. Then we said farewell to San Fran, and headed off to the airport!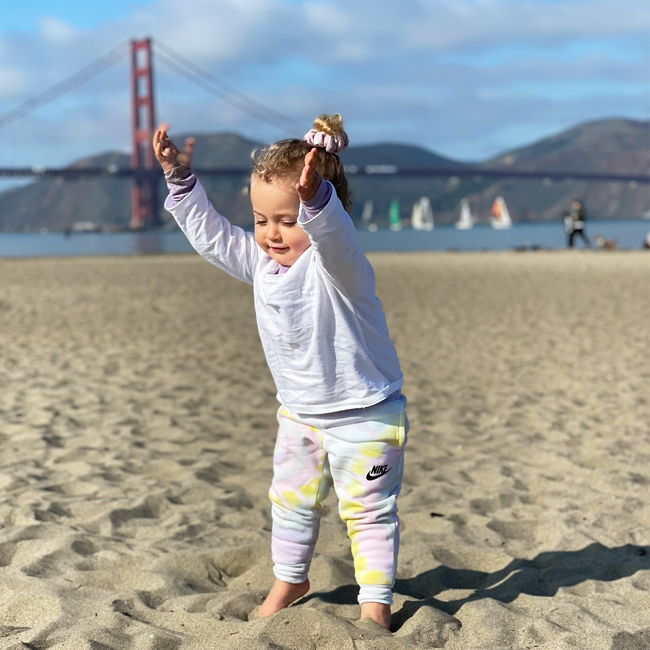 Overview:
If you're hitting up San Francisco, enjoy, and bring your good walking shoes!