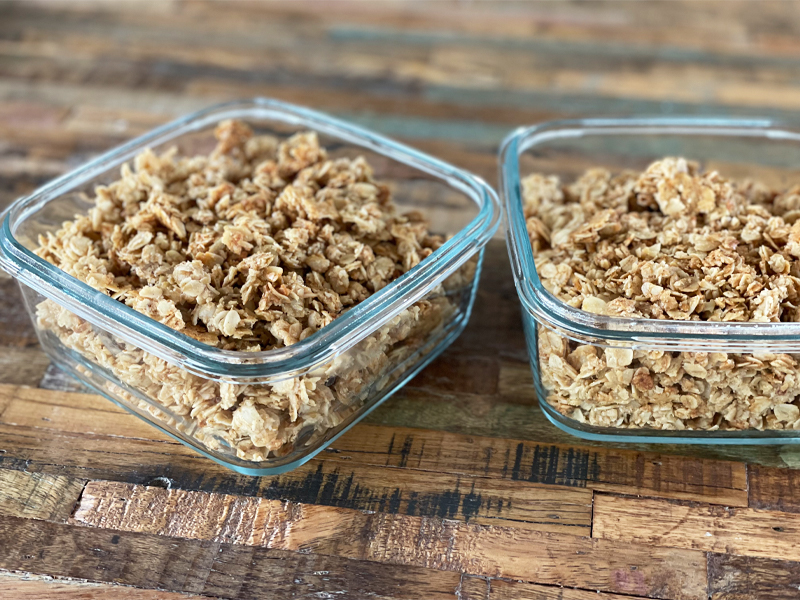 I truly don't think I will buy granola again, unless in a pinch. The homemade version is just so delicious, and the ingredient list is much more up my alley. We love peanut butter granola, as well as oats and honey granola over here, so we combined the two to make a granola that is perfect for topping yogurt parfaits, or simply eating by itself as a cereal. If you want a peanut butter-free version, check back for a coconut granola one coming soon! For this recipe, choosing your favourite peanut butter and honey makes all the difference in the world when it comes to taste!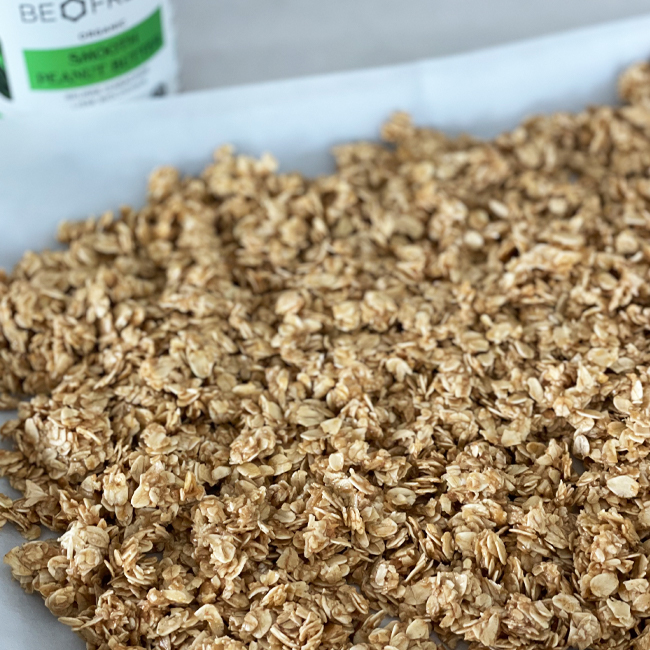 Ingredients
3 cups rolled oats
1/2 tsp. cinnamon
1 tsp. vanilla
1/2 cup olive oil
1/4 cup natural peanut butter
1/4 cup honey
Directions
Preheat oven to bake at 300 degrees Fahrenheit.
In a large bowl, combine all ingredients and mix well (getting your hands in there to evenly distribute all the ingredients is very helpful!).
Line a baking sheet with parchment paper (if you skip this step, make sure to not let the granola over sit for cool down after baking). Spread the granola evenly over the baking sheet.
Bake at 300 degrees Fahrenheit for 10 minutes. Stir granola, and bake for another 10 minutes.
Remove and let cool for about 10 minutes. Crumble into your favourite reusable container and store in fridge.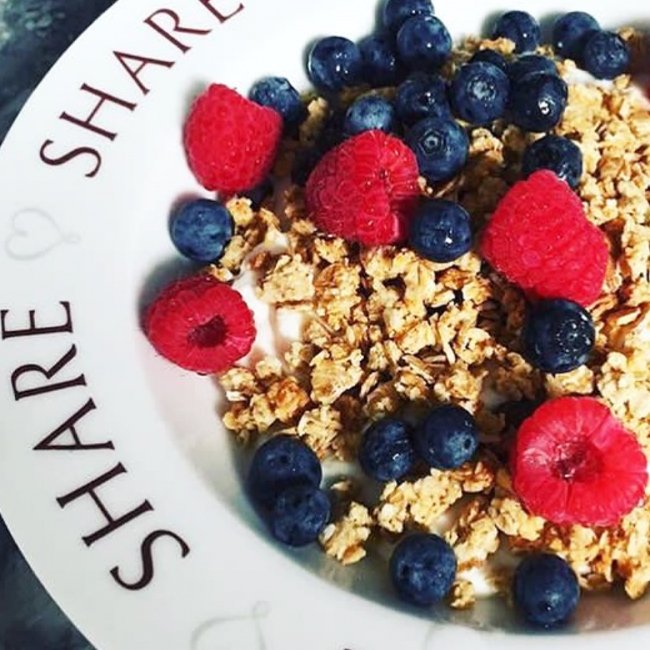 I hope you too become addicted to granola, the homemade version!!