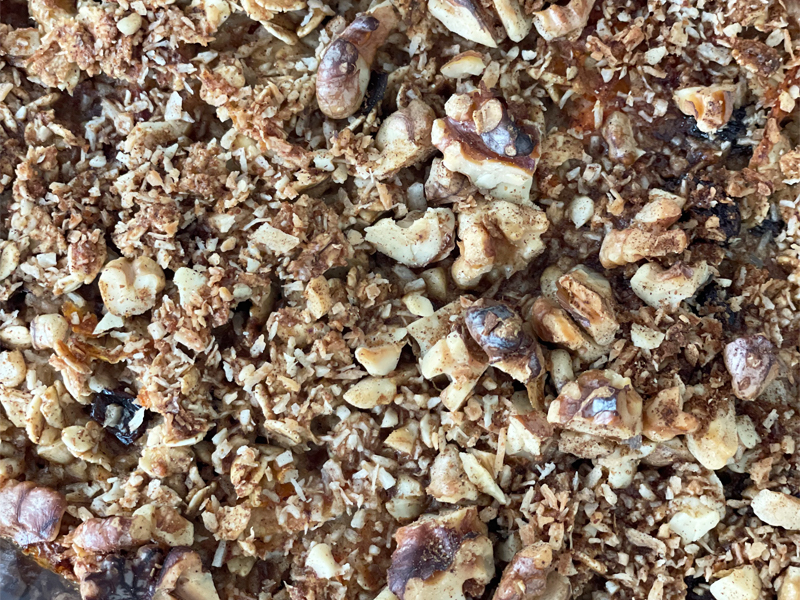 I cannot take credit for this recipe. It is a staple with my sister-in-law's family, and I have adopted it as my own (and then altered it slightly). It is great for brunch, for meal prep, for parties, for casserole drop-offs. I love making it when I know I'll have guests in town, and it will forever be my postpartum go-to!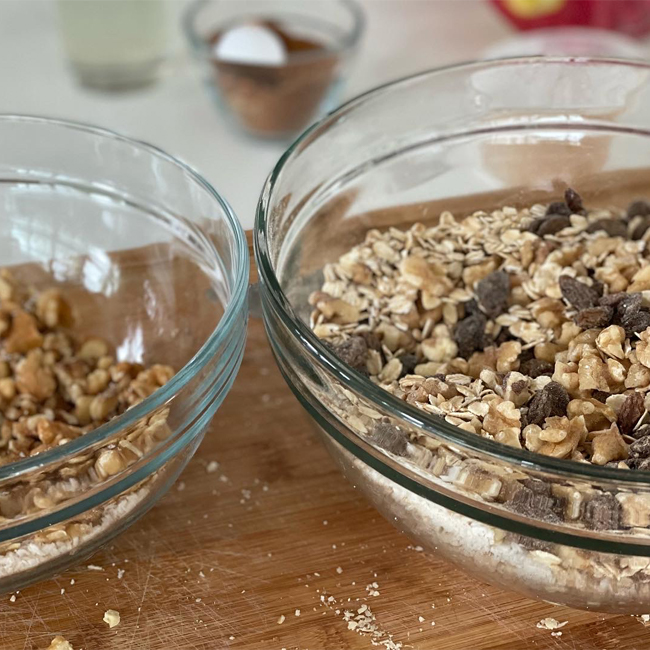 Morning Glory Oatmeal
Serves: 12-16 people
Ingredients
2 cups pecans, chopped (can omit or substitute any other nut if you wish – I've used walnuts)
1/2 cup shredded coconut
2 tsp. cinnamon
2 tbsp. coconut sugar
4 cups old fashioned oats
2 tsp. baking powder
1 cup raisins
4 cups almond milk
2/3 cup maple syrup (or 1/3 cup honey)
2 eggs
4 tbsp. olive oil
3 tsp. vanilla
2 apples, shredded
4 carrots, shredded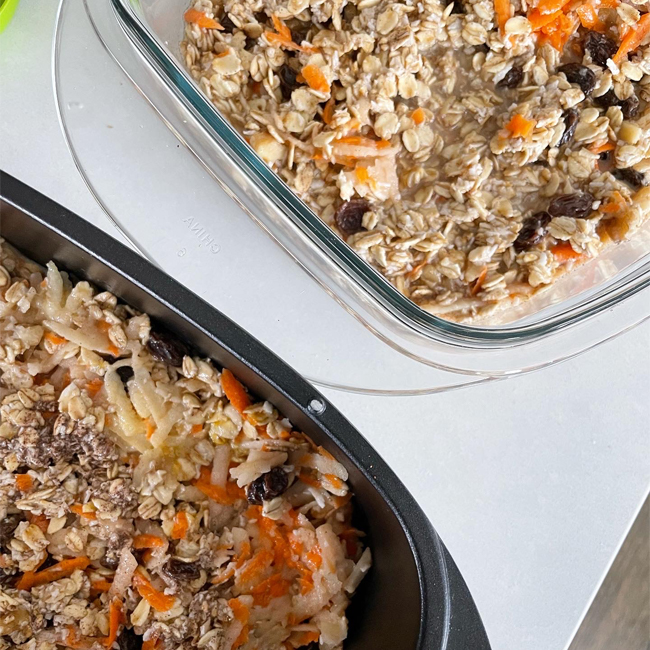 Directions
Preheat oven to Bake at 350 degrees Fahrenheit. 
Season a large casserole dish with butter or olive oil. 
Mix the following topping ingredients together in a small bowl – 1 cup (only) of chopped pecans, ¼ cup (only) of shredded coconut, ½ tsp. (only) of cinnamon, and 2 tbsp. (all) of coconut sugar.
Mix the following dry ingredients together in a medium bowl – 4 cups (all) of oats, 2 tsp. (all) of baking powder, 1 cup (all) of raisins, 1 ½ tsp. (only) of cinnamon, 1 cup (only) of chopped pecans, and ¼ cup (only) of shredded coconut.
Mix the following wet ingredients together in a large bowl – almond milk, maple syrup, eggs, oil, and vanilla.
Combine the wet and dry ingredients together (from steps 4 and 5).
Wash, peel, and shred carrots and apples. Combine with large bowl.
Spread mixture out in seasoned casserole dish. Add topping ingredients (from step 3) evenly over the oatmeal mixture. 
Bake at 350 degrees Fahrenheit for about 45 minutes, or until the edges are golden brown.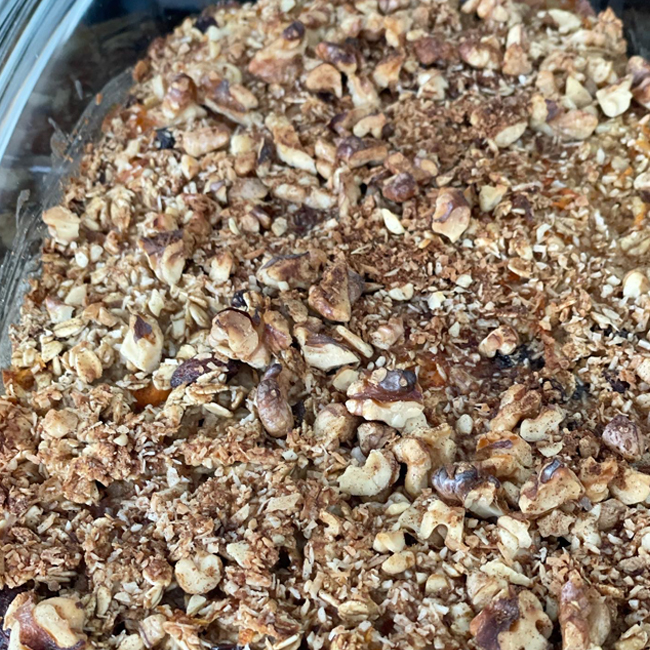 Hope this makes breakfast a little bit easier, and much more delicious!!