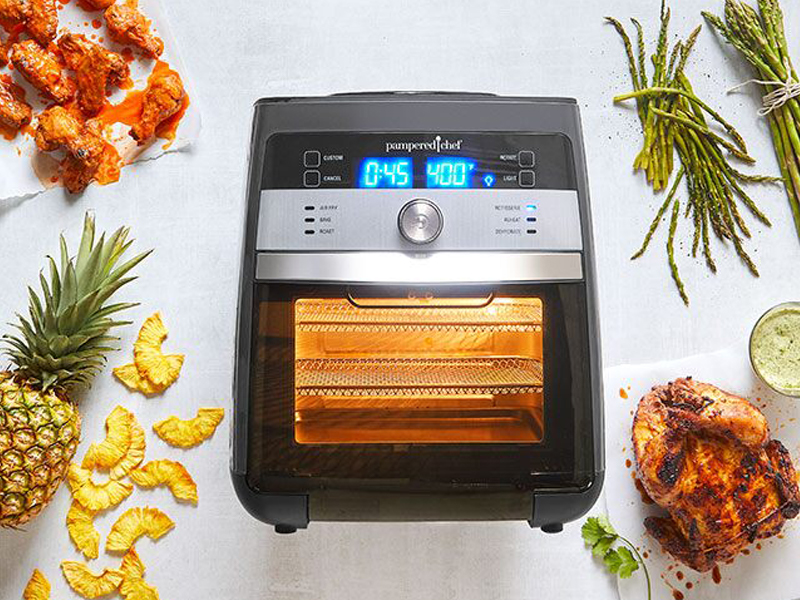 It's no secret that the Pampered Chef Air Fryer is one of my favourite things! But what maybe is a little bit of a secret is how to clean it. I get asked how my Air Fryer and trays look brand new, so here it is:
Prepare to Cook
Prior to cooking, make sure you have the removable shield (that sits right at the top) in place
If you can remember to think ahead, use a basting brush to brush olive oil on the trays for foods that are likely to stick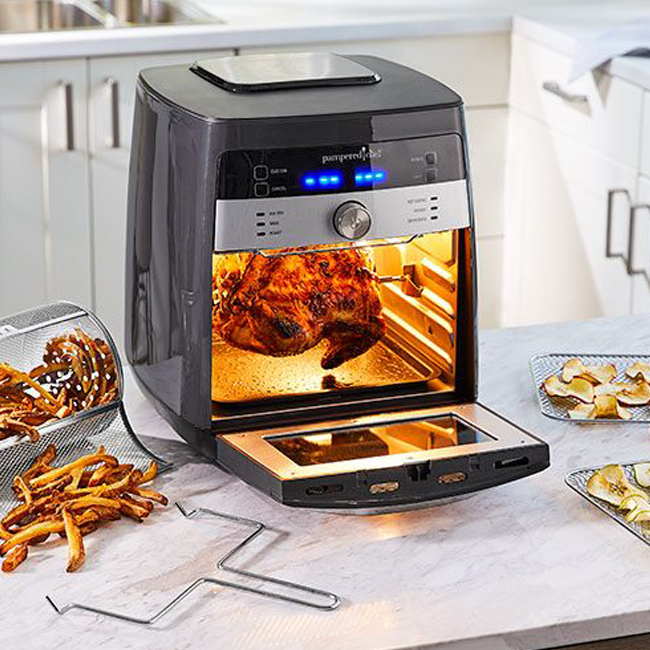 After Cooking
I try to wash my cooking trays as soon as they cool down, so things don't get caked on. They may require a simple rinse, or a rinse plus a pop in the dishwasher, or a pretty good scrub and then a pop in the dishwasher
Dishwasher Safe: The removable shield (that sits right at the top), the cooking trays, the rotating basket (which I love for fries), and the other metal pieces, such as the retrieval tool and the rotisserie chicken set can all go in the dishwasher
The drip tray (that sits at the bottom of the air fryer) should be washed by hand once it cools down
The door pops off!! Yup, I said it. When you open the door, you will see little black push knobs (is that the word for them?) at the hinge between the bottom of the door and the base of the air fryer. Push those in towards each other and the door will pop off. Then it's easy to wipe down the door and everything on the inside of the air fryer with a damp cloth, and remove any crumbs
Now, your Air Fryer should be looking as good as new!