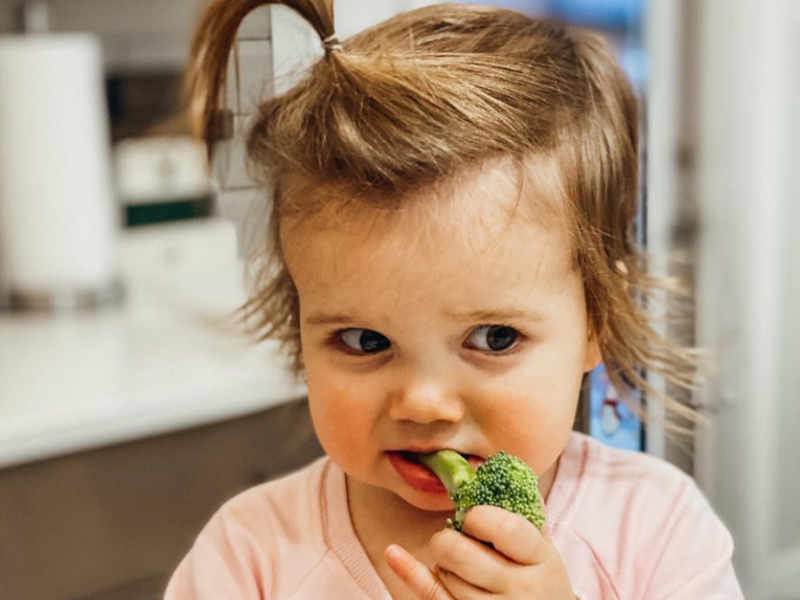 Teething can throw a parent for a loop. You may think it's coming on earlier than it is, it seems to last forever, and of course you just want to take you little one's pain away! Dr. Ashley is here to talk about what teething actually is and how you can assist your little one in getting through it with as much ease as possible.
Does your little one have trouble eating while teething? It's very normal for your baby/toddler to have aversions to certain foods while they are teething. Some don't want to eat at all and prefer increased breastmilk/formula/milk. Think of it this way – if your mouth was sore, what kinds of foods would you like to eat?
If your baby is not on solids yet, try frozen breastmilk or formula popsicles to ease teething pain. If your baby is on solids, experiment with soft, cold foods that feel good on gums and require minimal chewing. Always ensure your little one is properly hydrated throughout the day.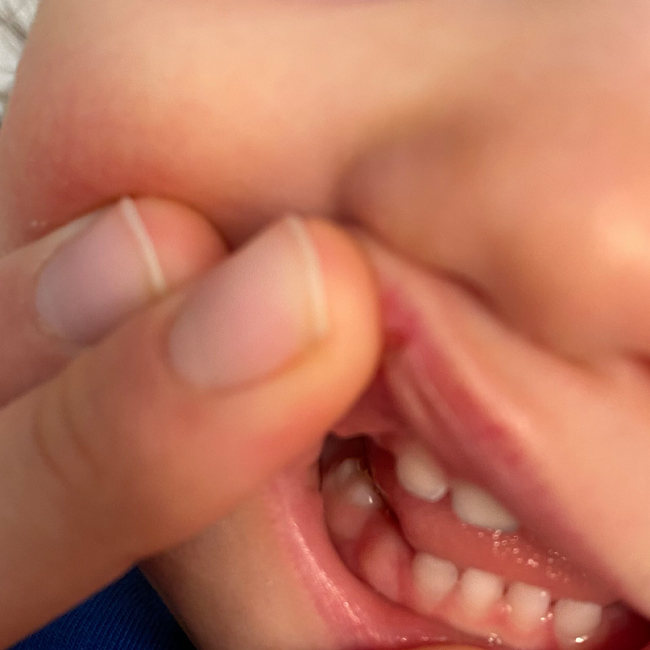 Signs of Teething
General irritability
Rosy cheeks
Excessive drooling
Decreased interest in solids
Disrupted sleep
Swollen, tender gums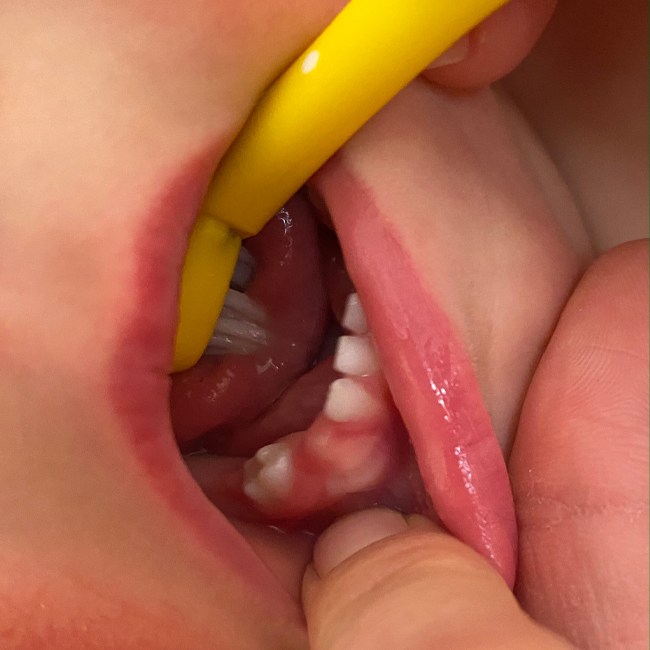 NOT Signs of Teething
Fever greater than 100.4 degrees Fahrenheit
Cough
Diarrhea
Congestion
Vomiting
Body rash
If we blame these symptoms on teething, we could be missing an illness or infection that needs to be treated.
After you first notice swollen gums, it can take 2-4 weeks for a tooth to break through. The 48-72 hours before the tooth "cuts" through the gums is when discomfort and symptoms are at their peak. Once it cuts and the tooth continues to erupt, symptoms are improved.
Teething Relief
If baby can't hold items yet:
Massage gums with silicone finger brush, clean finger, or cold wash cloth
Dip pacifier in water and freeze for 20 minutes
Nippii makes a freezable pacifier; fill with water, breastmilk, or formula
COLD acts as an anesthesia for gums.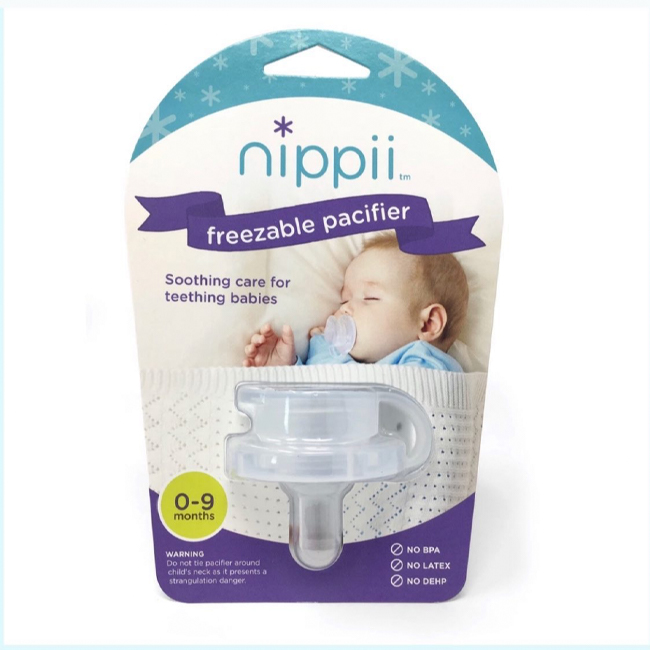 When baby can hold items: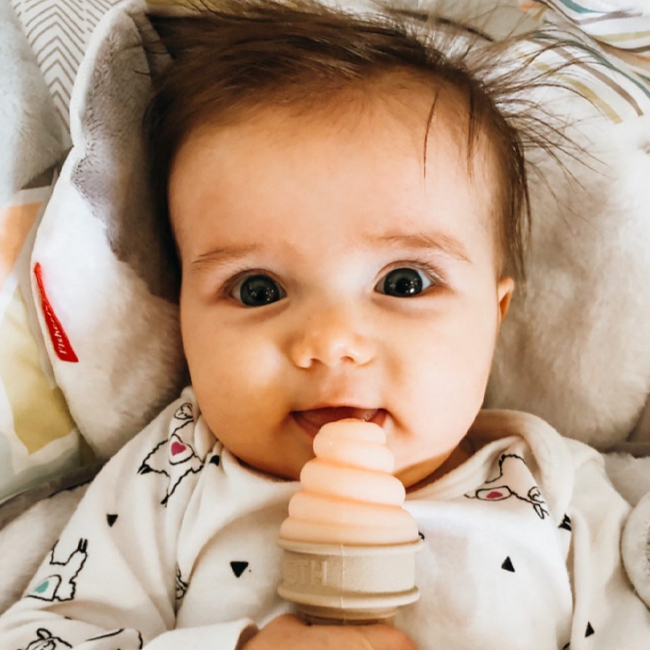 When baby is on solids:
Partially freeze long/large pieces of fruits and veggies (ie. celery, pineapple ring, banana) – always supervised, of course
Mesh feeders filled with frozen fruit/veggie pieces [Disclaimer from Lauren: Please read the instructions on the mesh feeder – some advise not to use once baby has any teeth, and please watch for any tears, so there is no fear of the frozen food being a choking hazard]
Homemade popsicles using molds (Briar's favourite was blended breastmilk, banana, pineapple, spinach, and coconut)
Teething crackers (ie. Baby Mum-Mums)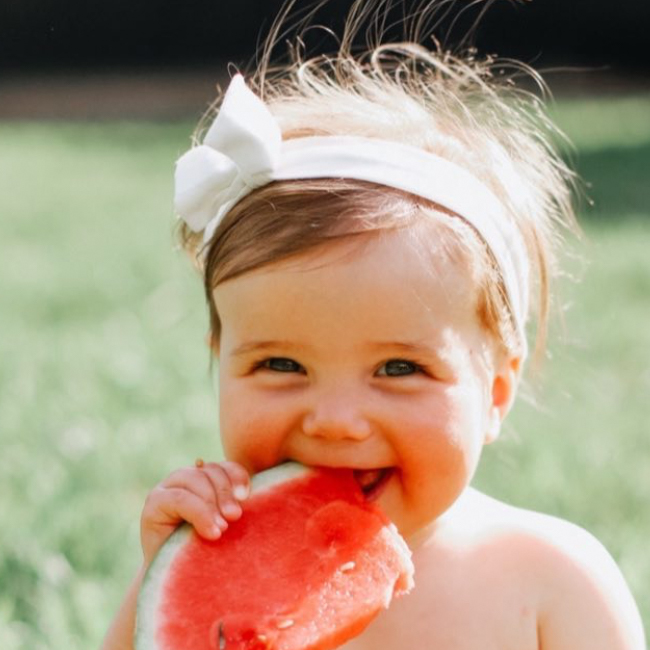 Even though marketed for teething, I do not recommend:
Amber necklaces (choking hazard)
Oral teething gels (can numb throat)
If ever in doubt, ask your dentist or doctor first.
For all ages, extra comfort helps tremendously. Cuddle, baby wear, rock, nurse. Teething is hard work for everyone. It won't last forever, so take in the cuddles!