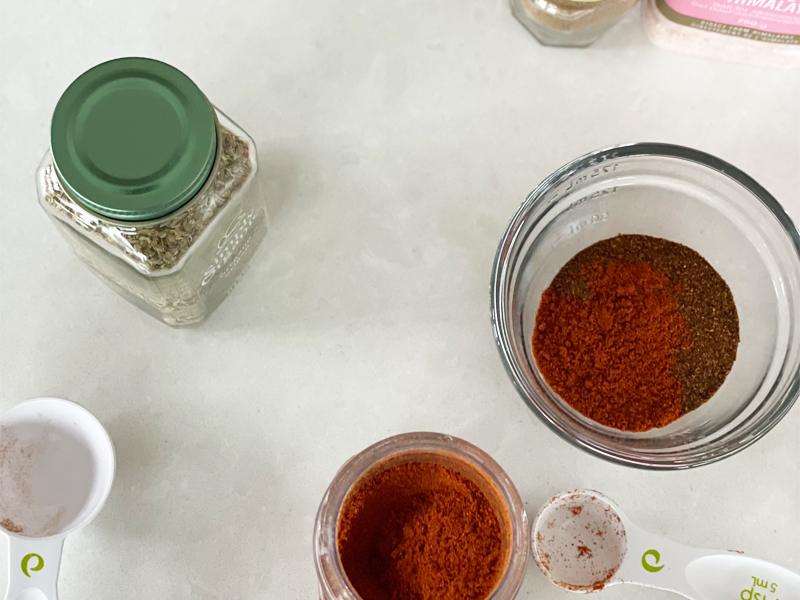 Tex Mex – it's pretty self-explanatory, but since making my own, it's hard to look back. It has so much flavour, and this makes a pretty large batch, so you can always have it at the ready.
Ingredients
2 tbsp. chili powder
4 tsp. paprika
4 tsp. cumin
2 tsp. onion powder
2 tsp. garlic powder
1 tsp. oregano
1 tsp. chili flakes or crushed red pepper
1 tsp. black pepper
1/4 tsp. cinnamon
Directions
Mix all spices together and store in a sealed container.
Great for ground meat, fajitas, wraps, potato or cauliflower topping, or literally anything else!!
Happy Seasoning!