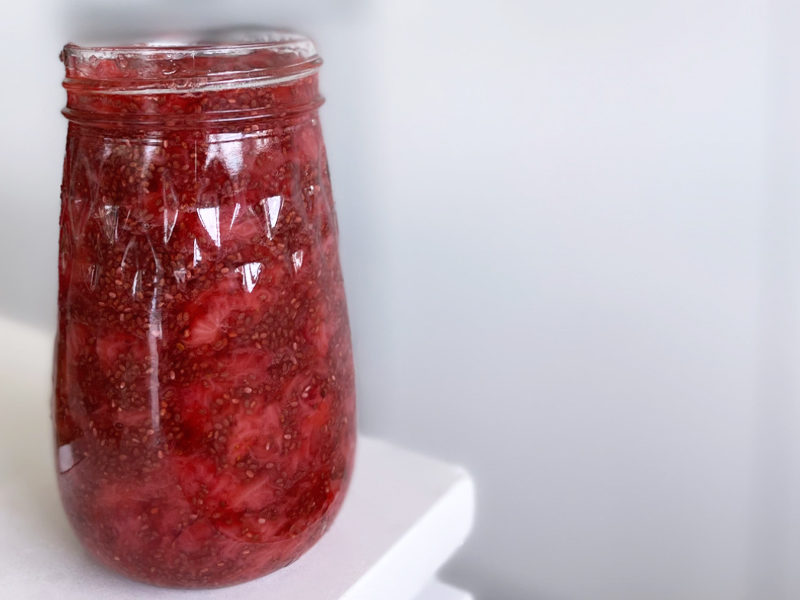 Growing up, I loved jam on toast, topped with sharp cheese. Is anyone else with me? This craving came back tenfold with the pregnancy of my second baby, but I wanted to find a version that wasn't just full of sugar. I get it, jam needs to be full of sugar for preservation, but I was down to make one that needs to be eaten fresh, especially if you can batch make it and put it in the freezer. Everyone told me to look into freezer jam, and even then I still minimized the sugar from it – fresh fruit is just so delicious. So, here's what got me through my cravings!
Strawberry Chia Seed Jam
Ingredients
4 cups strawberries
2 tbsp. maple syrup
4 tbsp. chia seeds
Directions
Wash and chop strawberries.
In large pan, heat strawberries and maple syrup over medium heat on the stove.
Smash (I use the Mix n Chop).
Let cool, and stir in chia seeds (this will thicken the jam).
Enjoy in the next 2 weeks (max), or freeze for later.
Feel free to try with raspberries, or any other berry that suits your fancy. I've only used fresh berries – great to stock up and freeze for the winter months.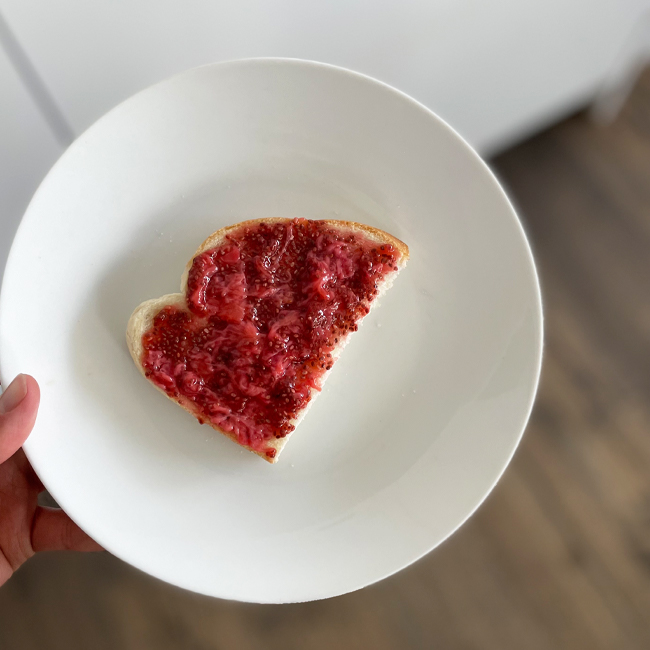 Happy jam-&-cheese-toasting it!