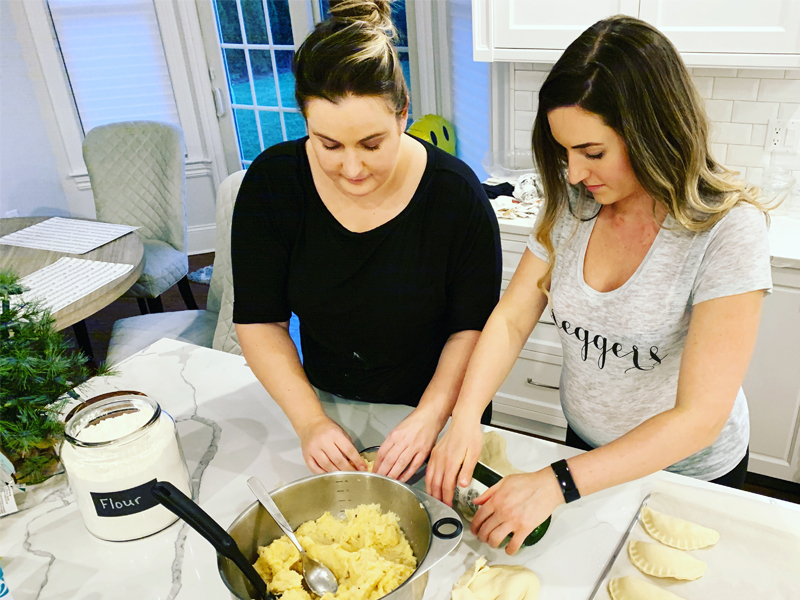 This seems to be a theme in my life, especially with holiday food…like I said about my Nog, and how I am with my holiday stuffing…I change up the recipe every time. Whenever my sister and I make perogies, we aren't consistent with a recipe, so this year, I said I was writing down our recipe, and would refer back to it each time. So, this post is really for me – a journal for my perogie-making!
I do have a recipe in my Brownie Pan Every Damn Day 2.0 cookbook for Lazy Perogies! But this recipe is for when you are making a ton of perogies, to eat now, and freeze for later, and share with others, and spend a good chunk of your day making!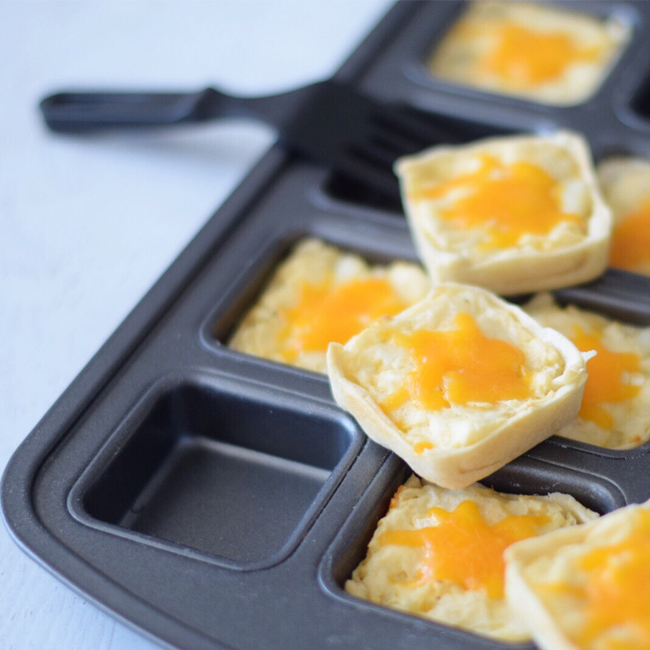 Potato & Cheese Perogies
Serves: A ridiculous amount!
Dough Ingredients
12 cup flour
4 cup water
1 cup olive oil
Salt
Filling Ingredients
20 large potatoes, peeled and boiled
2 1/2 cup sharp cheddar cheese, shredded (can replace with vegan cheese, if needed)
Half onion, chopped
Salt & Pepper
Directions
Acquire a group of people to make these with, and give everyone jobs to do…seriously!
In a large bowl, mix all the dough ingredients together (you can break this up into 2 to 4 batches, for ease). Knead well until it forms a nice even ball of dough. Let sit in bowl covered with a towel, and place in the fridge for about 30 minutes.
Wash, peel, and chop potatoes. Boil potatoes until soft.
Shred cheese and chop onions. Mash the potatoes and mix with the remaining filling ingredients.
Roll out the dough (best to take small sections at a time), and cut into circles. Fill each circle of dough half-full with filling, fold in half and pinch to close.
For the ones you are going to eat right away, you can boil until they float, and then pan-fry them if you wish (add olive oil and onions). For the ones you are saving, put them on parchment paper in the freezer for about 30 minutes, and then they will be ready to put in bags or containers to save for later.
Tip #1: Having a perogie maker machine is a game changer for cutting and pinching the perfect sized perogies. Here's the one we have!
Tip #2: If you have leftover dough, you can use it to make a sweet dessert with cinnamon, coconut sugar, and apples!!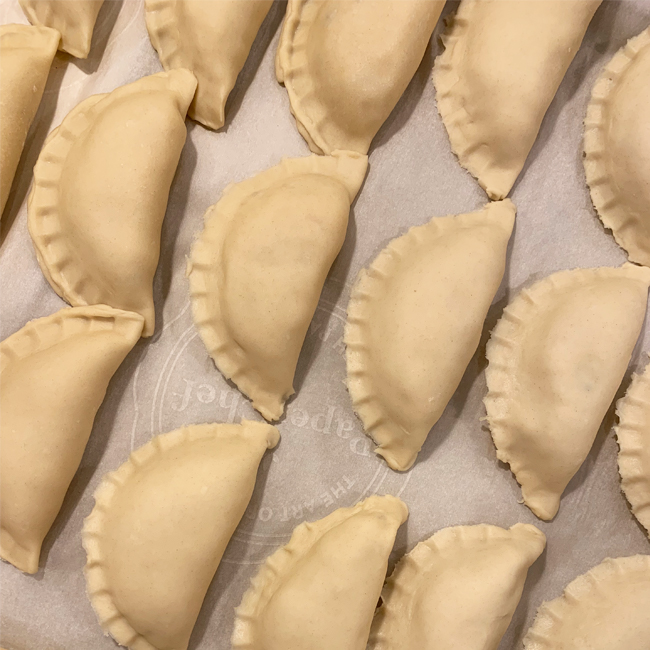 Happy Perogie-Making & Eating!