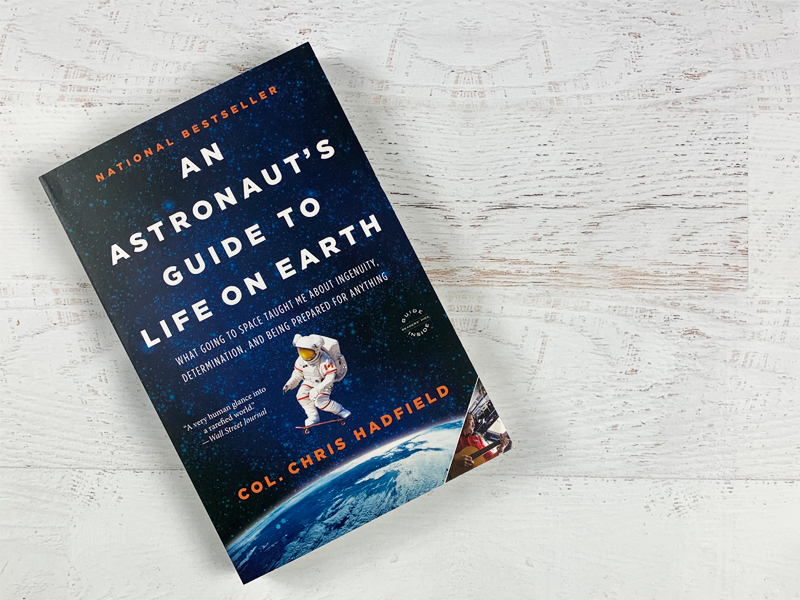 Hi to all the returning book clubbers! And welcome to any newcomers – isolation is sure a good time to read, isn't it? Hope this book club helps you during this crazy time! It's not too big of a commitment, but takes the deciding what book to read out of the equation!

A reminder for how online book club works: I choose the book and share it here. You have about two months to read the book. I will return here with my review of the book and book club questions!
Make book club your own. If you wish to follow along for book suggestions, please do. If you want to read the books and chit-chat with me about it, even better. If you have a group and want to start your own (virtual) book club and use the book club questions for that…well, I call that a major win!
.
Book Club #6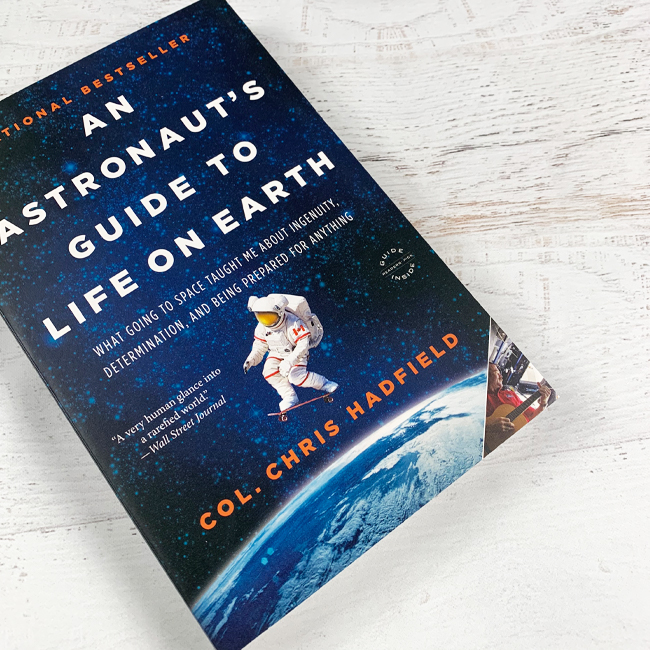 This book club selection, An Astronaut's Guide to Life on Earth, is written by Chris Hadfield, who is a Canadian astronaut that has spent close to 4000 hours in space. Not only will Hadfield's experiences in space be sure to amaze us, but I'm sure he can also teach us a thing or two about making the best of isolation, creating a routine, and having a positive outlook during uncertain times. Be ready to read about anything from Hadfield making a music video with zero gravity to performing surgery in space! Happy Reading!

Stay tuned for my review and book club questions at the end of June, 2020!