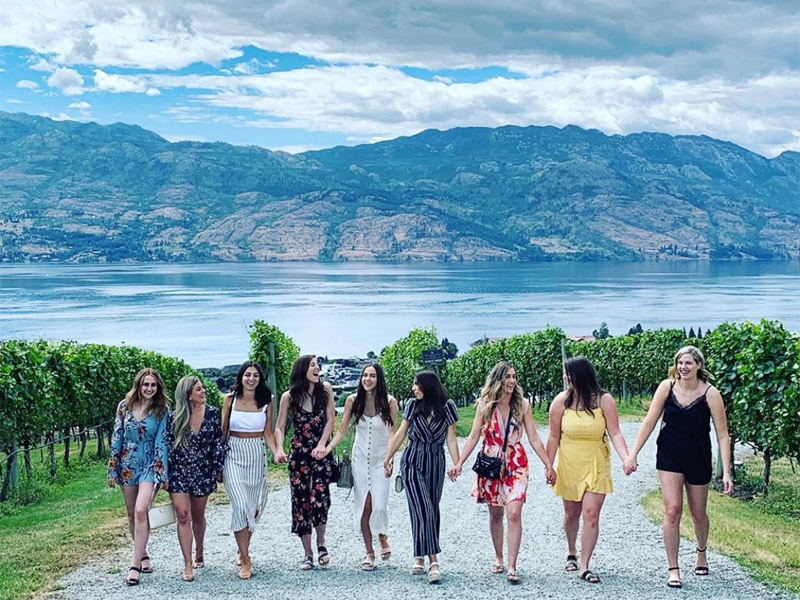 Kelowna…Penticton…Wine! Need I say more?! But in truth, last time I was in both those places, I was pregnant and didn't have a sip of vino and still had a fabulous time, so regardless if you are a wine-o or not, there's so much to explore.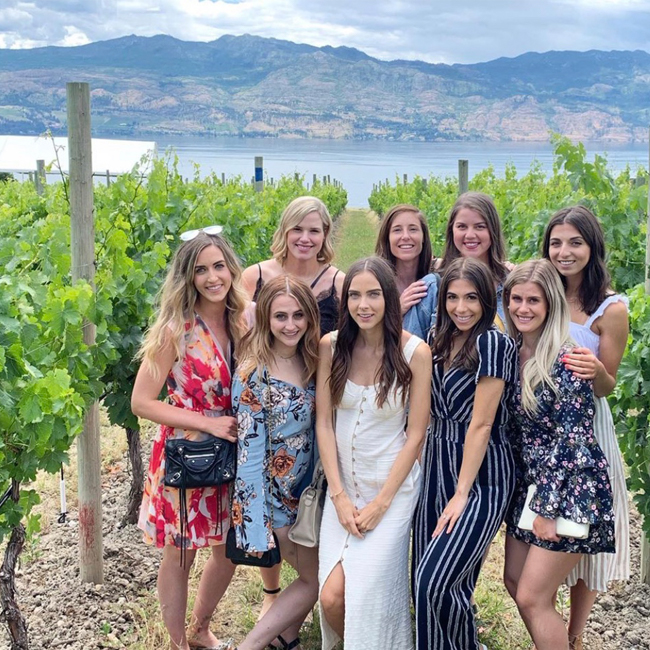 Activities
Kelowna
Accommodations: I think it's best to stay downtown or along the waterfront, to have easy walking access to everything. [Resort Accommodations on Bernard St. is good for rentals]
Transportation: There is no Uber there, so if you're not renting a car or using your own, you will need to use Taxis. There is a service called Current Taxi that picks you up in a Tesla, if that appeals to you!
BNA Brewery – you can eat, bowl, play bocce, drink beer…if you're going to bowl, book it ahead of time!
Liquid Zoo – if you are going to Kelowna for a bachelor or bachelorette party, it's kind of the only place to dance and see some dancers…
Book a wine tour with Elite Mile Wine Tours – some stop suggestions…Mission Hill (not my favourite wine, but a gorgeous place to tour), the hatch (has a unique brewery feel, and super casual!), Quail's Gate (my fav, and a great place to stop for lunch too), Sandhill (just a building to drink wine and not a vineyard). Others: Summerhill Pyramid & Meadow Vista Honey Wines
Have a beach day in Downtown Kelowna and walk the waterfront
Wander along Bernard Ave
Other things that I didn't get a chance to do, but were recommended and/or researched:
Penticton
Accommodations: Penticton Lakeside Resort is right on the water and has good restaurants, and the best bar in town (The Barking Parrot). They have an old and a new building, if that makes a difference to you!
Hike (nature walk) the KVR Trails – they are not intense at all, and you get such beautiful views! See the Little Tunnel, if you can
Wine Tours / Orchard Tours!
Now to the Food…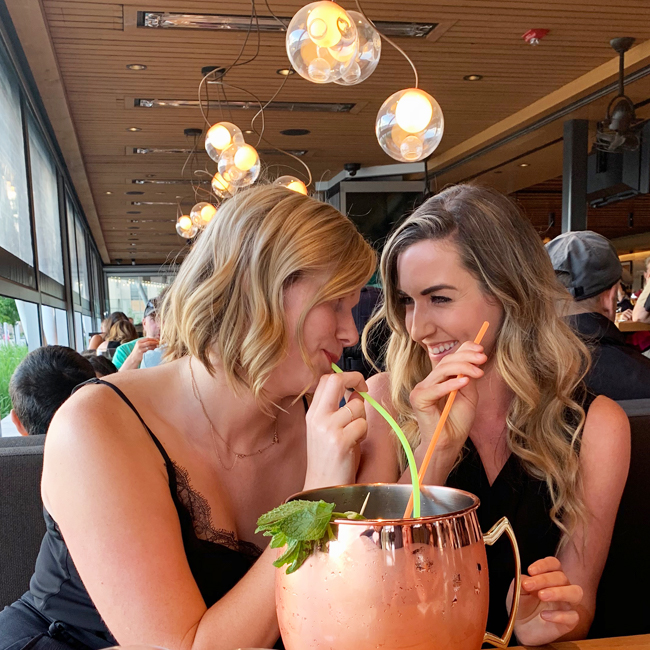 Restaurants Kelowna
*In the summer (with groups, at least), you will likely want to book dinner reservations, or you will be waiting quite a long time*
Cactus Club Yacht Club – gorgeous view and food that can appeal to all taste buds
BNA Brewery – like I said above, you go there for all the entertainment, but the food is good too and you can book dinner ahead of time
Earls on Top – Earls with a rooftop patio overlooking the water
Any of the wineries!
Bean Scene – coffee shop with lots of intolerance-friendly options
Other Restaurants that I didn't get a chance to try, but were recommended and/or researched:
Restaurants Penticton
You could go to wineries forever and a day – we only were able to experience Hillside, but it was beautiful and we had a lovely meal there!
The Bench Market – great little cafe and lunch spot
Enjoy the sunshine, the water, and the vibes!