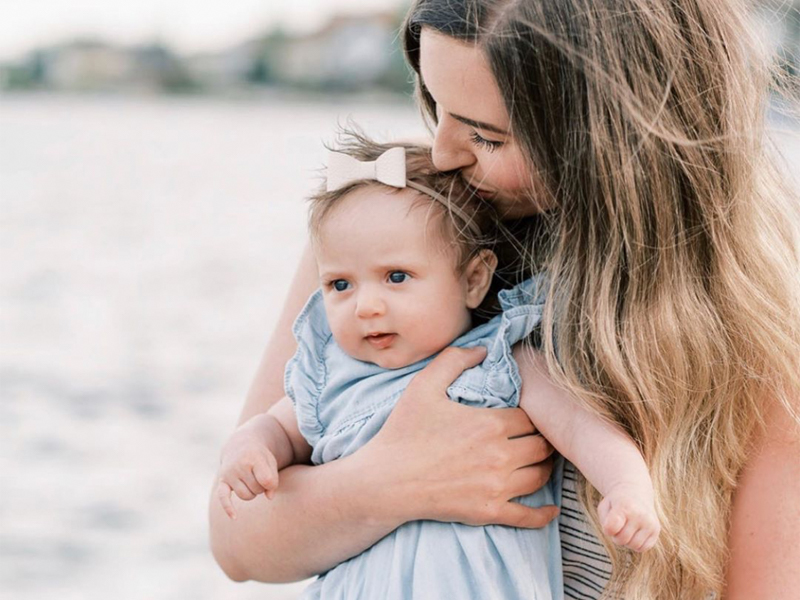 I put out an ask on what people wanted me to write about, and this one came up a lot…what I've learned as a Mom. Just as everyone's journey to becoming a parent is different, so too is their experience, their perspective, and their parenting path.
I thought my perspective on this would best be shared with my scattered thoughts:
Being a mom is the best thing ever!
My house will never again stay tidy (or my old standard of tidy)…and that's okay
Time goes by way too fast
Unsolicited advice comes in hot and heavy the minute you get pregnant…yet…[read next bullet]
I'm always willing to learn
Someone said to me, "so much of parenting is grey, but safety is black and white…" Amen.
I miss my little human every second I'm not around her
My "mom guilt" only arises when I start to think I'm not making the choices society or people around me expect me to make…I have to hold true to what I believe anyway
Having a baby in a pandemic is no joke…
Expectations may not match reality (often for the better!!)
How much one can accomplish during a baby nap is both impressive and shocking
Cuddles are the best
I personally want to breastfeed my baby until she's 17-years-old…that's normal, right?!
Every little achievement is a cause for a serious celebration
My body changed, and I'm so grateful for what it gave me
Every postpartum mama should get to have pelvic floor therapy paid for!
I happy cry over the smallest things
Middle of the night feedings are actually pretty peaceful and sweet
I love showing my mini the beautiful world we live in – nature is key!
Baby smiles and squeals give me life
Being a parent means signing up for the "hard stuff" too
Babies/kids are learning, developing, and going through so many hard changes – adult patience is a must
Appreciate all the moments
Mom buns exist for a reason
Baby wearing is life
A mom superpower is being able to do everything one-handed…and while breastfeeding
Repetition Repetition Repetition – another key to a little one's learning
Get all the firsts under your belt! Most things are harder for a parent to "get under their belt" than a baby (in my opinion), but once you've done it once, you know you can do it
Being a mom is the best thing ever!