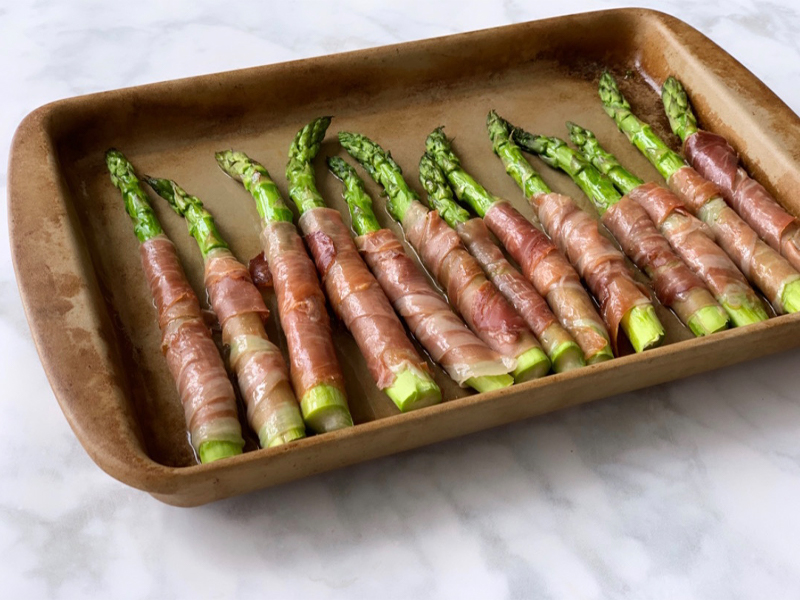 Prosciutto-wrapped asparagus is another Rodych staple. This recipe is so simple, and tastes like such a treat – you'll forget that you're eating a vegetable. It's quick to make, and is good hot as a side dish, cold on a platter, or to bring to a potluck!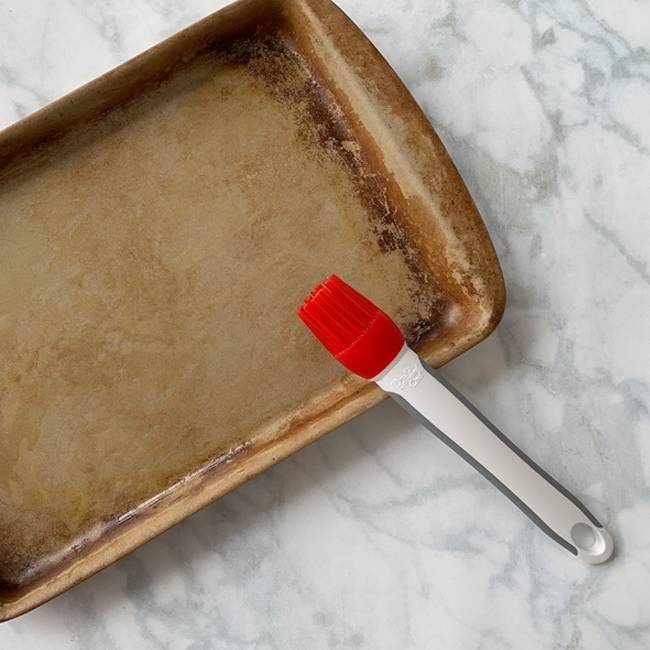 Prosciutto-Wrapped Asparagus
Ingredients
Olive Oil
Asparagus
Prosciutto
Directions
Preheat oven to bake at 350 degrees Fahrenheit.
With a basting brush, brush olive oil over your stoneware bar pan, or baking sheet.
Wash asparagus and snap off tough ends.
Tightly wrap a piece of prosciutto (or half of a piece of prosciutto) around each asparagus stalk. Then place on greased bar pan.
Use the basting brush to dress the top of the prosciutto-wrapped asparagus with olive oil.
Bake at 350 degrees Fahrenheit for 10 minutes (you may need longer if you have extra thick asparagus). You can check if it's done by seeing if a fork can easily pierce through the prosciutto and asparagus together.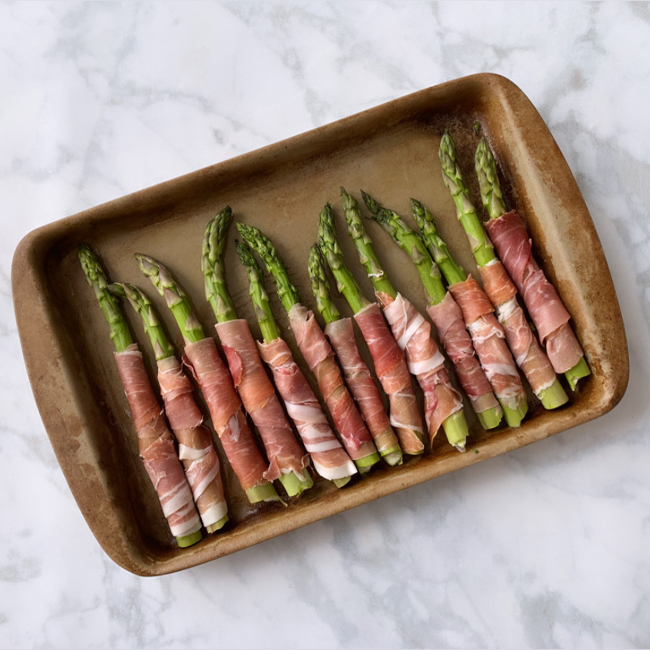 Hope you enjoy this savoury treat!