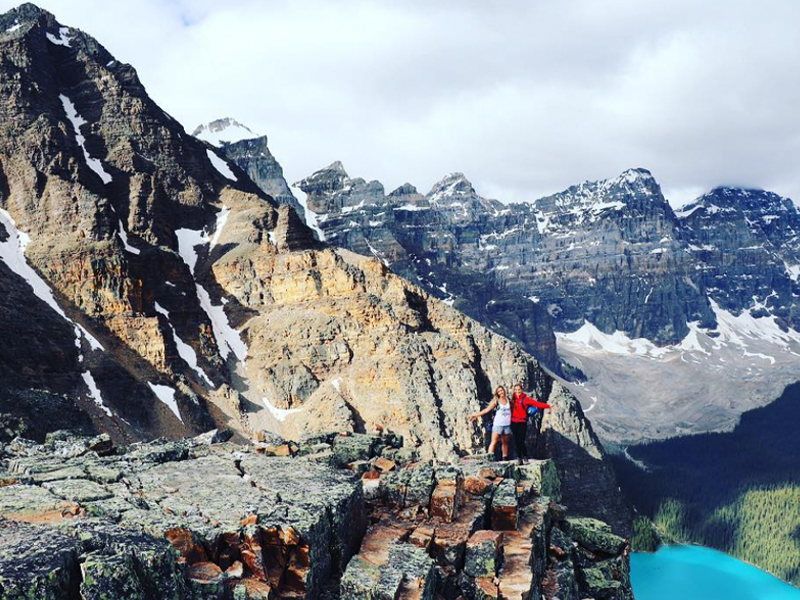 .
Summer is closing in on us, but the hiking season can last well into fall, and you can even consider some safe, winter hikes. On top of that, there's always next summer!! So, here are some of my hiking essentials.
.
Hiking Boots
A good pair of hiking boots are key. While there are some easy hikes you can do with just runners, the ankle support you get from hiking shoes are necessary with the uneven terrain you encounter on many hikes. I highly recommend you try some on, because every foot is different. That being said, I love my Vasque. Salomon is another great brand to look into.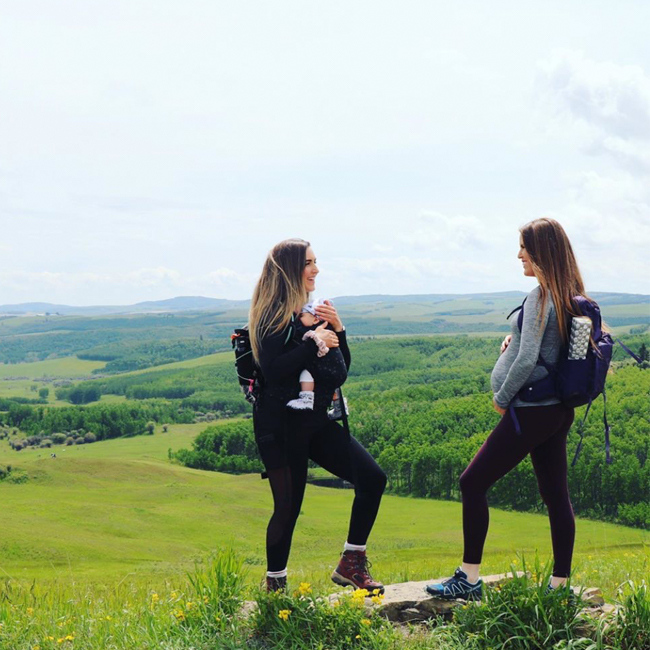 Backpack
Although any backpack can do, hiking backpacks are specifically designed to have an area for water packs, and have compartments and easy access to all the things you will need while exploring! I love Osprey for their comfort and sleek design. I have the 40L pack and I'd say it's big enough for a huge day trip, but doesn't feel too bulky. I do use a smaller, very old Lululemon backpack on smaller, easier hikes, but it doesn't have the best compartments for my water pack and other things. I may be investing in a smaller Osprey soon!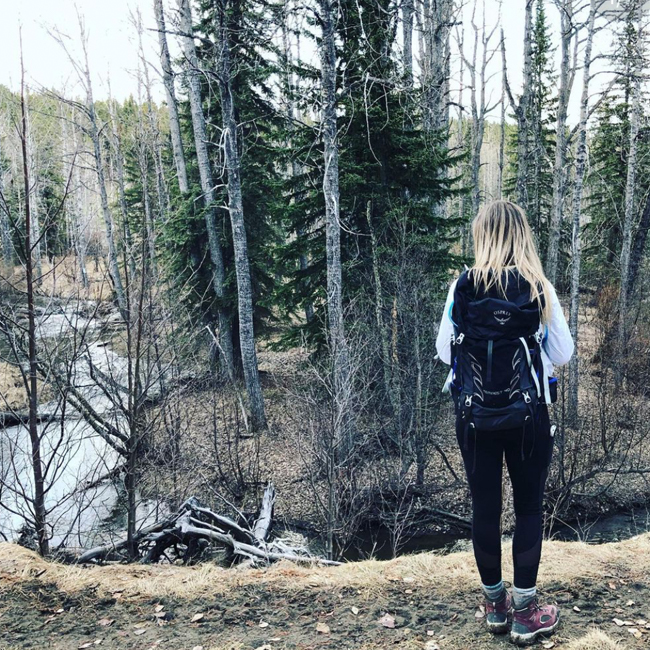 Hydration System
I started my hiking journey thinking that any water bottles would do the trick. Here's the thing – the water packs are light weight, you can hold so much more liquid, and most importantly, you can drink on-the-go. That means you're not taking off your pack and digging for your water bottle every time you want a sip. This is important when you start doing harder hikes, or in my current case, when you're carrying a baby. I have the Platypus 3L. If you don't already have a straw cleaning brush, add that to your list! Remember to be taking sips of water throughout your hike. Dehydration can kick in out of nowhere, and you don't want that to happen to you on the trail.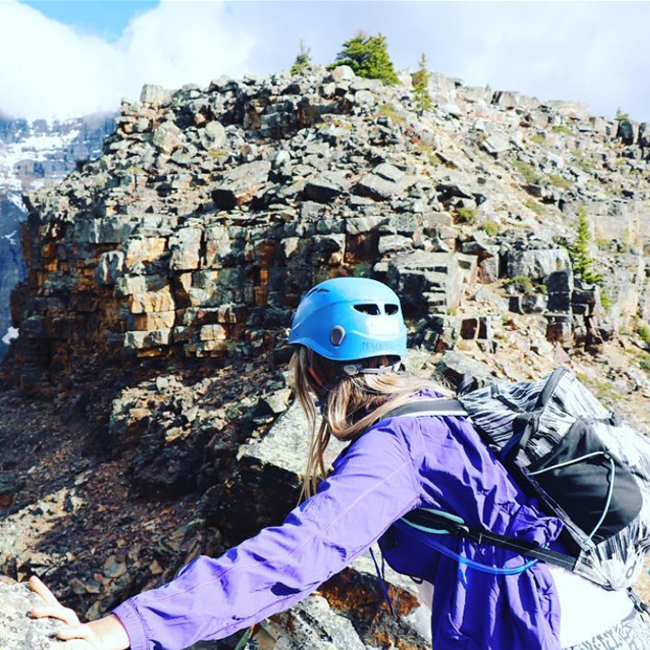 Food
Snacks are vital. I always have extra Lara Bars and Stingers packed, in case someone needs extra fuel. Then I pack lunch – a salad, veggies, a sandwich…I shared some ideas on what to eat on your way to the summit.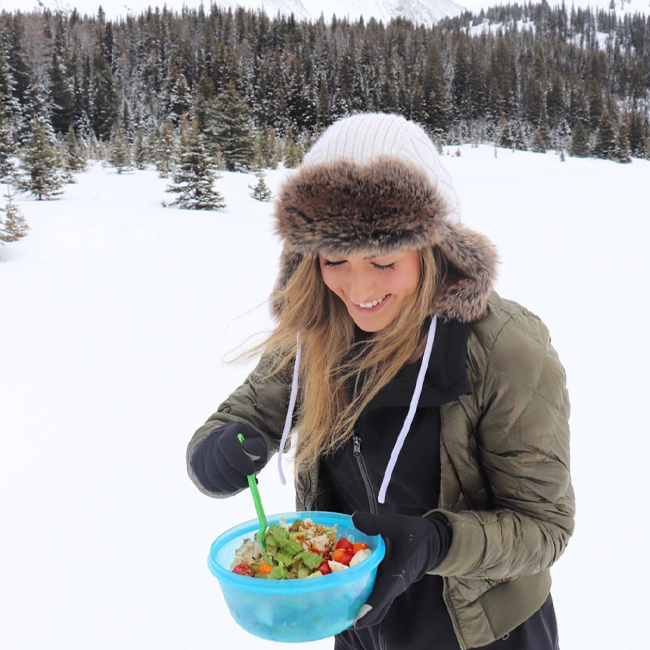 Emergency Kit
Having an emergency kit is a good safety practice. Know what's in there, know how to use it, and then hopefully you won't have to! Also, everyone should have bear spray, and also know how to use it. Remember to check the expiry date on the bottle before heading out!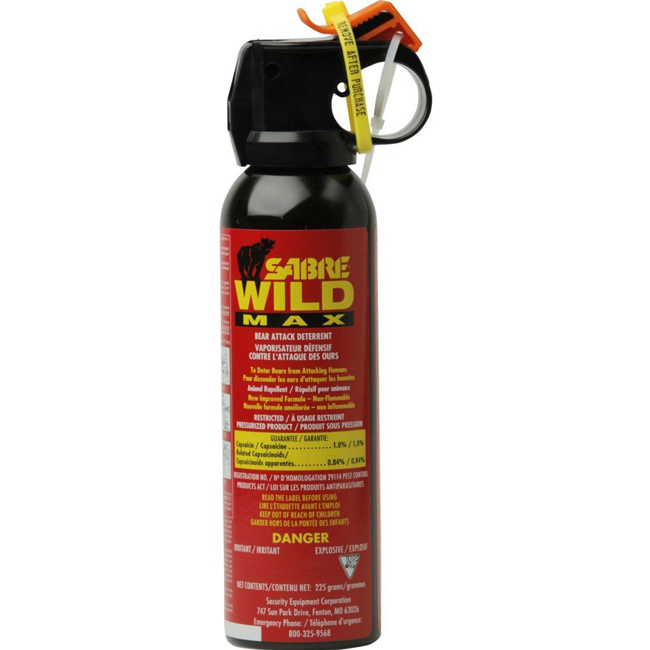 Hiking Poles
You may want poles if you're doing a very steep hike, doing a hike with a baby on you, or doing a hike in snow. Or just because!! Black Diamond is a good brand for this – having adjustable poles that can get very small and easily hang on your pack when not in use is something to look for.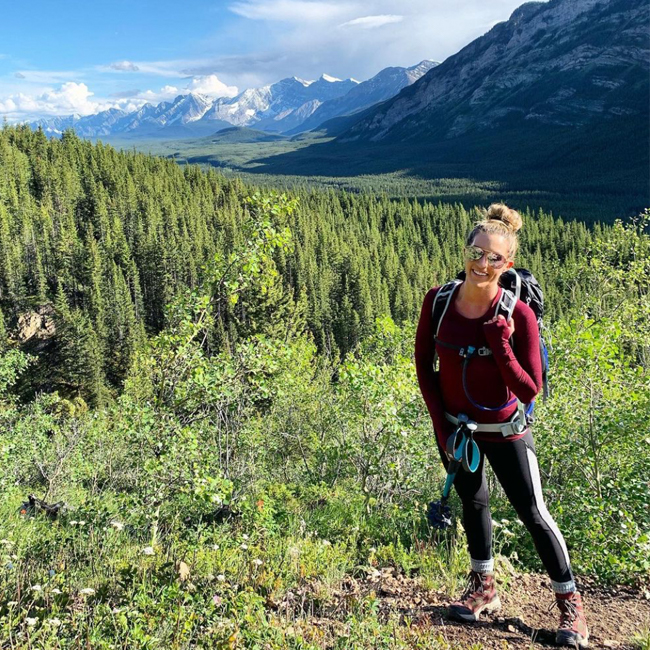 Seasonal & Hike Specific Gear
Depending on the season and what type of hike you're heading into, you may want some of the following:
Sunscreen. My favourite natural sunscreen for my munchkin (and me) is ThinkBaby or Pipette.
Bug Spray. I'm enjoying the Outdoor Spray from Essentials by Nature.
Crampons (also known as ice cleats). In snow, crampons are a really good idea! The extra grip they give you is unmatchable.
Head lamp. I have a head lamp that is rechargeable, so you don't have to deal with batteries. If you're doing a night hike, or even think you may be caught in the dark, this is a good item to have.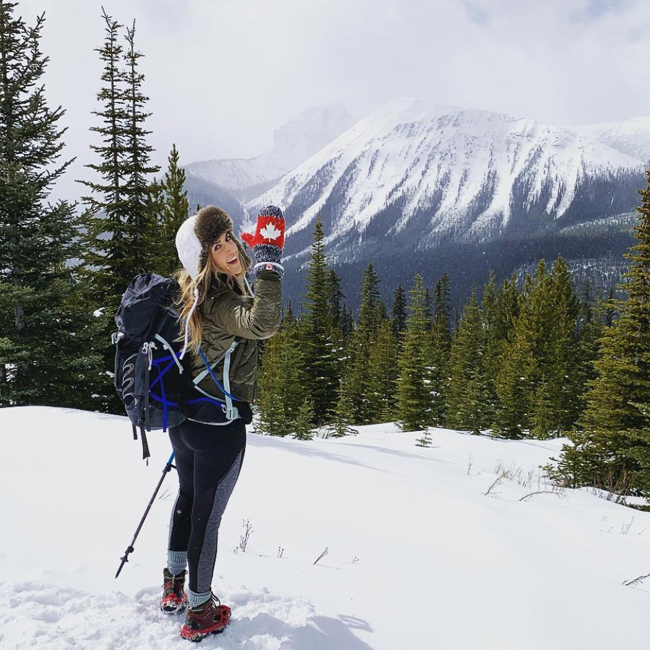 Gear with Baby
Depending how old your baby is and what types of hikes you're doing with them may alter this list slightly, but a few suggestions:
Baby Hiking Carrier. So far, with my baby (under 6 months), I've been using my Tula Free to Grow (you can use code LAURENEB5 for 5% off anything Tula) and front carrying her facing in towards me (learn more about babywearing here or on our podcast). Next up, I have the Osprey Poco to hike with her in, once she can go on my back! I always pack diapers, a flip cover to keep any possible blow outs in, wipes, a swaddle blanket for diaper changes or spit ups, snacks (which right now is just myself, haha), and a change of clothes for after. I try to have long bamboo clothing on her, because it's light and keeps her cool, and an SPF hat! If you want to know more about hiking with a baby, check out my post here.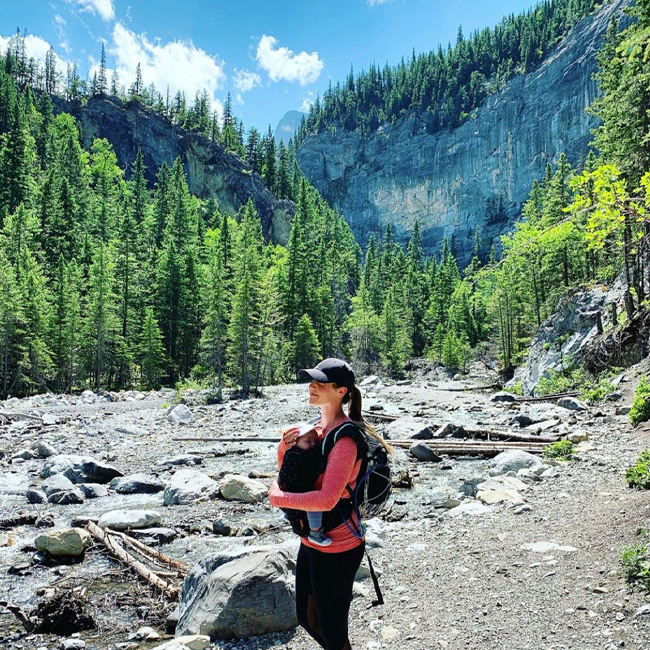 One More Safety Tip
One more safety thing…when you can, wear long clothing, tuck your pants into long socks, avoid long grass, and then do a tick check after by checking your hair, clothing, any warm dark areas of your body, and showering off! I also swear by my Tick Spray!
I think this list should keep you going for a while! Happy Hiking!