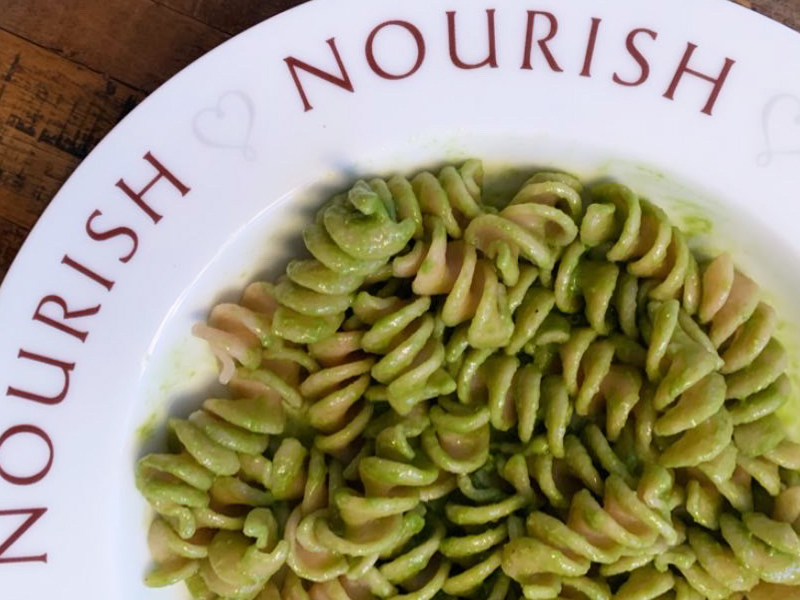 When I was intolerant to dairy, I tried making new substitutions for all my favourite foods! Pesto was one of those items. I love pesto on eggs, pasta, potatoes, vegetables, stuffed peppers, and even pizza! I was so happy to make a version of pesto that made my taste buds all the happy. Even though I can tolerate dairy again, I still can't get enough of this sauce! My 7-month-old daughter is following my lead and loves it just as much as me.
Vegan Pesto
Ingredients
2 cup fresh basil
1/2 cup pine nuts
2 garlic cloves
1/2 cup olive oil
1/8 tsp. black pepper
1 tbsp. lemon juice
3 tbsp. nutritional yeast
Directions
Wash basil and place in blender.
Add the remaining ingredients to the blender and blend until smooth.
Heat up in a sauce pan, if you desire. Use as a topping/dressing for all your favourite foods!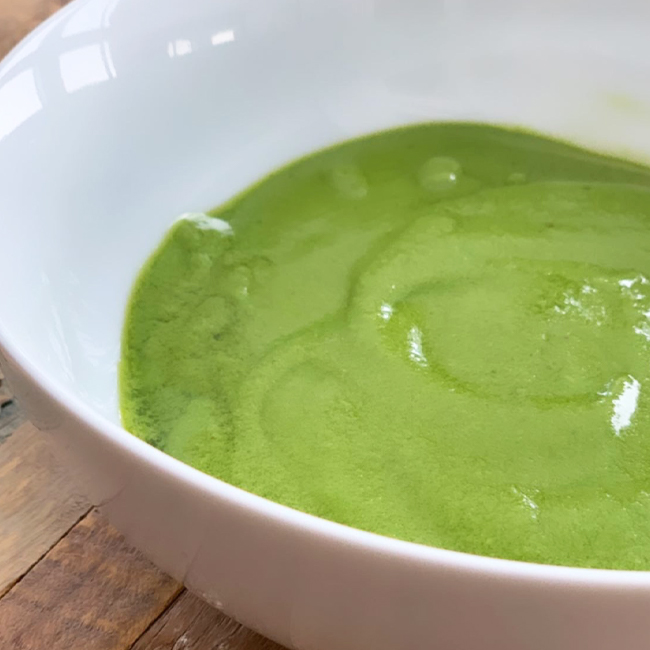 Enjoy this green goodness!