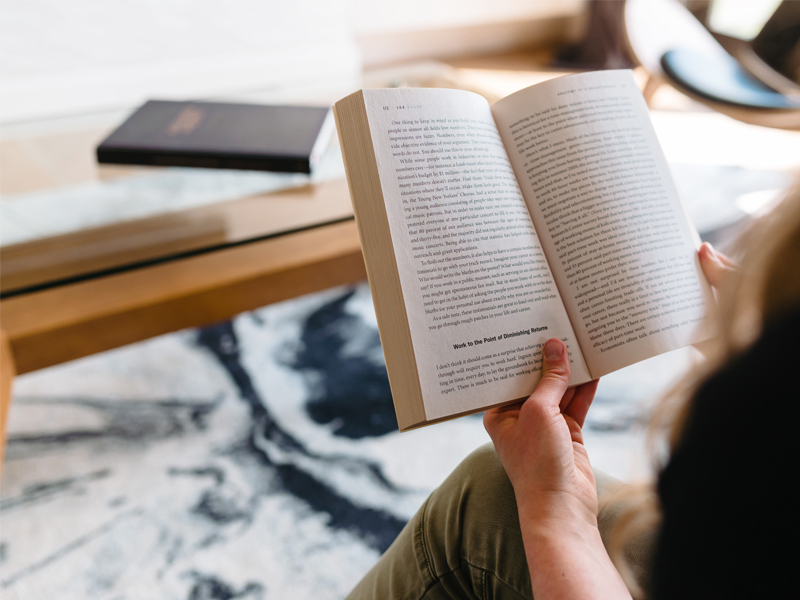 I love reading! I think it's great for everyone. And if you think you don't like reading, do you really not like reading, or have you just not found the genre that suits you? Not all books are for everyone, but when you find a book that is speaking your language, it's oh-so fulfilling. It's also great to calm and relax you, help you sleep, and nicer on the eyes than many of our screens. So, now I wanted to share ways I've found to incorporate more reading into my life…even before/during a pandemic & even with a baby!
Bring a book everywhere
There are always places you're waiting…appointments, pick-ups…times when you're early! Instead of scrolling, you can get a chapter in!
Read before bed
Not only has this routine helped me sleep better, it has helped me finish so many more books faster. Just committing to reading "two pages" can get you going and then you can decide how much longer you keep reading for…spoiler alert: it's usually more than two pages.
Read while working out
Okay, okay, I hear you…are you really getting a good workout in if you're reading? Maybe not. I didn't do this one before I was pregnant, because any cardio I did was outside or more intense. But when I was pregnant, I started walking on the treadmill a lot more during the winter months and going at a speed that I could easily multi-task and get both my steps and my pages in!
Listen to someone read to you
Take that however you want it…maybe a family member! Or, you can get an app like Audible and listen to your books read out loud to you, while you're cleaning or driving in your car. I don't do much of this, because I reserve most of my listening for podcasts, and save the reading for me to do myself, but I know tons of people who only listen to books and they love it!
Schedule in reading time with your family
If you're over there saying you don't have time to read, because you have kids, schedule in reading time with your family! I've seen it done with my nieces and nephews. You may spend quite a bit of time reading to them, but there will be times when they want to read to themselves, even if that just means looking at the pictures. It's worth a try – you might create a great new habit!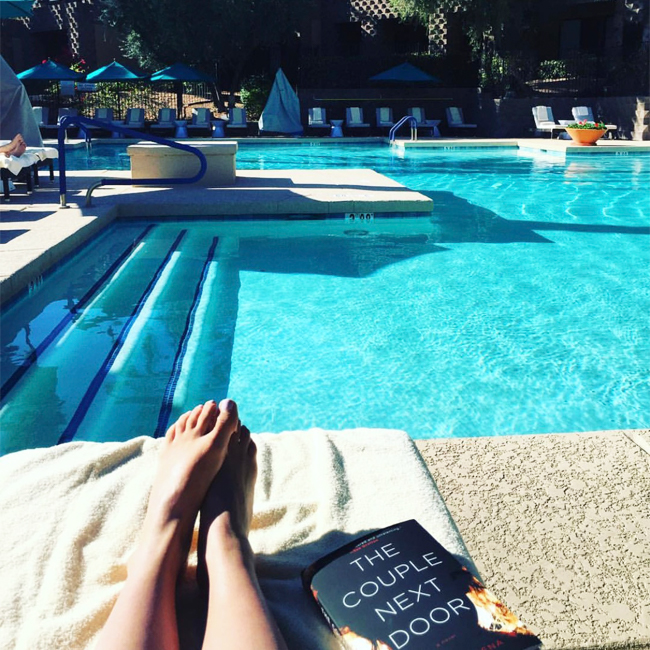 Well, take your pick. Try one…try all five…but I hope something helps you read and enjoy your books even more!