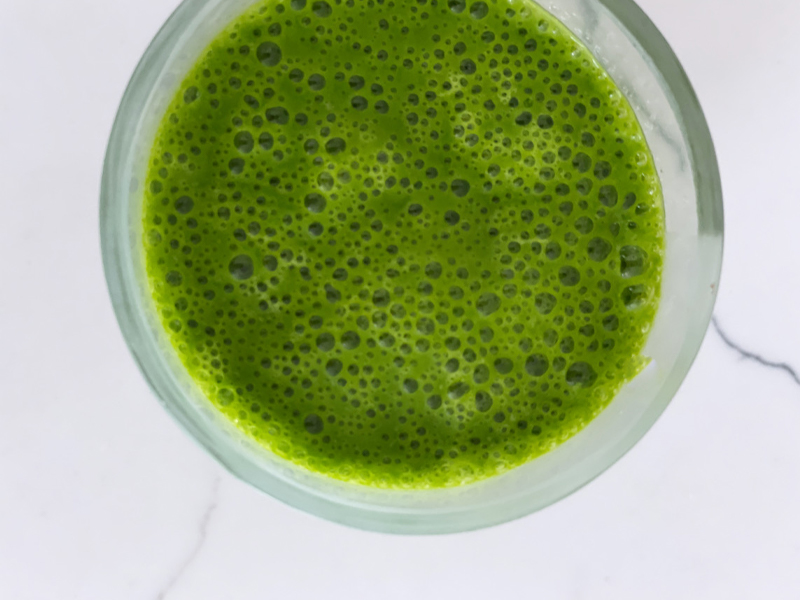 This smoothie has my name written all over it! I love green smoothies, and I love ginger! I pretty much stole this idea from my sister-in-law, and I'm very grateful she introduced me to this combination. In truth, before getting this ready to share with all of you, I have never, ever, not once, measured this out. So, feel free to just toss in the ingredients (spinach, mango, ginger, almond milk, and lime juice) as you wish! My husband would say that there should be no ginger, and that the almond milk should be orange juice, so there's also that…But, my baby would happily drink this smoothie with me every single day. Anyhow, enjoy this spinach-filled, pop of ginger goodness!
Step 1: In a blender, toss in 4 cups washed spinach, and 1 cup frozen mango.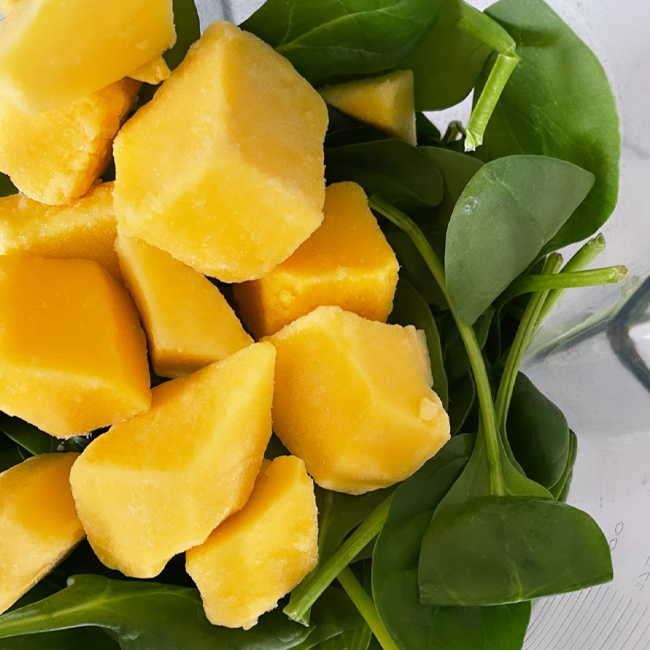 Step 2: Prepare ginger (scrape off the skin, and slice). Add 1 tbsp. sliced ginger to blender.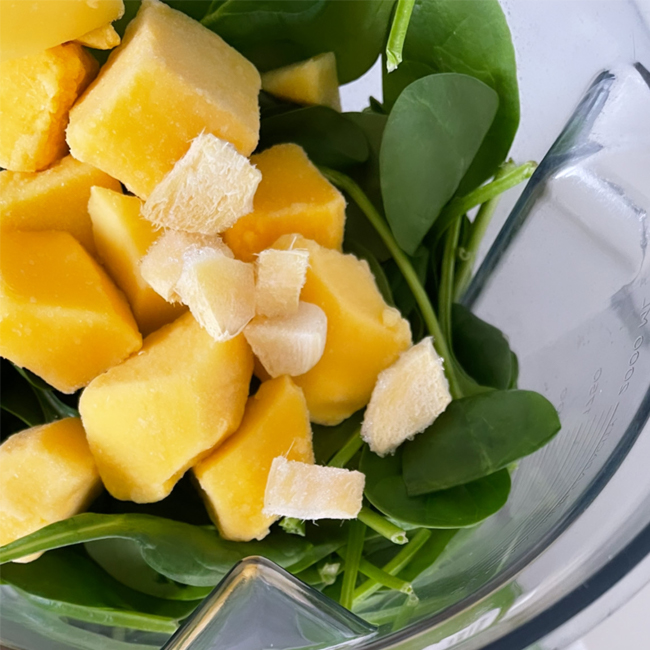 Step 3: Add 1 cup unsweetened almond milk, and 1/2 tsp. lime juice.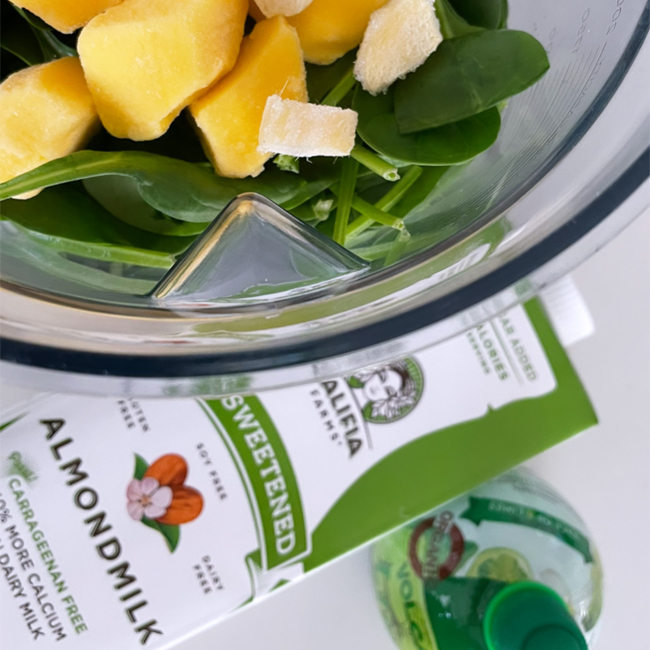 Step 4: Blend until smooth.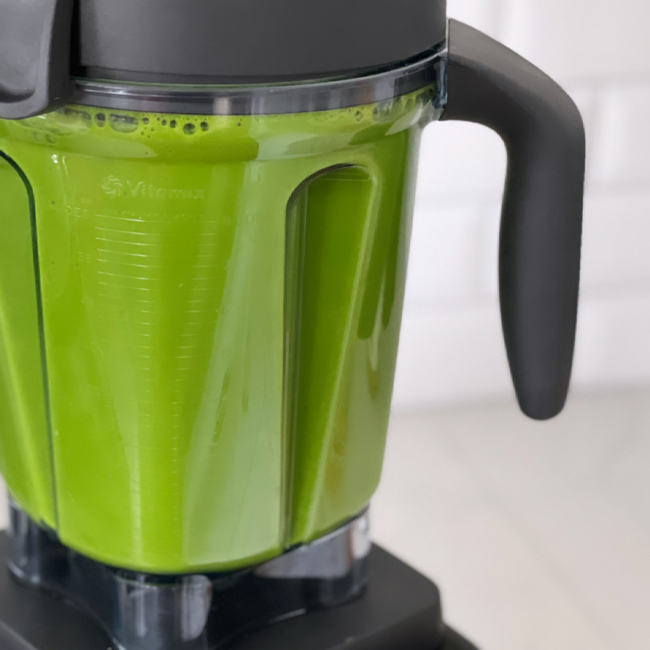 Step 5: Drink! Serves about 2.
Happy Sipping!