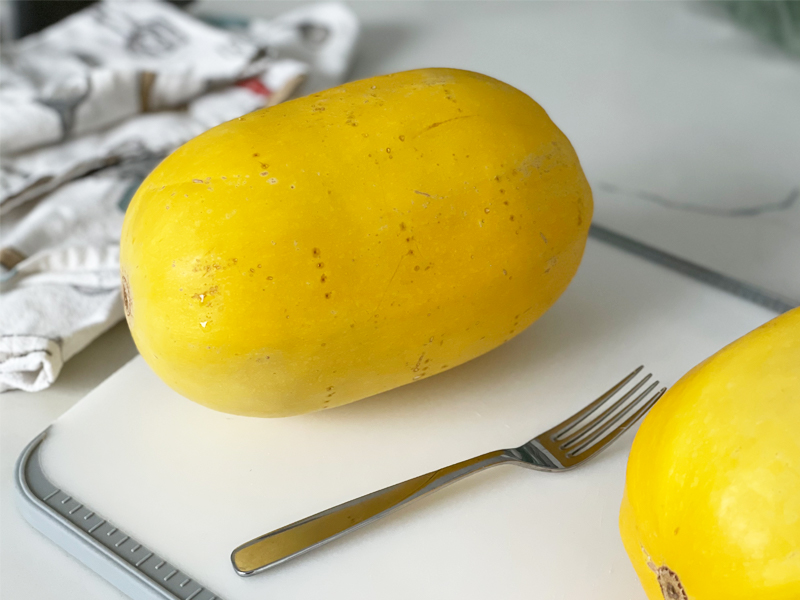 I love my spaghetti squash – as a side, as a pasta-base, as a pizza-base, or as any kind of spaghetti squash bowl I can dream up! When I'm cooking a bunch of spaghetti squash, the oven is where it's at, but if I'm only cooking one, it is extremely convenient to pop it in the crockpot, and forget about it. Did I mention it also saves you having to cut through it when it's solid as a rock? That struggle is all too real. Here's the spaghetti squash crockpot cooking "how to!"
Step 1: Wash spaghetti squash and poke holes all around it (with a fork).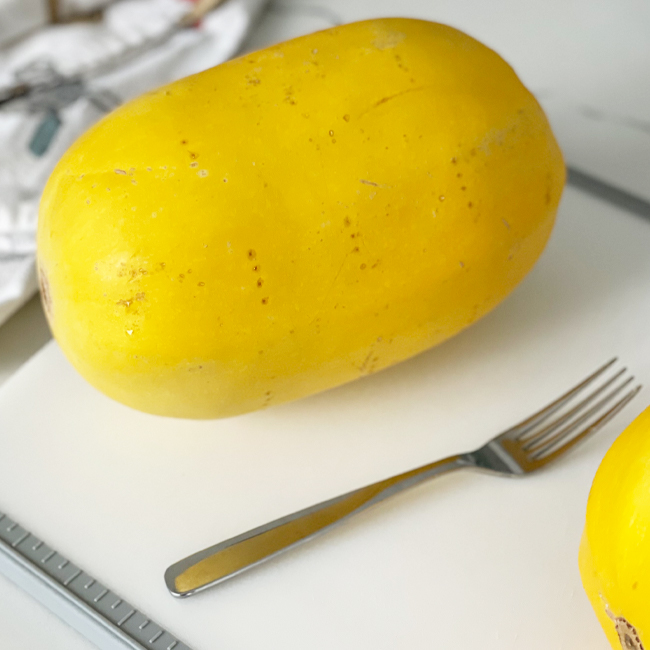 Step 2: Place in Crockpot [slow cooker] and add 1/2 cup water (or up to 1 cup if it's a larger squash).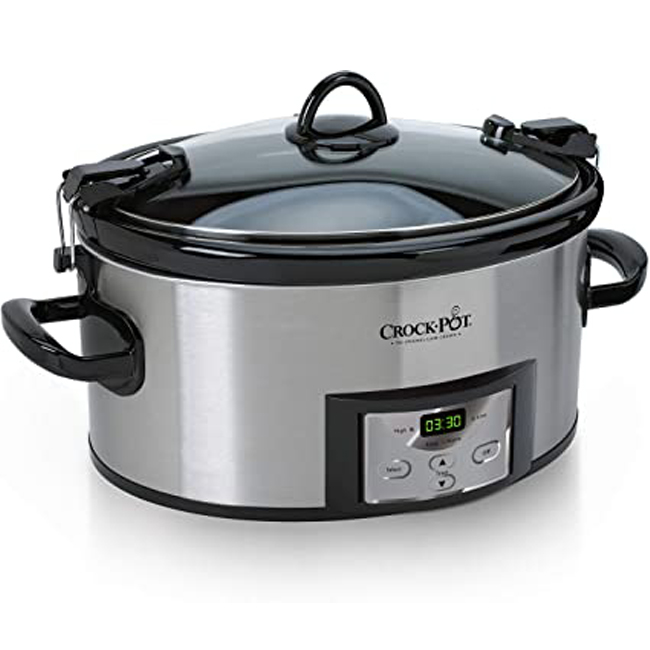 Step 3: Cook on High for 4 hours.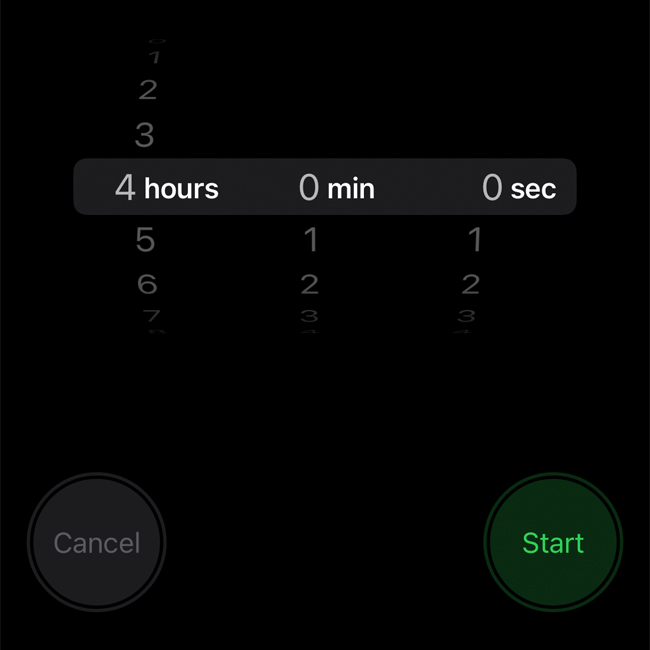 Step 4: Cut in half and scoop out the seeds (with a spoon).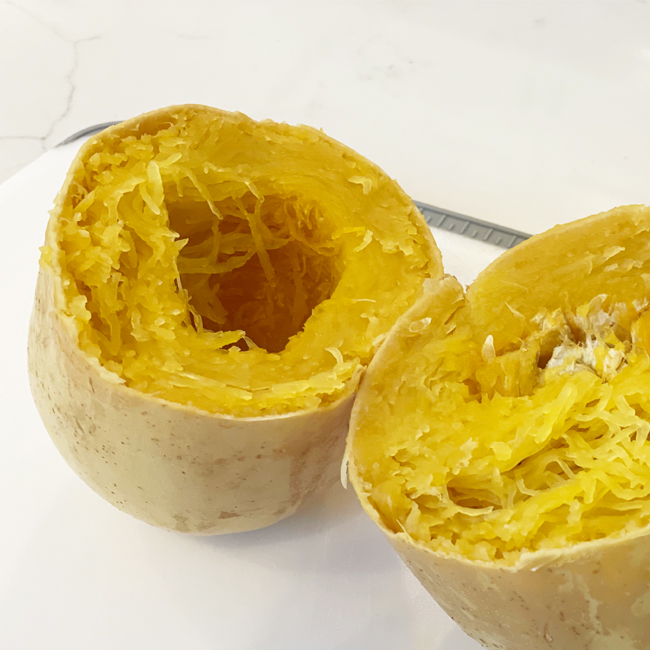 When cooked in the Crockpot, I find it easiest to scoop out the seeds when sliced as seen in photo above.
Step 5: Scoop out the spaghetti squash (with a fork).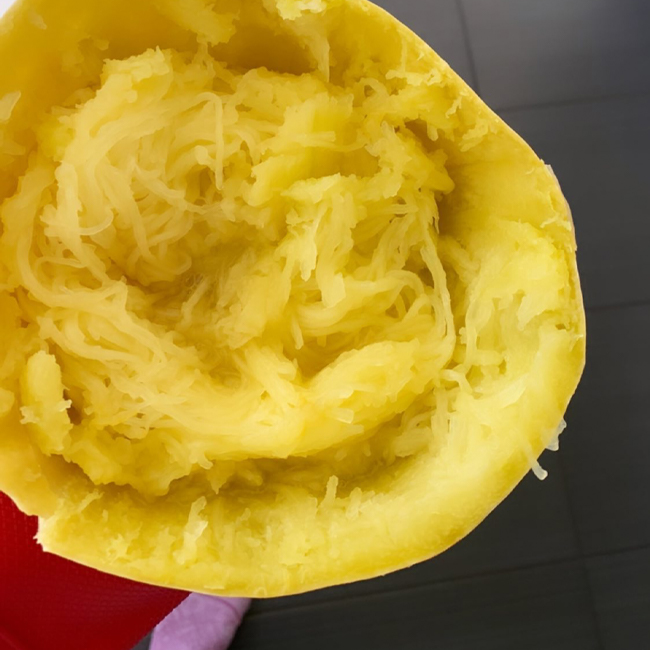 Step 6: Serve however you desire!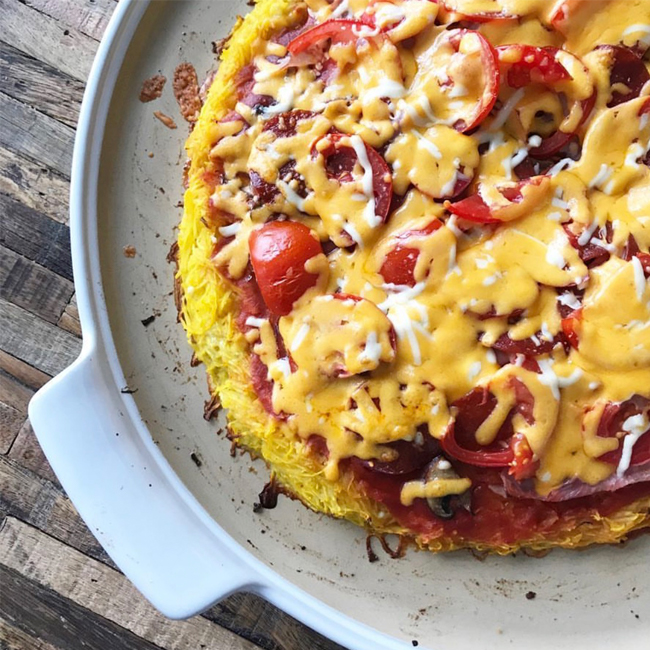 Check out my spaghetti squash pizza recipe, for a fun way to enjoy spaghetti squash.
Happy Eating!