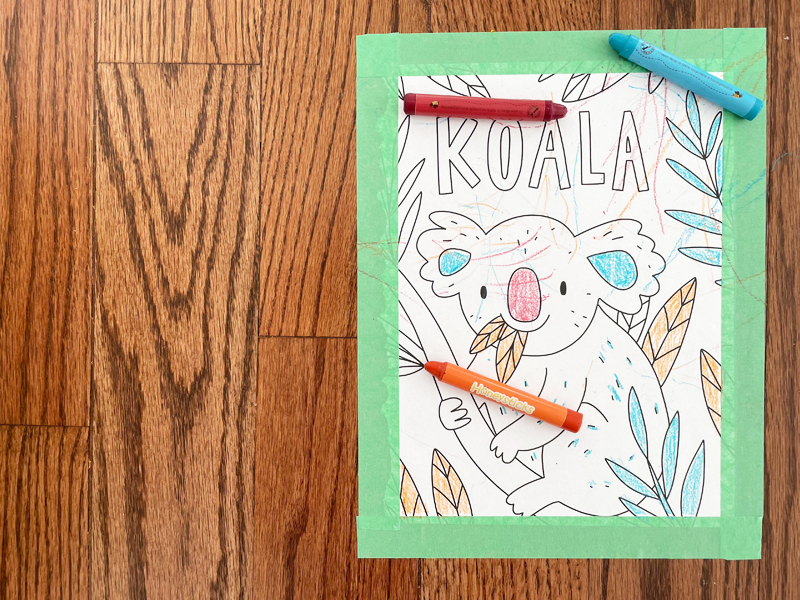 Who doesn't like colouring? If you're raising your hand, I'm shocked. Colouring is so soothing! Okay, no judgement if you don't like it, but I'm guessing your toddler will love it! If you are starting them young with colouring, you may not be able to keep a page on their table, or the page might get ripped, or the crayons may sometimes end up in their little mouths, so this is our trick for enjoying colouring together, and not worrying as much about toxins (even though we still teach "crayons are not for eating").
What We Use:
Colouring Pages
Painter's Tape
Step 1: Get your colouring supplies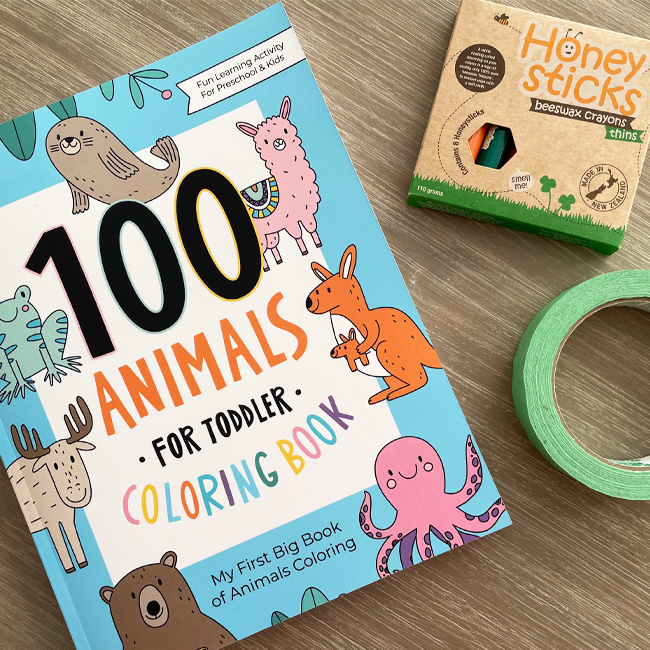 Step 2: Use painter's tape to attach your colouring page to the floor (or the table)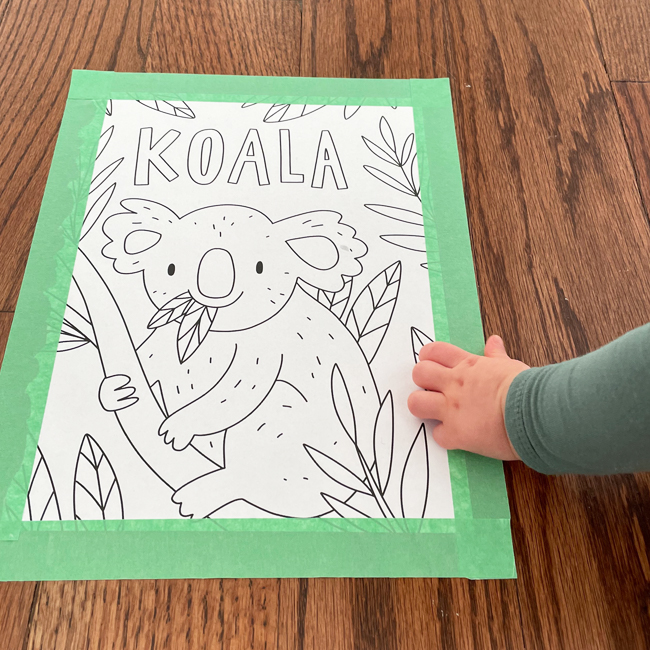 Step 3: Give them a non-toxic crayon (or two, or three…)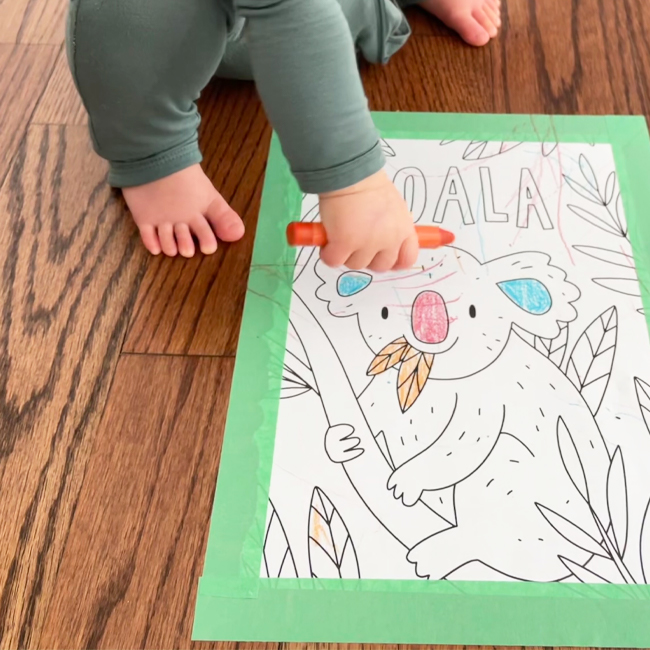 Step 4: Lead by example, and colour with them!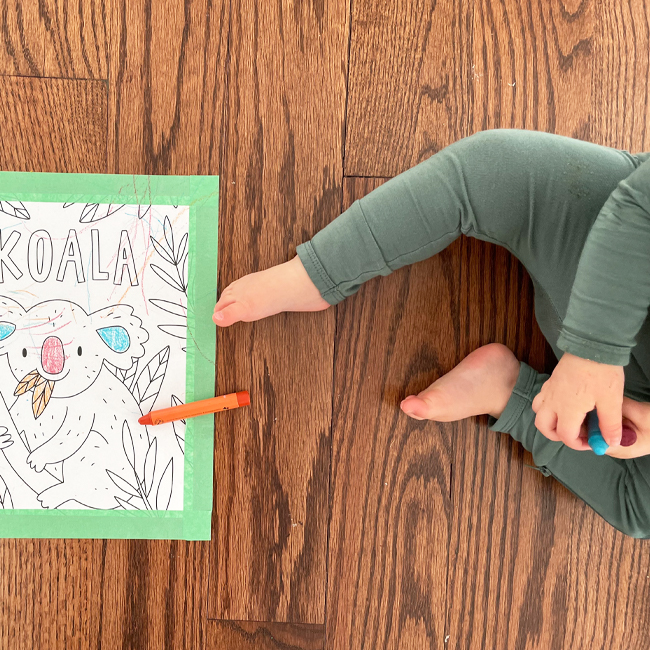 Happy Colouring!