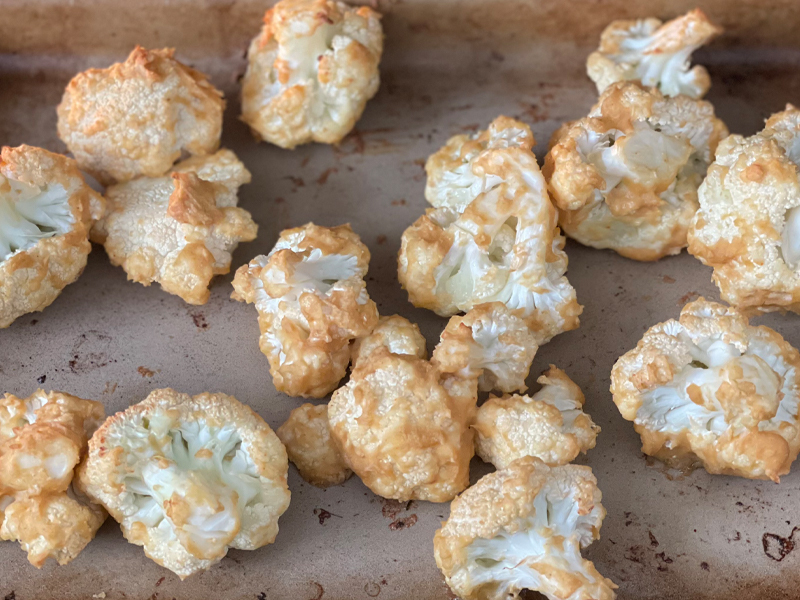 This recipe idea was handed to me by the owners of Broth + Bowl YYC and now I can't stop talking about it. It's so simple, yet gives a whole new dimension to roasted cauliflower. It makes you feel like you're eating some sort of breaded and fried cauliflower, plus it's jam-packed with so much flavour! By the way, my favourite Alberta-based hummus is Mother May I. Please enjoy this recipe with no measurements – this is a full-on "eye ball" recipe. Choose the amounts, choose the size of the florets, and choose to eat it as a side, a main dish, or a topper!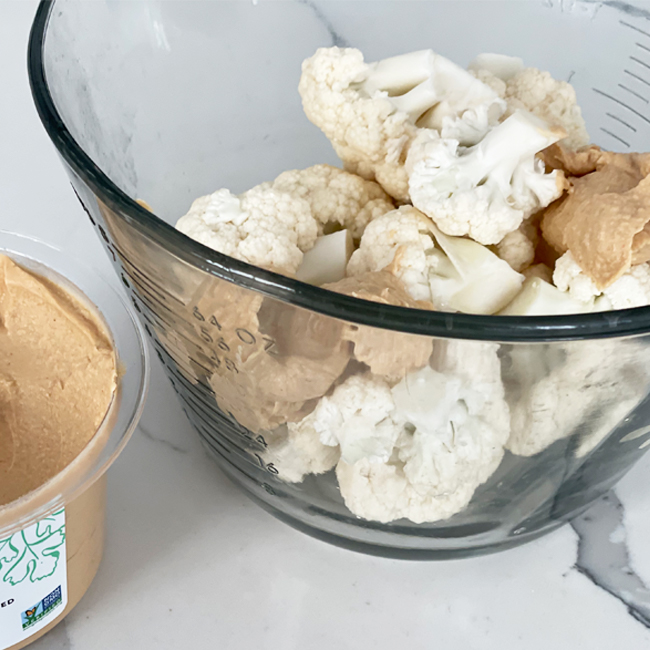 Hummus-Crusted Cauliflower
Ingredients
Cauliflower
Olive Oil
Your Favourite Hummus!
Any Additional Spices – Pepper, Garlic Powder, Paprika
Steps
Preheat oven to 400 degrees Fahrenheit (convection bake is best)!
Wash cauliflower and chop into whatever-sized florets you'd like.
Place cauliflower florets into a bowl and add olive oil, hummus, and any additional spices. Shake it all up, so the cauliflower is covered in hummus.
Bake at 400 degrees Fahrenheit for 25-30 minutes.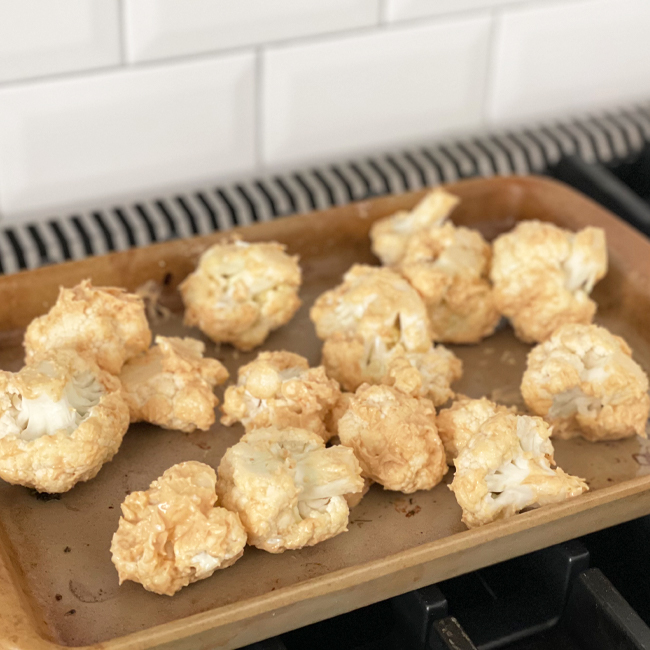 Happy Eating!