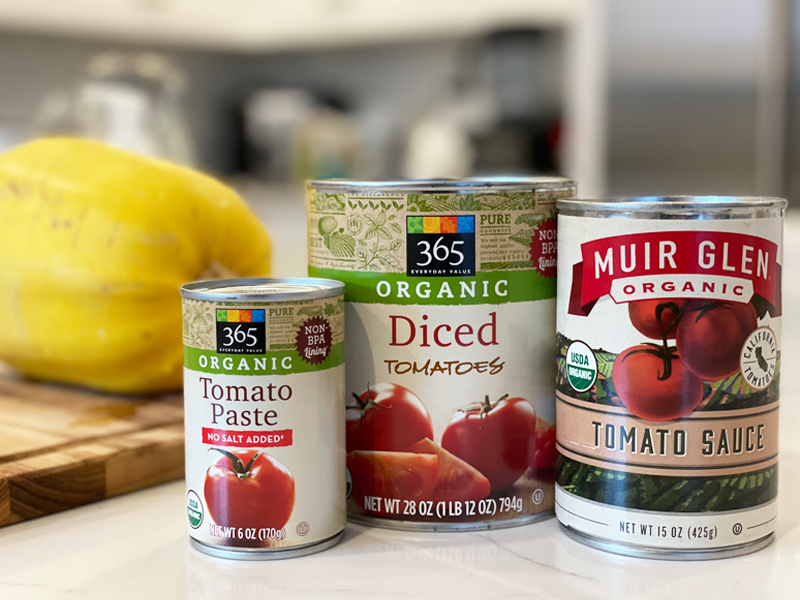 I've been making this pasta sauce for…I don't know how many years! The great thing about it is, it's insanely easy, and you can change up the taste with just a few simple spices. Adding the honey gives a little sweetness. Adding the cayenne gives a little more kick. It's perfect on pasta, spaghetti squash, or chicken, just to name a few. And it's great as leftovers or to freeze for later!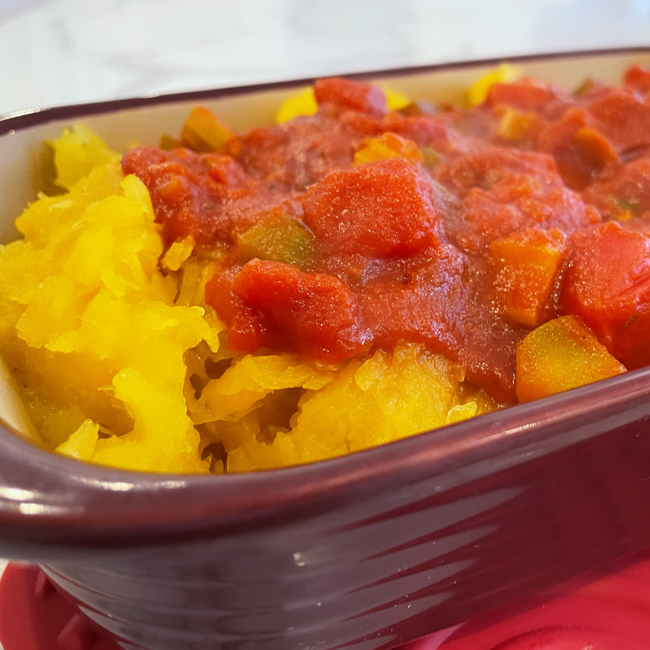 Chunky Tomato Sauce
Ingredients
1 small white onion, chopped
1 green pepper, chopped
2 stalks of celery, chopped
2 garlic cloves, minced
2 tbsp. olive oil
1 tbsp. soy sauce
1 can (28 oz.) diced tomatoes, drained
1 can (15 oz.) tomato sauce
1 can (6 oz.) tomato paste
1 tsp. oregano
1/2 tsp. black pepper
1 tsp. honey (optional)
1/2 tsp. cayenne powder (optional, for spicy sauce!)
Directions
1. Wash and chop white onion, green pepper, celery, and garlic.
2. In a large pot, add olive oil and soy sauce. Add the ingredients from step 1, and cook on medium heat, until the vegetables are somewhat soft.
3. Drain diced tomatoes. Then, add diced tomatoes, tomato sauce, tomato paste, and all the following spices – oregano, black pepper, honey (optional), cayenne powder (optional).
4. Stir sauce, and drop heat to low. Cover and let simmer for 15-20 minutes.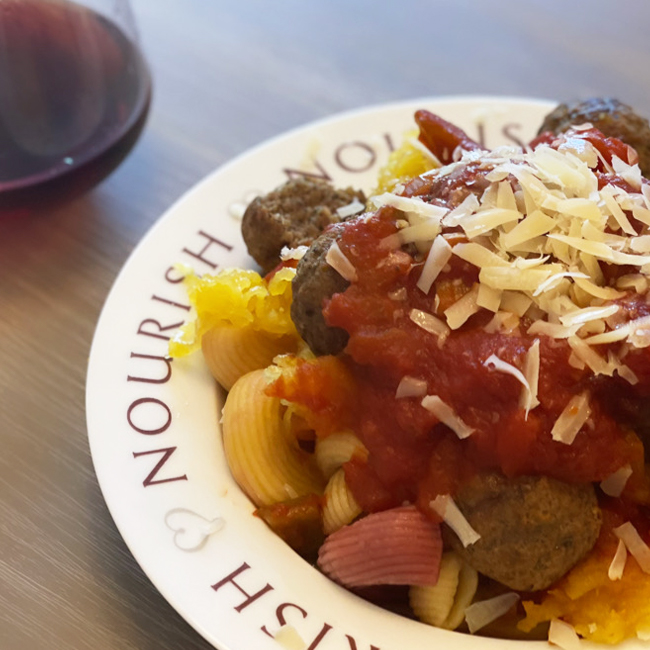 Bon Appetit!