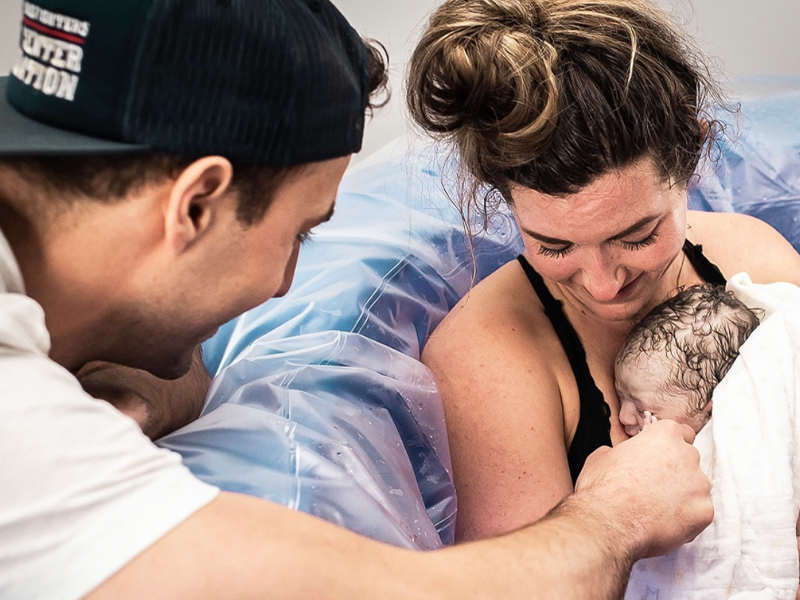 Women are strong! While I was giving birth, I said, "How do women do this?" And my wonderful support team said, "You're doing it!" What I meant was, women are amazing…our bodies are amazing…this natural process of bringing new life into the world is amazing!! Although I am beyond obsessed with everything birth and babies, I know that this topic can sometimes strike a negative cord with people. Perhaps because they didn't have the birth they had hoped for. Perhaps because they weren't treated with the respect they had imagined. Perhaps because they feel like they need to defend their choices. So, if this is too strong of a topic for you, no need to read any further. If you do want to continue on, know that I realize everyone's story is their own (every birth and baby are different), and I am just here sharing mine. I shared this same sentiment when I told you my birth story, and that continues today.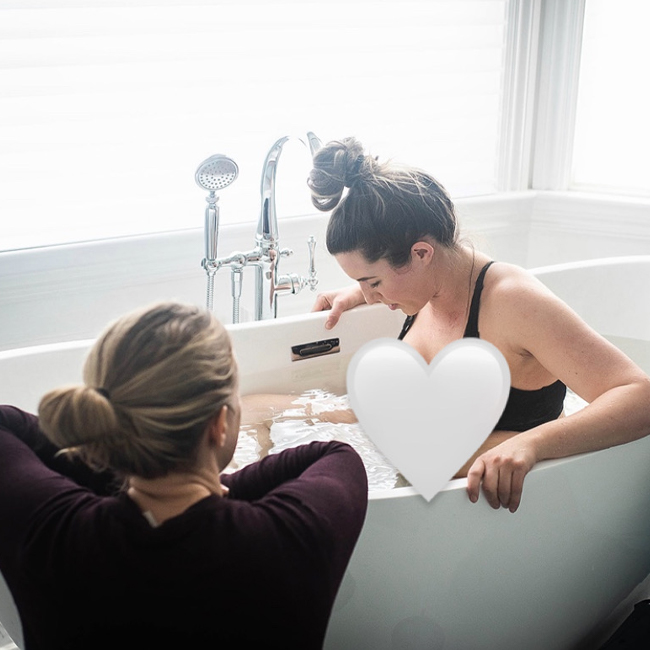 Here are the 11 ways I prepared for and had an unmedicated childbirth.
6 Tips Pre-Birth
Realizing Women Were Made For This!
I knew that our bodies are meant for this! Women are strong…I imagined the many women who had come before me and birthed, since the beginning of time. I opened up my mind to the fact that my body would know what to do to birth my baby, just like my body knew what to do to grow my baby.
Deciding My WHY
It was important for me personally to know my why, because when the going gets tough, I think that why helps push you through. For me, I knew the why of unmedicated childbirth was I ideally wanted my baby to be free of any medications, so they could come out alert, feeling wonderful after their long journey, and have an easy time breastfeeding. Another why was I wanted to be fully engaged with the process, get all those lovely natural birth hormones, and also not have any adverse effects post-birth.
Visualizing
Visualizing throughout my pregnancy was key. I read affirmation cards [I also read the Mama Natural book (more book suggestions here) and took their online course], and listened to (meditated on) hypnobirthing tracks. I sat on our bed and looked at the area we were planning on having our birth tub and visualized labour and meeting our baby; wildly enough, the birth, right down to the positions I laboured in (for the most part) was what I had envisioned.
Setting Boundaries Around My Space's Energy
When you're pregnant, people love to share their birth stories, and that's wonderful, and beautiful, and therapeutic, but I often find people love to share their horror stories, or negative experiences, and sometimes this turns into a "let's one-up each other horror story competition." I personally didn't want that in my space, and had to ask people not to bring those stories to me. I wanted to visualize and hear from people who felt their births (of varying types) were positive and empowering, to keep me calm and energized for my own birth ahead.
Practising Breathing Down
"Push" is a word that is used in all different circles, and I understand why…I mean I've used it too, because it's just understood that you're "pushing a baby out." But I hoped to "breathe" my baby out (or "roar my baby out" was more like it), and that practice started on the toilet…don't knock it until you try it!
Getting Prenatal Whole Body Care
Whether it's seeing a prenatal chiropractor, or osteopath, or acupuncturist, or kinesiologist, or any other whole body practitioner, they can help your body feel ready, and help get baby in a perfect position for birth!! I'm all for this.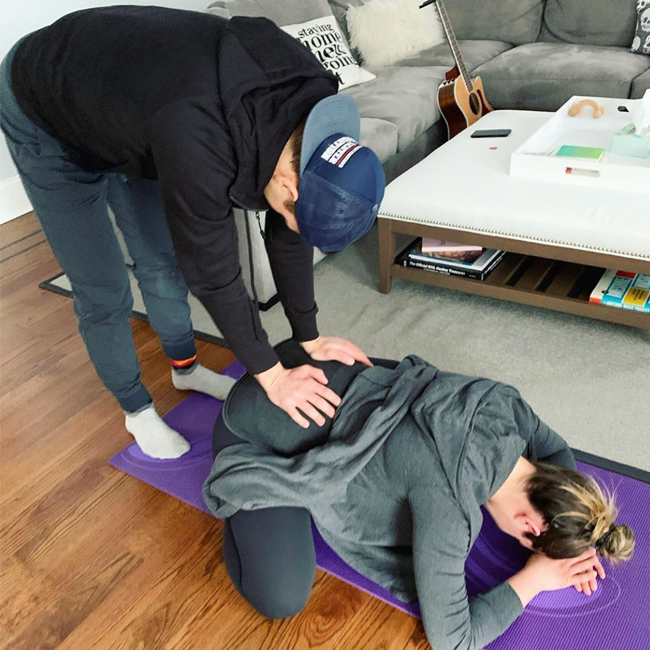 5 Tips During Birth
Having a Wonderful Support Team
Who is in your space during birth is insanely important. The energy they bring into the room. The way they shift your energy. I was so grateful to have the most phenomenal support team that all knew my wishes, were there to support them fully, and were beyond encouraging. From my husband, to my midwives, to my doula(s). The conversations that go on between all of these people pre-birth is also very important, because it helps shape the experience. Doulas…they are worth their weight in gold!
Using Water as Nature's Epidural
I may have said the words, "This water is a f***ing gift!" because it was…labouring in the birth tub was what I believe to be nature's epidural, not that I know that for a fact.
Enjoying Physical Touch
J and I had practised a lot of different positions for support during contractions, and I didn't really want any of them when it came down to it, but the physical touch that was used by Jordan and my doula, and the essential oils my doula brought, were perfect. Everyone's desire for physical touch during their birth will look and feel different!
Drinking Nature's Gatorade
Coconut water! You're welcome!! That is energy from a straw, and boy, was I grateful for coconut water! I thought I was going to eat during my labour, but after having my big bowl of oatmeal for breakfast and then my water breaking soon after, and our baby being here within a few hours, coconut water was the only thing on my mind. Until post-birth, then I had all kinds of foods on my mind!!
Talking to My Baby
I have my midwives and doulas to thank for this one…I don't remember who said it, but I once said, "The contractions are so long and they are coming so quickly, I just need a little breather." And they said, "Ask your baby." How insanely beautiful that reminder was, I cannot even put into words. I asked my baby for a break, and she gave it to me. And then it was go-time again! When she came out, I thanked her for working so hard to make it earth-side. Our babies are working so hard to get to us, and remembering to talk to them, and letting them hear mama's voice is something not to be taken lightly!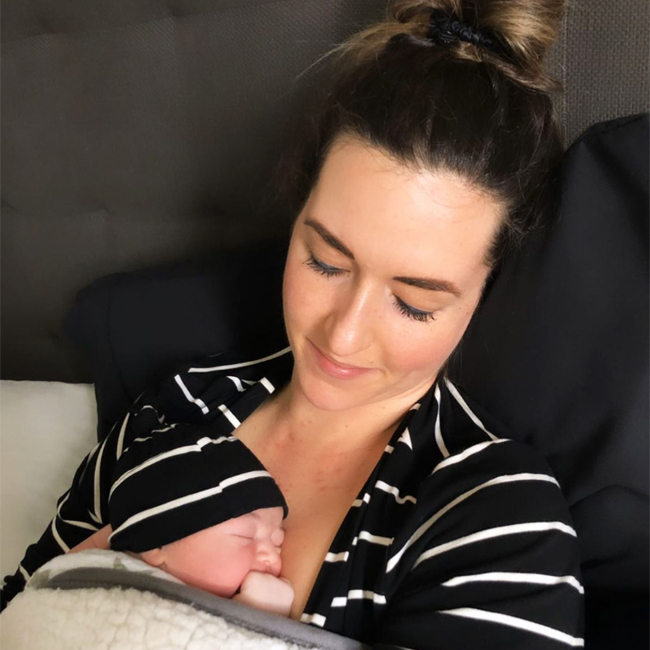 Cheers to mamas and support teams everywhere!!