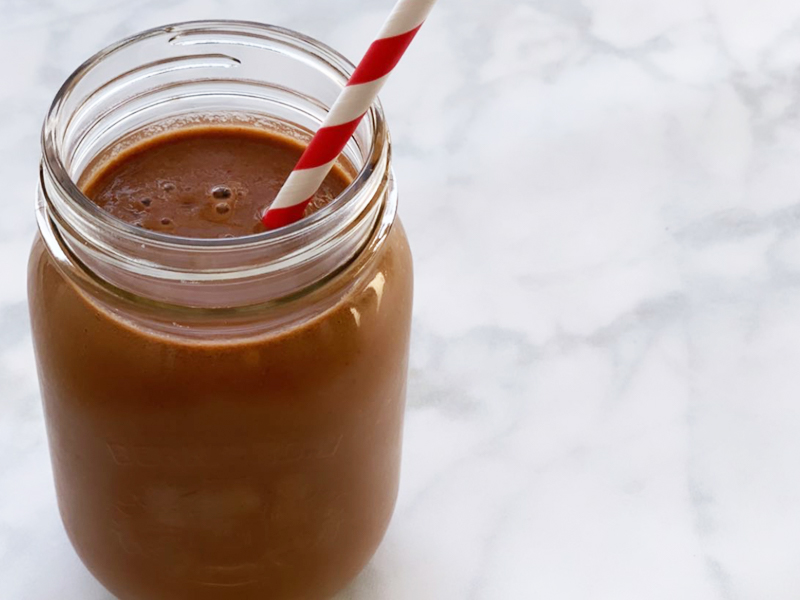 Last summer I did a farm fresh delivery where it was a fun surprise what you got. We ended up with a whole bunch of rhubarb…what can you make with rhubarb, you ask? Well, I'll tell you. You can make rhubarb white chocolate scones, rhubarb muffins, rhubarb cake, strawberry rhubarb apple crisp, rhubarb cheesecake, rhubarb compote, rhubarb chutney with chicken, rhubarb pie, rhubarb tea, rhubarb coffee cake, rhubarb relish with pork, rhubarb salsa, or you can simply dip it in sugar and eat it raw. If you didn't notice, rhubarb usually requires lots of added sugar, but it makes for some great desserts. So, after quite a few rhubarb muffins, I went in for a rhubarb smoothie, and I liked it!! I ended up even washing, chopping, and freezing rhubarb to use it for future smoothies. Here's the recipe!
Rhubarb Smoothie
Ingredients
1 cup Spinach
1 cup Almond Milk
1 cup Frozen (or Fresh) Rhubarb
1 cup Fresh (or Frozen) Strawberries
Sweetener (optional)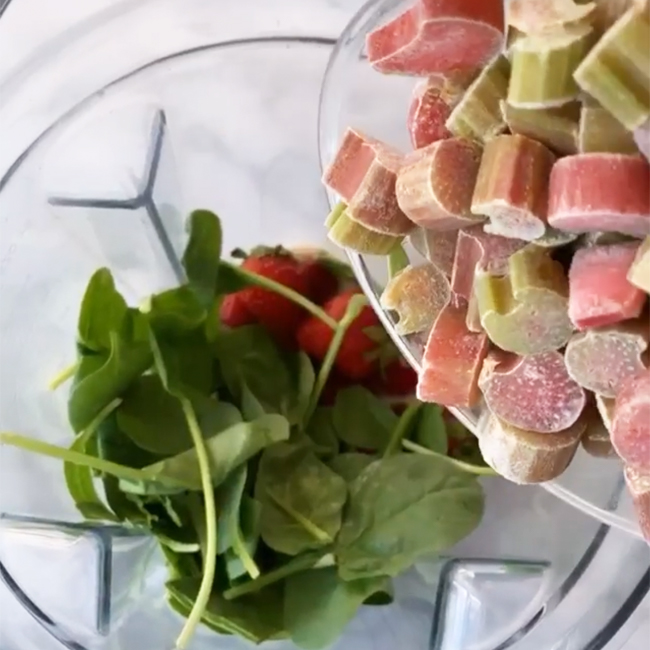 Directions
Wash spinach. In blender, blend almond milk and spinach until liquid consistency.
Add in rhubarb, strawberries, and sweetener (optional). Blend until smoothie consistency.
Step 3 – Enjoy!