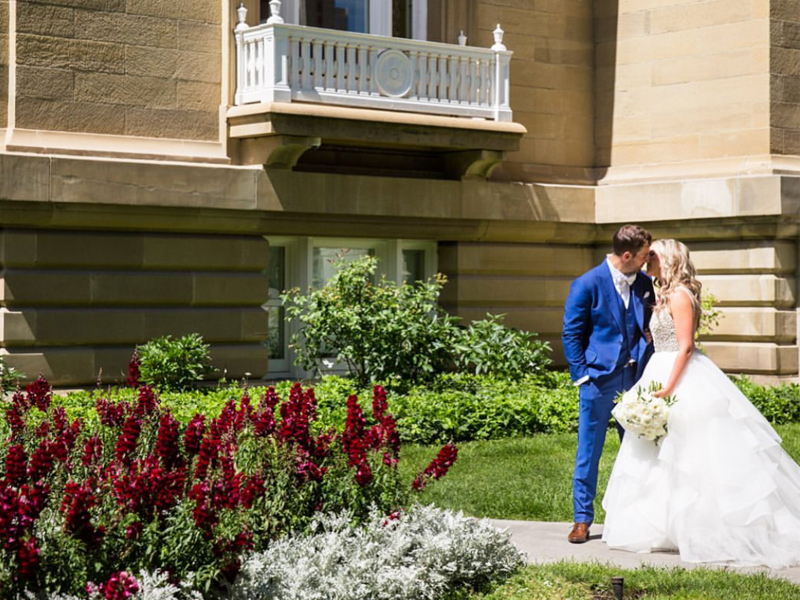 After my wedding, I contemplated what to do with my wedding dress. I didn't want it sitting in a box somewhere…as that would go against my minimalist(ish) wishes. Part of me thought about donating it. And another part of me talked about doing a trash the dress photoshoot (is that still a thing?!)…but my sister talked me out of that one.

So, instead, I took a trip to Fabricland, picked out some fabric, and went to visit a seamstress. She used the top of my wedding dress and attached a new skirt, that was knee length, with the fabric I bought. I was able to rewear my wedding dress! Even with me not being overly sentimental about the dress itself, I was really happy with the result.
Then the seamstress used the skirt of the wedding dress to make two baptismal gowns. Now, when I say I wasn't overly sentimental about the dress, that all went out the window when I saw my baby baptized in my dress. It was so special knowing the dress I married her daddy in was now a perfect gown for her!
What I did:
Took the top of my wedding dress and added a new skirt
Took the skirt of my wedding dress and turned it into baptismal gowns

Here was the original dress…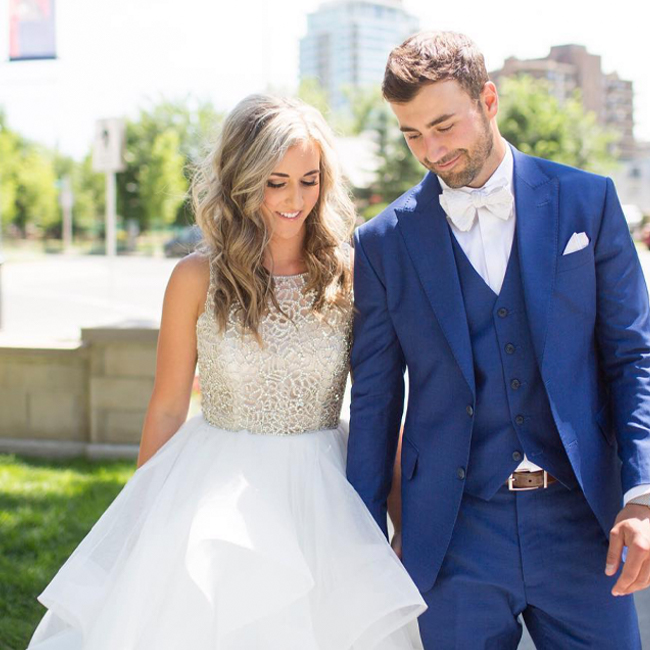 Here was the dress made anew!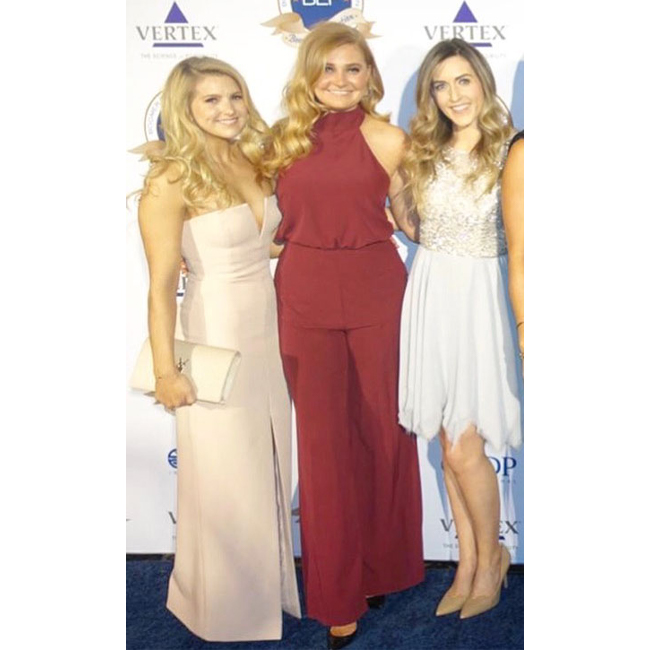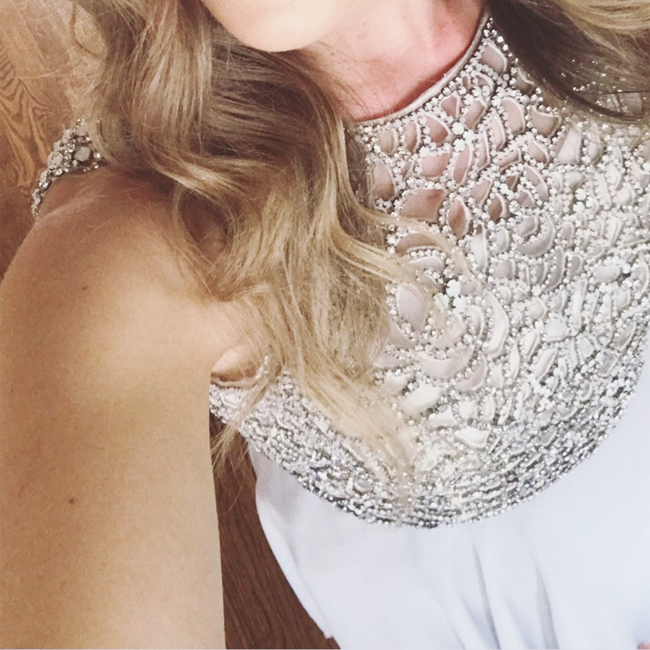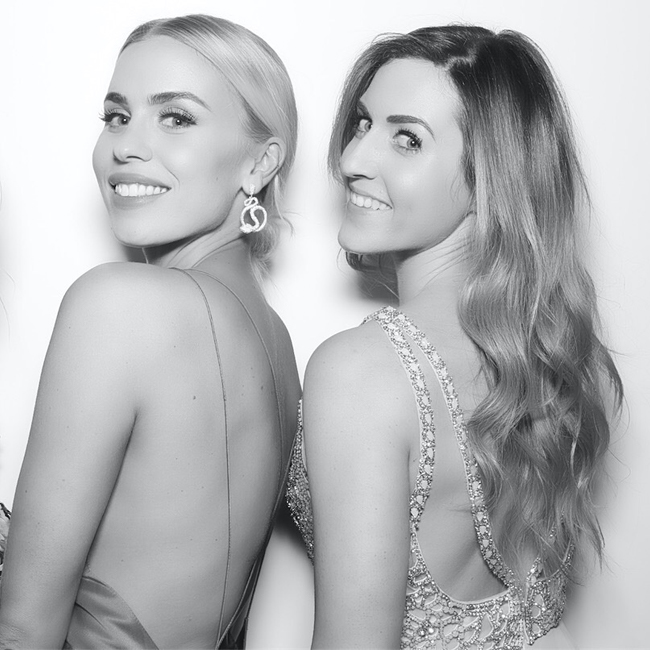 Here was one of the two baptismal gowns.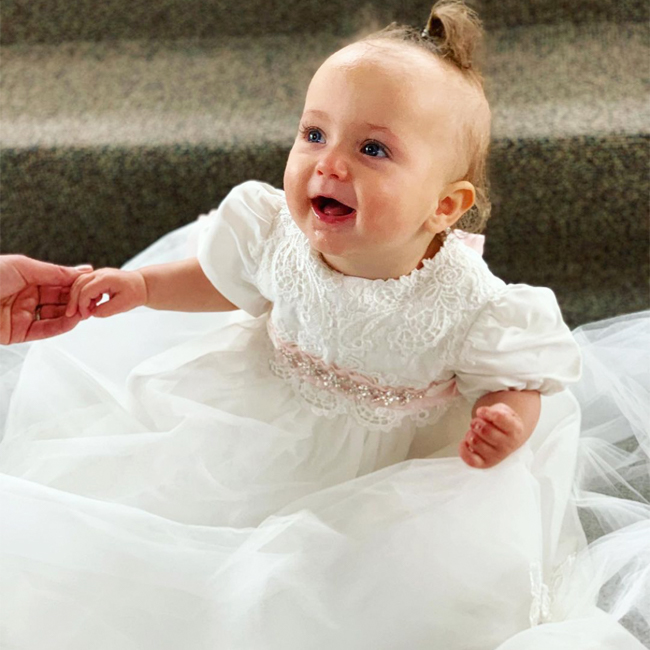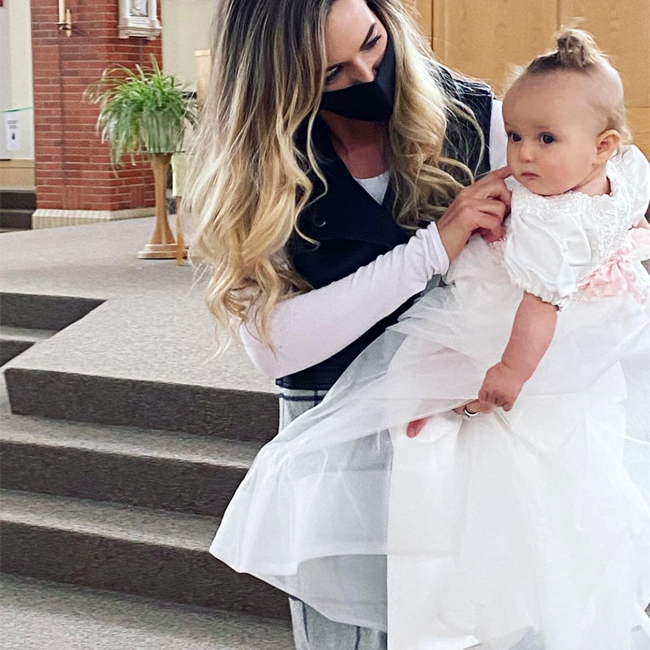 The other baptismal gown is more like a cape, with a blue ribbon attached.
Who doesn't love a dress reused again and again and again?!