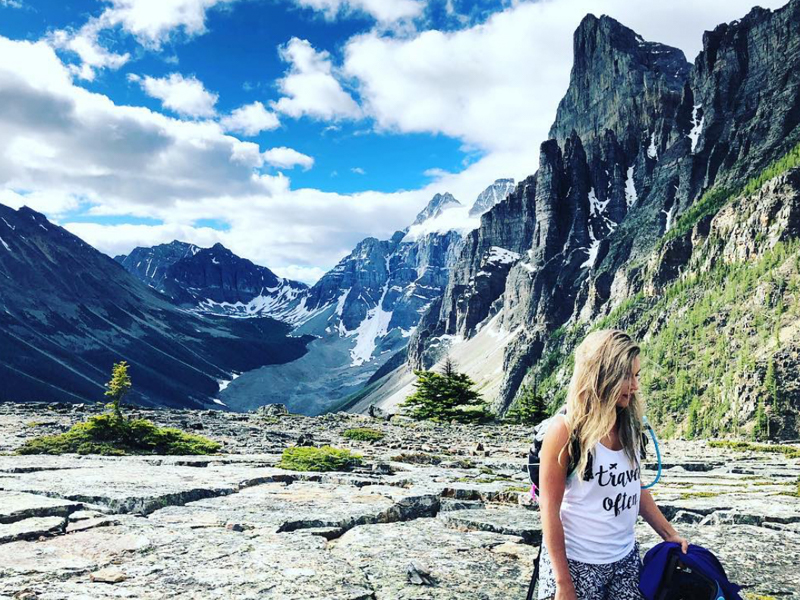 I dreamt about being a mom before I was even old enough to know being a mom was something I could do. I was the girl that played house and always wanted to be the mom. I was the teen that when I was asked about my dream job, I rattled off how many kids I wanted. I was the woman, who couldn't wait to start a family with the man of her dreams, who just so happened to also be her high school sweetheart. And to be fully honest, I was also relatively ignorant about how common pregnancy loss was.
I became pregnant for the first time in the fall of 2018, and was so grateful for that, because only those in the trying to conceive journey know how devastating every 'single line' on a pregnancy test can be. Within 12 hours of getting that positive pregnancy test, I had applied for care with midwives, I had downloaded multiple apps to tell me how big my little baby was, and I had dreamed up all the details of our little human with my husband. So, when I reached 9 weeks of pregnancy and I was told at an ultrasound that they couldn't find a heartbeat, I didn't understand. "What do you mean you can't find it? You just can't see it right now, but it's there? Is there someone else who can come check? Are you sure? How can there not be a heartbeat?" Those are only some of the things I said, and I cry even typing those words now. I cry thinking of every woman, every spouse, every dreaming parent who experiences pregnancy loss in the many ways it can happen.
That night I cried into my pillow. Deafening sobs. Uncontrollable sorrow. I think my husband must have thought I sounded like a wounded animal, as he held me and let me feel all the hurt.
The truth is, that is also the day I thought back to every friend I had ever heard tell me of their loss, and I wince thinking I probably was not the friend I should have been. I didn't know…I couldn't have understood…Now that I had joined the club, the club no one wants to be a part of, I understood fully that a baby is a baby to the mama who wants that baby, no matter how old they are, and no matter the circumstance, and in my case, no matter how long I carried them. So, I'm sorry to anyone I ever possibly said, "At least…" to. I know better now. I also know you never stop grieving, you never forget your baby, and you are never the person you were before the loss.
But, this is what I did to move forward. Never to forget, but to move forward.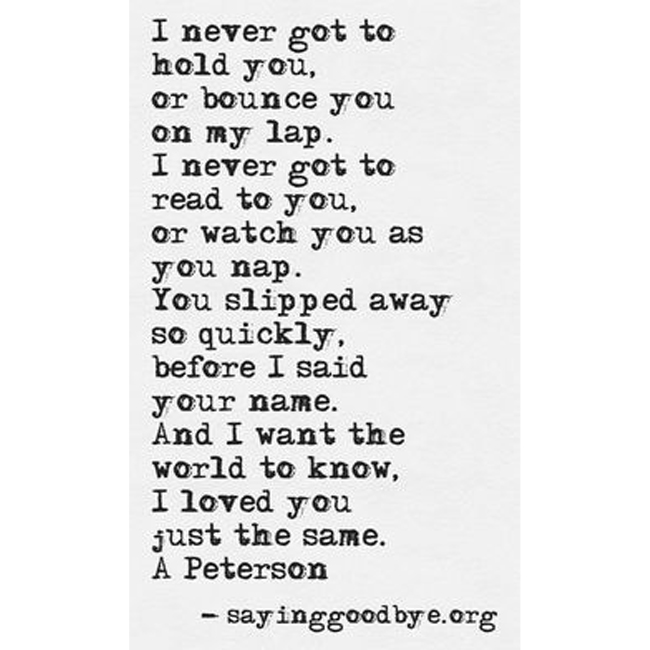 Feel All the Feelings
Grieve…don't rush it. Feel all the feelings. We all don't grieve in the same way, and there should be no shame in grieving how you need to grieve. Grief is also not linear; You do not gradually heal and then all is well. Grief is a roller coaster – one day you may feel as if a few patches of your heart have scabbed over, and then the next day something happens that peels those scabs right off again. You don't need to apologize for that.
For me, I wanted just the right amount of "distractions," or I would rather call them, "things that make me happy." I wanted to teach music to my students. I wanted to see people I loved. I wanted to cook and eat nourishing food. I wanted to move my body. I wanted to explore. But then I wanted to go home and cry in the shower, or meditate through tears…and that was okay too. Everyone's physical recovery is also very different, and as the saying goes, we need to "hold space" for that. I had what is called a missed miscarriage, and it took months for my body to physically let go [of the baby and] of the hormones, but for me it was healing to let my body do it all, to see it all, to feel it all. And, I had that option. Again, in fear of sounding like a broken record, everyone will experience their loss differently, both physically and mentally.
Resources
Share
I had a bunch of resources that helped me heal through this time, and that carry me through to this day. One was sharing. Not everyone is a "sharer," but I am. By sharing (and feeling as if I was possibly helping others not feel alone by sharing), and by hearing other's stories that made me not feel alone, I healed. Share however feels right for you, whether that's with a counsellor, with friends and family, or like I'm doing now, through a platform! Or…maybe for you, share your heart through a journal!
Read
Two books spoke to me through this time.
Healing Your Grieving Heart After Miscarriage by Alan D. Wolfelt, Ph.D. was a book I received from friends in an Avery's Legacy Bereavement Basket. I later passed that book along to help heal other hearts!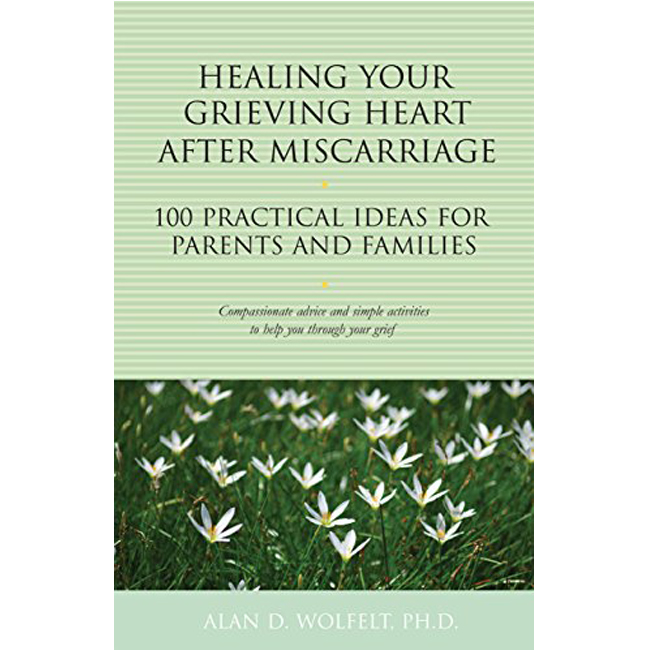 The second was a book that I chose to keep in memory, and read again and again. It's images and words are just stunning. Carry You With Me by Alanna Knobben is a beautiful gift.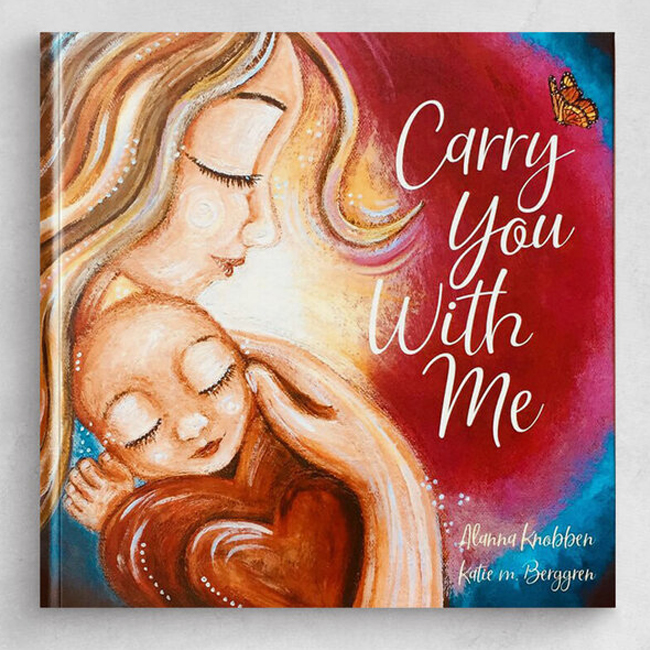 Listen
You are not alone. It is devastating how many other women have gone through pregnancy loss. In the past it was "shameful" to speak of, so women carried the burden inside themselves. I don't know if we are quite where we need to be, but progress is being made, and that's something to celebrate. The Managing Miscarriage Podcast gives a platform for women to raise their voice, share their hurt, and to walk alongside others who need to heal too. I binge listened to this podcast, and cried, and felt!! Once I received the gift of becoming pregnant again in the summer of 2019, I did have to take a break from this podcast, to fill my heart with a new feeling of hope and gratitude. But, I recommend this a hundred times over.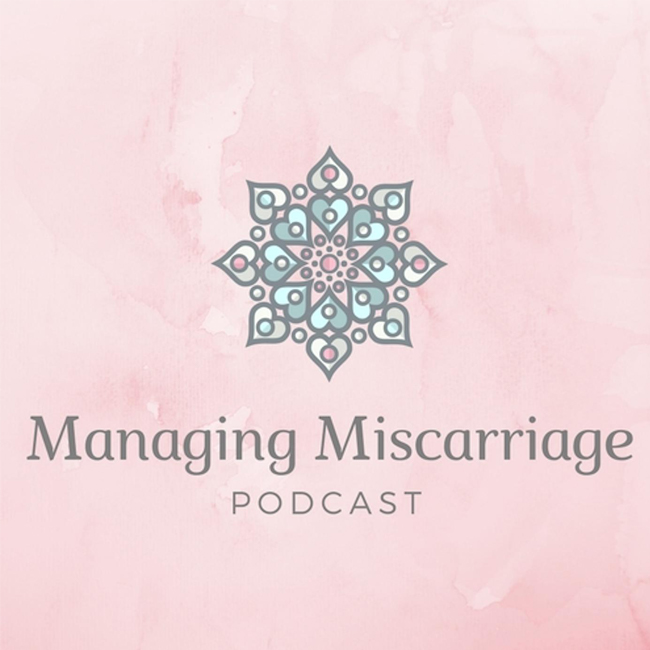 Remember
Everyone remembers in a different way. There are so many ways you can remember that do not require a physical item. But for some, that physical item is helpful. I chose to frame a sign that said "With Brave Wings She Flies" – now, every time I see that sign in our house I take a moment to remember the first little soul who made me a mama.
Learn
I took the Navigating Life After Loss eCourse, and again, what a beautiful way to heal. If you are a person who wants to listen a little more than you want to talk, or if you want to hear how spouses can navigate this loss together, or if you want to see what your future with grief will look like, please look into this course. It is go at your own pace, so you can pause it anytime you're feeling a little too heavy. But I promise, you will walk away from your computer feeling a whole lot lighter in the end.
Give Yourself Grace
I wanted to take a moment at this point to remind you that grief is not linear. And, it doesn't end. If someone tells you to "get over it" or to "move on," I personally think you can throw that advice in the trash. But, I do urge you to move forward at the pace you feel you can, and in the way you need to.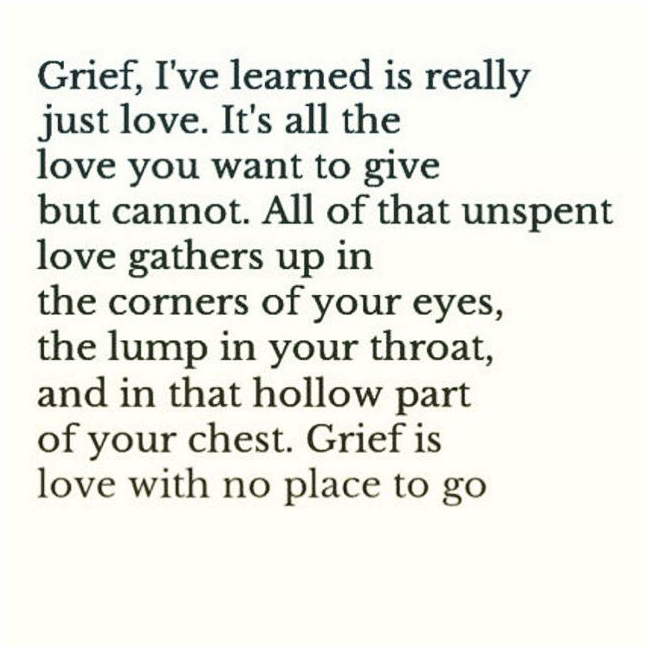 How to Support Others
If you have read this far because you are a support person, a friend or loved one, of someone else who has experienced loss, good for you! You are already doing so much to support that person! Here are some more things you can do:
Ask Them What They Need: Not everyone needs or wants the same things. Some people want space; Some people want company. Some people want peace; Some people want distractions. Ask them what they need in that moment, and be aware that their needs may change over time.
Get Rid of "At Least": Please, do not say "at least" anything. Do not say, "At least you know you can get pregnant," "At least you're healthy," "At least you have other children." None of those things make up for their loss. Remember, this is a loss. You would (hopefully) not say that to a widow at their spouse's funeral, so do not say it now. Do not try and fix it. Just be there! Just hug them (if they want). Just listen to them (if they want). Just be.
Don't Try and Make It Better: As said above, don't try and make it better. Keep well-meaning positivity like, "They are in a better place now," or "They wouldn't have been healthy," out of your vocabulary. Because to a parent who lost their child, the best place they think their child could be is in their arms. Let the grieving person come around to positivity when they are ready. For now, if anything, stick to "it sucks," "it's not fair," "I'm sorry you're going through this."
Be There: The theme of being there for them continues. Send a text, and don't expect a reply back. Drop off food, and don't expect a visit. Let them know you are simply there!
Help Them Remember: Say their child's name (if they chose to give them one). Don't ever think that you bringing up the child will open old wounds…because the parent never, ever forgets. You bringing it up only shares love, even if there are tears involved, because it helps that parent know that someone else remembers. I remember every person who wished me a "Happy Mother's Day" after my loss, and I'm forever grateful for that. [If you want to help someone remember in a gifted way, check out all the resources I listed above, and consider gifting them one of those items, or a bereavement basket from Avery's Legacy. Or, send food!]
Well, that was a heavy one. I thank you all for being here. For listening. For learning. For letting me remember.