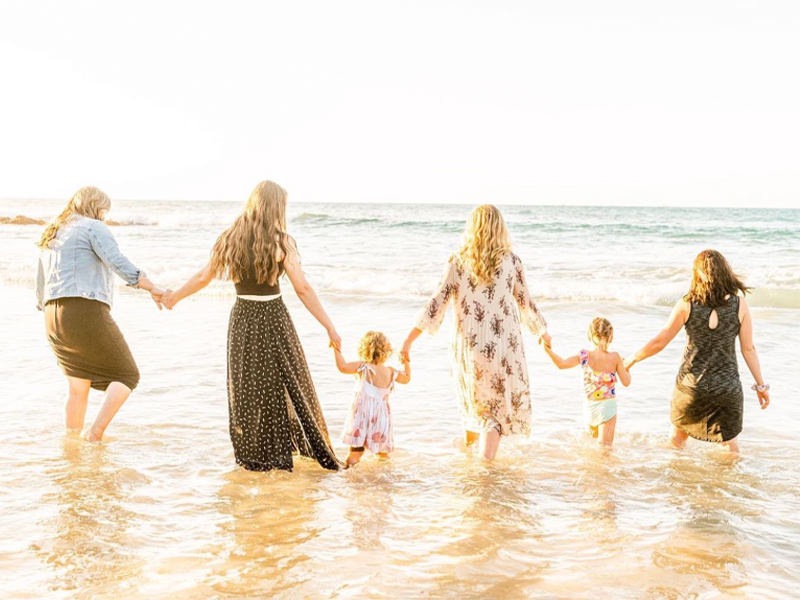 Maui has filled my family's heart for most of my life. So, I could talk Maui all day long, and I share many tips over on my travel guide. I've had the pleasure of staying on Maui, Oahu, (a day trip) to Lanai, and now The Big Island! So although I don't have the expertise for The Big Island, like I do Maui, I do have some tips for your adventure to this (big) piece of paradise…
Rent a car. It's kind of a must on Hawaii, I would say, in order for you to take in a good amount of the island, but on The Big Island it's even more important, because, well, it's big!
We stayed in Mauna Lani, and rented a house via the team at South Kohala. That side of the island is known as the tourist-side, but I'm assuming if you're reading this, you are a tourist and many of you are likely okay with some palm trees and sand magic!! Granted, the whole island is lava rock, and it's a very unique vibe. If you talk to a local, they will likely tell you to stay on the side over by Hilo, but I'll get to some day trip activities to take that in too! If you do decide to stay on that side, check out the Bed and Breakfast called, Hale Laule'a at Opihi Point.
What is so amazing about Hawaii is how many microclimates it has. In one day, on one island, a short drive will take you from a rainforest to a desert. What a treat it is to get out and experience them all!!
One of the challenging aspects of such a big island is that my recommendations may be less relevant if you are not staying in an area by me, as I found many friend's recommendations to be. However, in this guide I will give you both what I did and what I would hope to do in a future visit from other's recommendations! P.S. Renting toddler toilets, wagons, sand toys, books, and you-name-it, from BabyQuip was life changing!!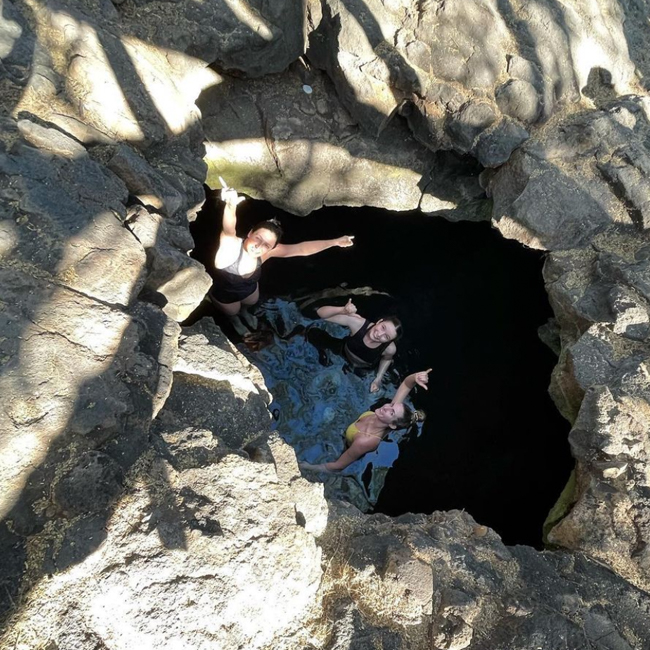 Activities
Get Dirty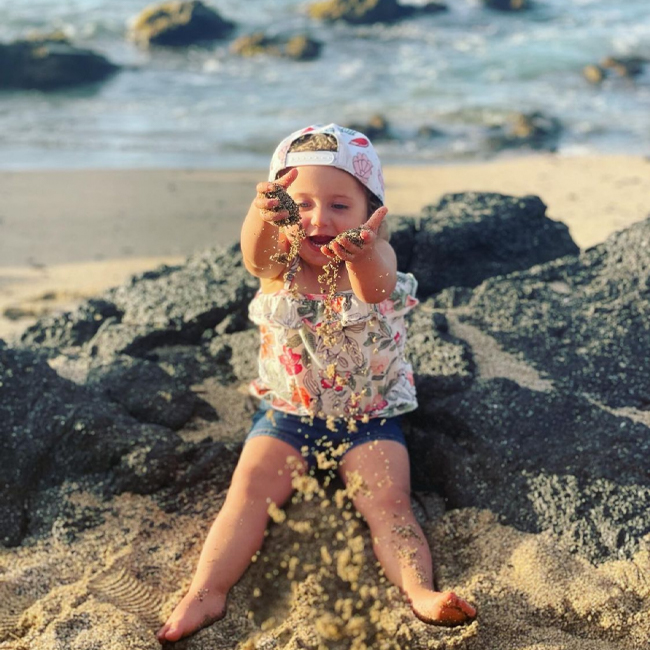 Get Wet & Dip Those Toes in the Sand
Pool – One of the best decisions we made for our family with 5 kids, four of which were 6-years-old and under, was renting a house with a pool. That was all day, everyday entertainment!! If you can have a place that even has access to a shared pool, there is nothing better!
Swim in the Lava Tubes – This was one of the most memorable moments from our trip. From my understanding, the lava tubes form when a "lava tube" collapses and fills with fresh water from natural springs. We went to the Queen's Bath, which used to be a royal bathing place, and we sure felt like royalty!! Other lava tubes that people suggested that don't require a tour are Thurston Lava Tube and Kaumana Caves.
Mauna Kea Beach – This beach! Please do yourself a favour and experience this beach. You do need to pay for parking, but my-oh-my, the sand, the waves, and the sunset…it's just something to take in!
Mauna Lani Beach Club – This beach is most easily accessible if you are staying at a location that gives you a pass to it, but if that's the case, it's a perfect spot for kids to play in the sand, to do paddle board rentals (and more), and to snatch up a cabana or beach chair.
Hapuna Beach – This beach stretches forever and has beautiful sand. Again, you'll need to pay for parking at this location.
La'aola Beach Bay (AKA Magic Sands Beach) – We didn't get the chance to hit up this popular beach spot, but I heard it is great for snorkelling, so get out there and make some fishy-friends (just note it's a very rocky shoreline).
Punaluʻu Beach (Black Sand Beach) – Not only will you want to see this beach for the black sand, but it's also a great spot for seeing turtles up on the beach (just remember, it's against the law to touch, so give the turtles their space).
Puako Bay – Another spot I didn't get the chance to experience myself (yet), but I hear its a very quiet beach with lots of shade.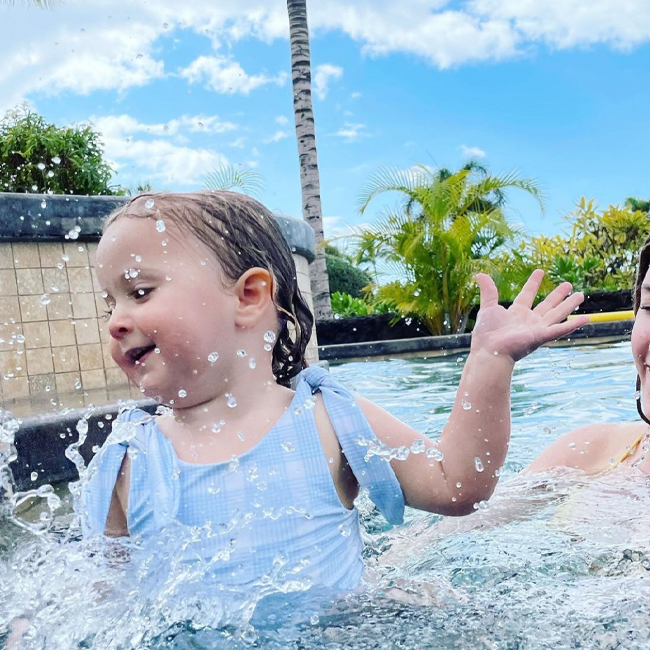 Get Cleaned Up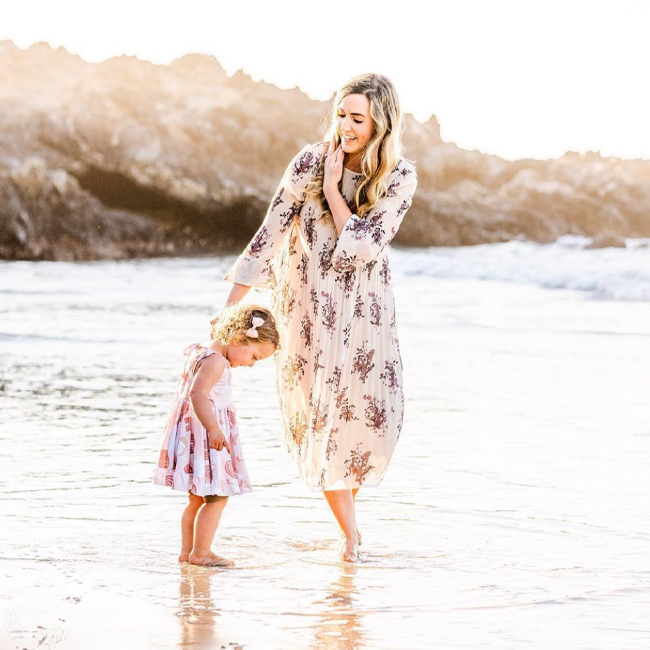 Hilo Day Trip
Mauna Kea State Recreation Area – This is a perfect pit-stop for the kids to play at the park and stretch their legs; for you to take a washroom break if needed, and to look up at the Mauna Kea Volcano.
Hilo Shops – I'm not much of a shopper, but we did hit up Basically Books and the kids all enjoyed that.
Get Some Food – We were told Makani's Magic Pineapple Shack was a must, and it didn't disappoint. We also hit up Mohala's Bayfront Fish & Chips next door, which seemed to be a local hotspot, so that's saying something, right?
Japanese Gardens & Beach – While in the area, head to Liliuokalani Park and Gardens, such a beautiful, calm, open vibe, and Coconut Island is the local beach right across the way. Then, hop back in the car for a hiking adventure…
Hike Akaka Falls Trail – This is a perfect "nature walk" hike to do with kids. Tack this adventure on to the end of your Hilo day trip. You do need to pay $10 for parking and $5 per hiker, which helps maintain the State Park. The diverse landscape gives you the beauty of the rainforest, and waterfall views. The hike is less than a kilometre, is mostly paved, and is open all year long. There is a time limit, but even with multiple kids, we could have done it twice in the allotted time. After the hike, make sure you stop off and get a coconut…
Get a Coconut at Mana's Aloha Farm – Absolutely the best coconut we had from sipping to eating. Make sure you pack cash!
Octopus Research Center – If we had another day, we would have checked this out! In the same area you can choose to learn about seahorses or get a hands on experience with some octopuses (yup, that's a word).
Pana'ewa Zoo & Gardens – If you have some extra time, this rainforest zoo has free admission and the whole place is taken care of by volunteers.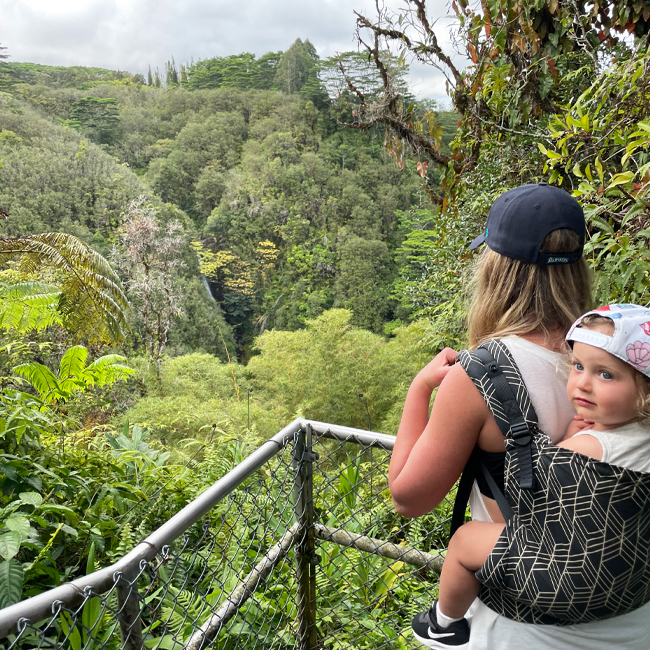 Now to the Food
Restaurants
For at Your Place
Costco – If you have access to a kitchen, it's nice to stock up at Costco. Costco is a complete gongshow, so make a grocery list and prepare yourself for a few hour endeavour!
Foodland – Pricier than Costco, but they deliver, so you can have your groceries waiting for you when you arrive, if you'd prefer!
Cool Treats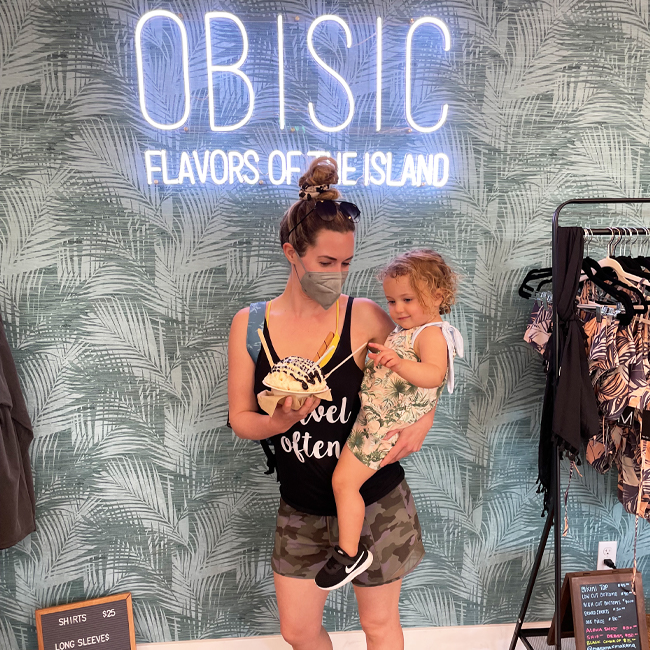 Non-Alcoholic Beverages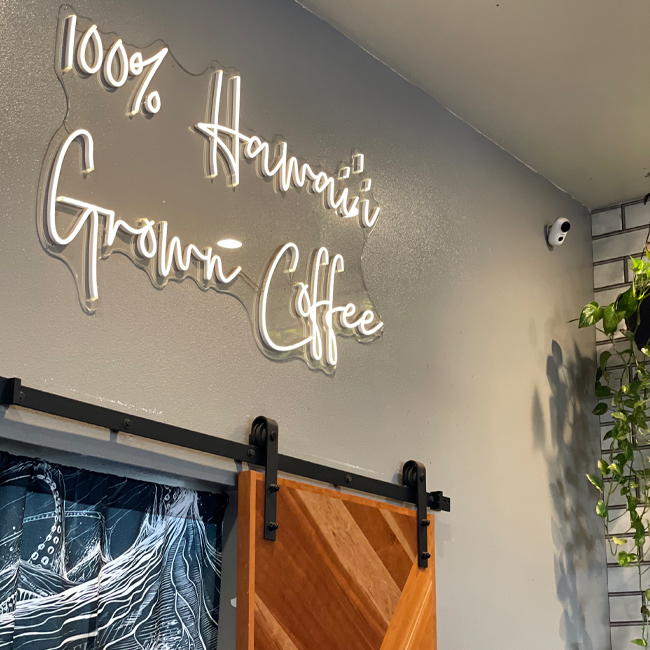 Very Chill Vibe
Lava Lava Beach Club – Go for the food, which is a perfect, easy family dining experience (you may need to get in the queue), go for the sunset, go to see turtles as you walk the beach (if you're as lucky as we were), and go to play the outdoor games!
Broke Da Mouth Grindz – Hawaiian staples with options for take out and delivery.
Da Poke Shack – If you like poke, here you go!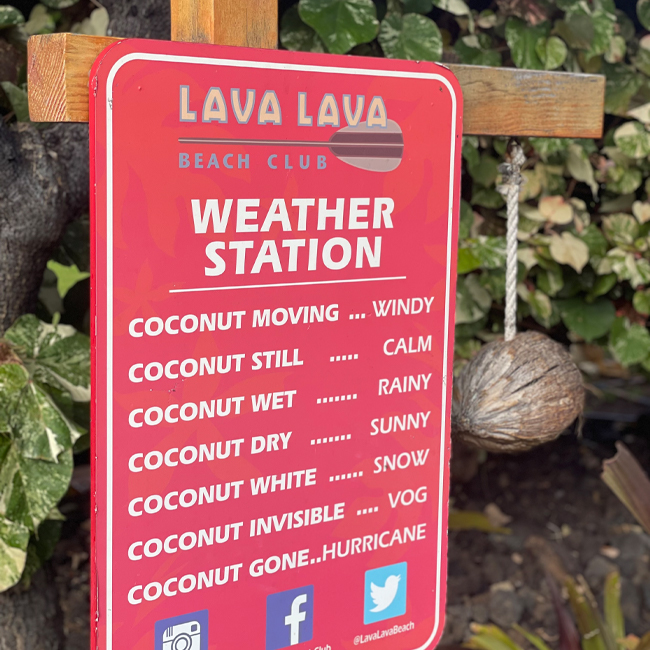 Fine Dining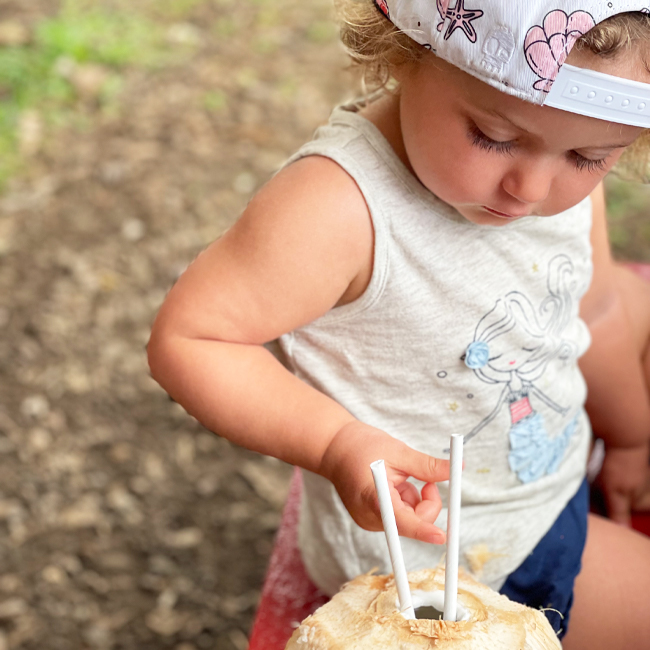 In Hilo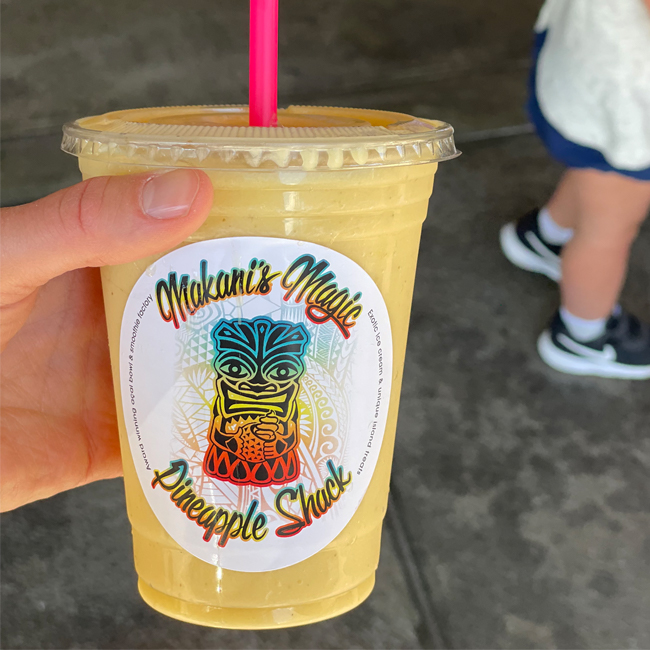 Aloha! Enjoy Magical Hawaii!