Hawaii is one of my favourite places ever! I'm not asking to live there, but if I could visit on the yearly, I'd be perfectly okay with that. My parents blessed me with many Hawaii trips growing up and I've done many as an adult since. I've only explored Oahu and Maui so far, so let's start with my favourite island to date – Maui!
My favourite locations on Maui, in order are: Wailea, Paia, Kehei, Lahaina. Kannapali & Kapalua tend to be very windy!
Activities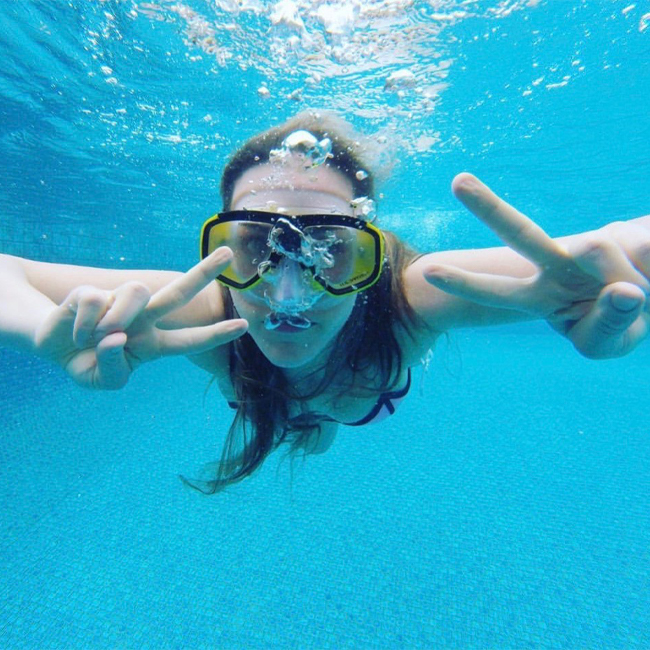 Get Dirty
Get Wet
Go to Makena Landing for snorkelling – usually nice and clear, and you often will find turtles to swim with there
Book Yuri (@myguyinmaui) for a private snorkel experience with sea scooters or book one of his tours. I recommend paying for the underwater photography and video…it is SO worth it!!
Ho'okipa Beach in Paia – all the turtles come up to rest on the beach there…the closer to sunset you go, the more turtles you will find. It's so cool! P.S. it's illegal to touch a turtle…I've been warned…
Big Beach…whether to hang out for the day, or just to walk along the beach and see the waves. You could also go to Little Beach to tan the parts of your body that don't normally see the light of day…
Book a paddle boarding lesson!!
Go whale watching with Blue Water Maui – if you have enough people to charter the boat, you can add in snorkelling and some easy lunch (I would say to give yourself about 3 hours)
Get Cleaned Up
Wailea Mall offers free ukulele lessons on Mondays and Fridays….you may be convinced to buy one after…
Get a coconut on the street…almost anywhere, but definitely en route to Makena from Wailea
Pineapple Winery – wine tasting and nice scenery!
Take in a Luau if you want – there is a great one by the Marriot in Wailea, and also a very authentic one in Lahaina
Now to the Food…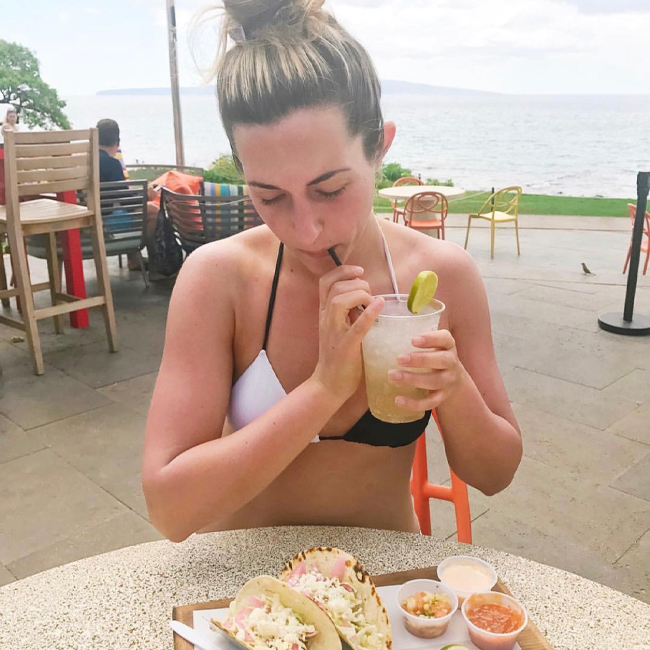 Restaurants
For at Your Place
Costco & Safeway: If you have access to a kitchen, it's nice to stock up (at least for breakfast and snacks) at Costco or Safeway. There are nice, natural food stores, but those would be your less expensive options. Hawaiian Moons in Kehei is a good option for a natural food store
Tacos
Non-Alcoholic Beverages
Chill Vibe
Fine Dining
I hope you get dirty, get wet, clean up, and enjoy all the food on the beautiful island of Maui!!