I feel like sun care can be daunting, especially as a parent wanting to do everything to protect their child. The thing is, the sun is good for us too. There are so many benefits to healthy sun exposure and getting outside. So, we don't want to avoid the sun. We want to have a healthy relationship with the sun. Of course, I am not a doctor, or a dermatologist, so I am just sharing my own studies, experimenting, and experiences with this, and then hopefully it inspires you to dig deeper into falling in love with the sun, in a healthy way.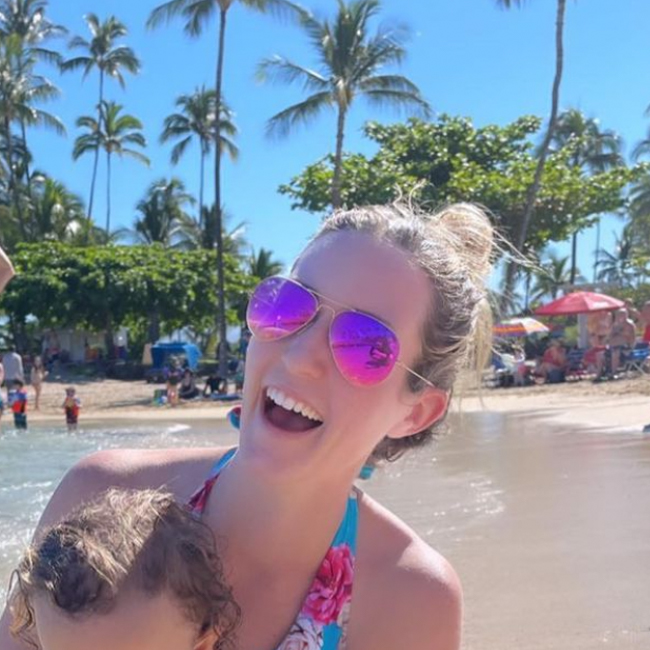 Deciding When To Use Sunscreen:
I grew up with the "put on sunscreen, even on cloudy days" mindset. What I've found, is that not all cloudy days are created equal, when it comes to UV exposure, that is. One week I went from cloudy days in Seattle, Washington where the UV was 0, to cloudy days in Dallas, Texas, where the UV was 5. So, what I like to do is check the UV. Once it hits 3, I start to look into sun protection, especially if I'm going to be in the sun for over 20 minutes with my skin type. That is also what the Government of Canada recommends: "When the UV index is 3 or higher, wear protective clothing, sunglasses, and sunscreen, even when it's cloudy." dminder is my favourite app for checking the UV in my location! Please keep in mind that even though I'm saying we don't always wear sunscreen, I am by no means talking about baking in the sun all day; I am making a very informed choice. Also, please talk to your own health care providers, do your research, and decide what you are comfortable with. Dr. Laura Koniver has great information and studies on this. However, if you think this is all crazy talk, no worries, skip on ahead and I'll tell you what my favourite sunscreens are! The sun does have positive benefits (in small doses) that I want to have some healthy exposure to, and sunscreen does have some negative effects, so I want to limit putting on sunscreen everyday, multiple times a day, if I can. You do need to ask yourself too, if you are "putting on sunscreen every day," are you also reapplying it every 2 hours (or whatever your bottle recommends) to continue its efficiency?
What To Do Instead of Sunscreen:
There are some things you can do instead of using intense amounts of sunscreen.
Avoid Peak Hours: This is always a top tip from health care providers, but honestly, harder said than done in my world, and I'm sure yours too. Peak hours is somewhere between 10am-4pm depending on where you are. So, easy enough if you're in the office, or your child is napping after lunch, but not super easy if you're out adventuring!
Get Some Shade: Depending what you're doing, you can add an umbrella on the beach, wear a hat, or hunker down under a tree!
Wear UV Protection: Instead of sunscreen, you can layer up with UV-Protective clothing. This is one of my favourite things to do for my daughter and how I avoided putting sunscreen on her for the first year of her life, even with all our hiking. I would put her in full merino wool base layers, which not only keep you cool in the summer, but have a natural SPF 50 advantage, and then I would use a UV hat on her that covered the back of her neck and had a wide brim for the front of her face
Then, decide when it's time to whip out the sunscreen!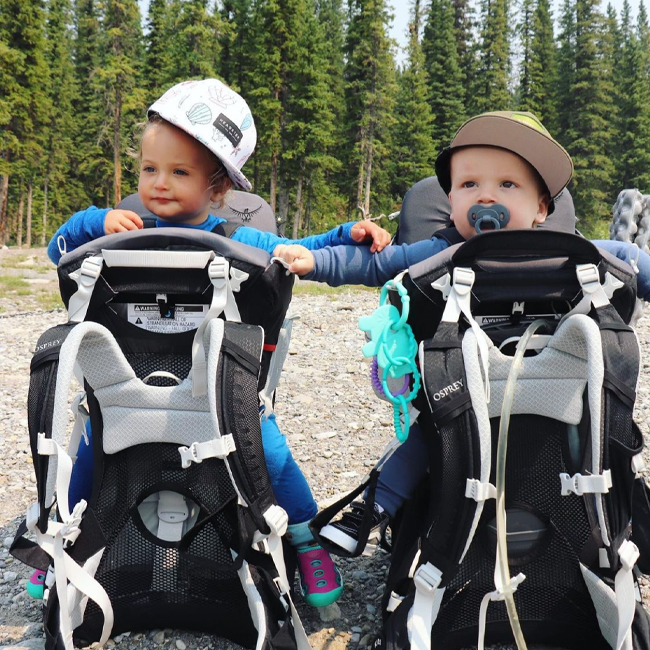 What To Look for in a Natural Sunscreen:
I also grew up buying whatever sunscreen was on the shelf. Thank you, Shoppers Drug Mart discount [I worked there for 12+ years]. But now I know better. Unfortunately whatever is on the shelf isn't always the best for our health. I now heavily avoid chemical sunscreens. I look for a mineral sunscreen that uses (non-nano) zinc oxide, and/or titanium dioxide, with broad spectrum coverage. These are some of the things I look to avoid in my sunscreen (get ready for a lot of big words!):
Avoid:
Oxybenzone
Octinoxate
Octocylene
Octisalate
Methylisothiazolinone
Avobenzone
Homosalate
Retinyl/retinal palmitate, retinol, retinoid, or retinoid acid
Synthetic fragrance (and all phthalates)
Parabéns (ethylparaben, methylparaben, and propylparaben, to name a few)
Colorants (usually words with a number or an & sign)
Words ending with -eth or starting with PEG or Polysorbate
My Favourite Sunscreens:
Okay, I am going to break all your Canadian hearts, but my absolute favourite sunscreen for cleanliness and easy application is Babo Botanicals. I'm hoping at some point it is available in Canada. But for all you Americans, this one is a winner! [Afterword: Canadians, you can order off iHerb.ca!]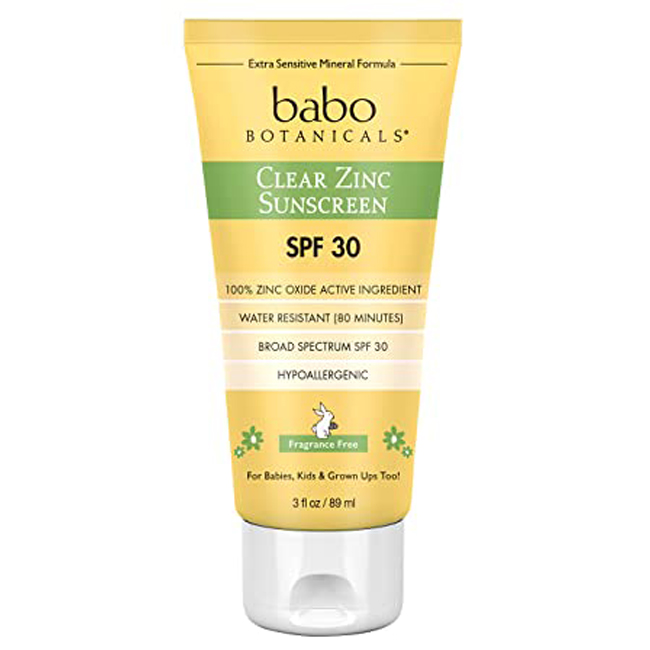 My next favourite that I used on my daughter when she was very young (and myself), and still do for that matter, is Pipette. Luckily you can find this in Canada and the States! You will find two ingredients on the label that do contain numbers, but the EWG deem these ingredients as very safe (worth mentioning after all my talk of what to avoid above)! Pipette only has one type of sunscreen and it is SPF 50 (you want to be using between SPF 30-50). It's pretty lovely, and easy to rub in.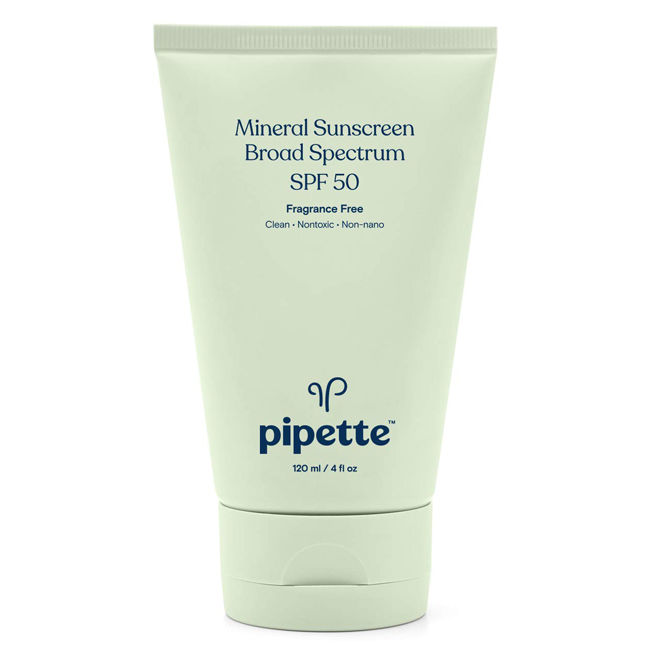 When I can't get my hands on either of those, I recommend ThinkBaby or ThinkSport. I do have to say these ones are not as easy to rub in, and for that reason, I don't love them as much as the above two. But, they are very clean and they are easy to find in stores, so it's a good one to grab in a pinch.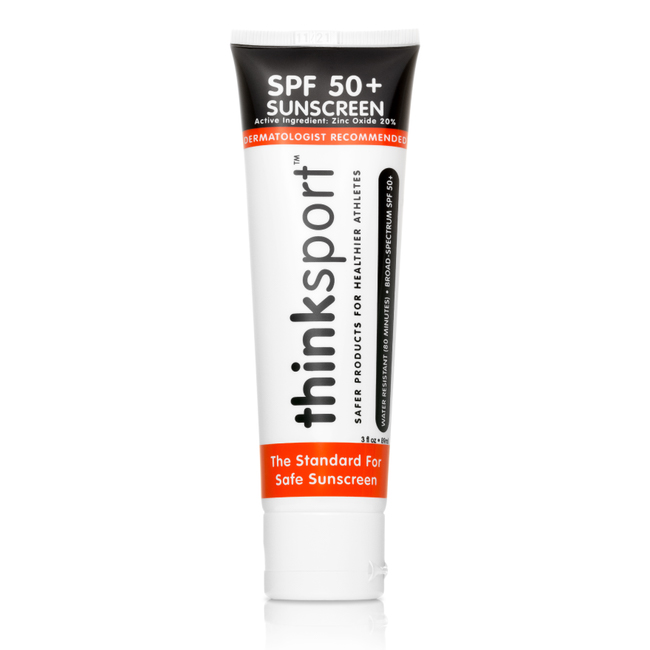 One thing that I sometimes find to be a challenge is application of face sunscreen when I already have makeup on. For that, I've tried some powdered sunscreens, and soon will be trying Derma E, for it's clean ingredients. Hopefully this one will be the winner!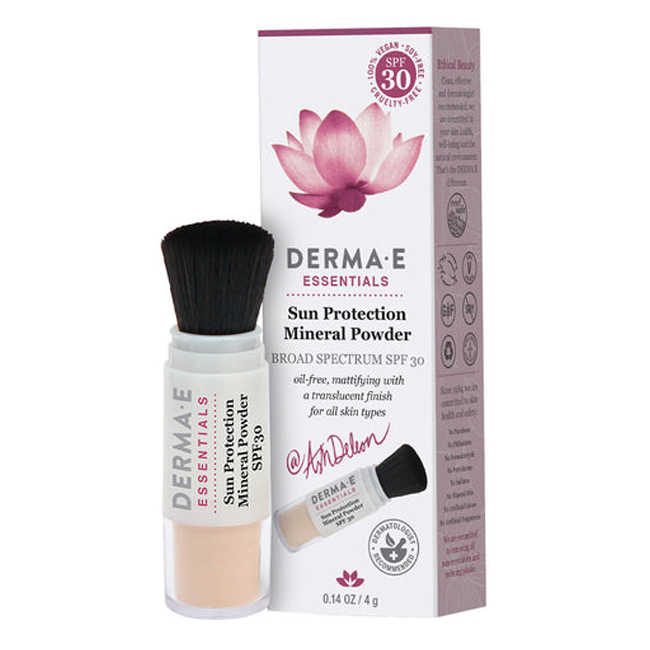 Some other brands that you may want to consider, but I have not tried their sunscreen myself are: California Baby, Earth Mama (I love this brand for many things pregnancy and postpartum), Raw Elements, Badger, Beauty by Earth, Beautycounter (I have tried their face sunscreen and enjoyed it), Blue Lizard, and Butterbean Organics.
Enjoy the sun, safely, y'all!