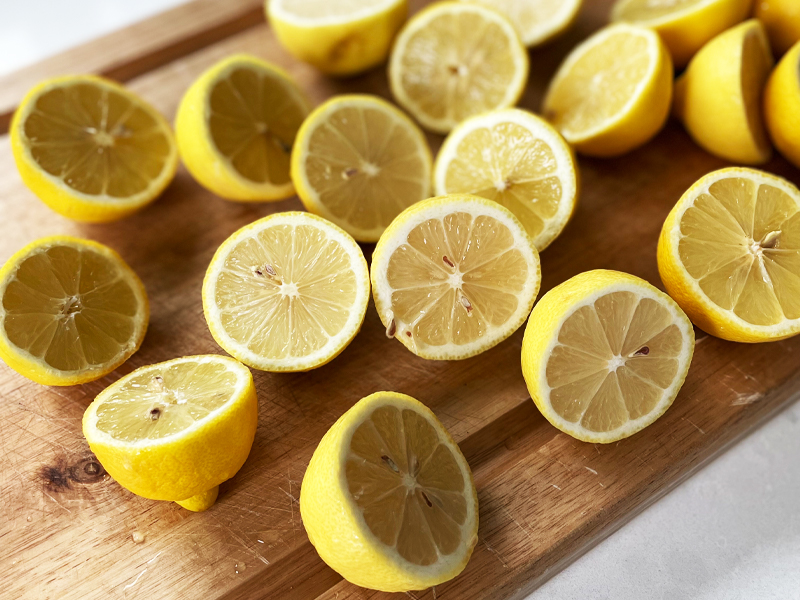 Sometimes you just crave lemonade! Especially during those hot summer days. Not only do I like to avoid an excess of refined sugar, but I for sure want to limit it for my kids. So, creating a homemade lemonade without refined sugar was an easy challenge to take on. And easy it is – only a few simple ingredients and it lasts perfectly in the fridge!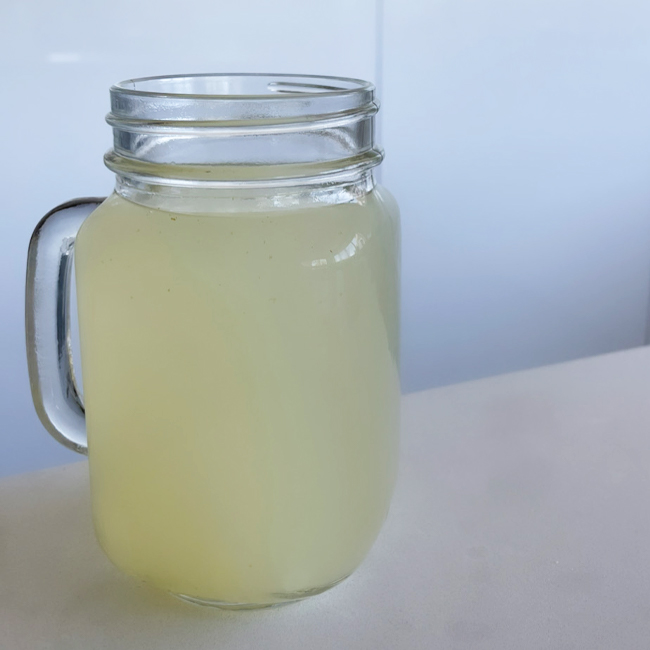 No Refined Sugar Lemonade
Ingredients
8 cups water
1/2 cup (raw) honey
10 lemons
Ice
Directions
Wash 10 lemons and cut in half. Using a citrus press, squeeze all that delicious juice out into a jug of your choice!
Add water and honey to lemon juice and stir to combine.
Add as much ice as you would like, and sip away! [If I'm not serving the whole jug right away, I prefer to not add ice, and add it to glasses later, as not to water it down].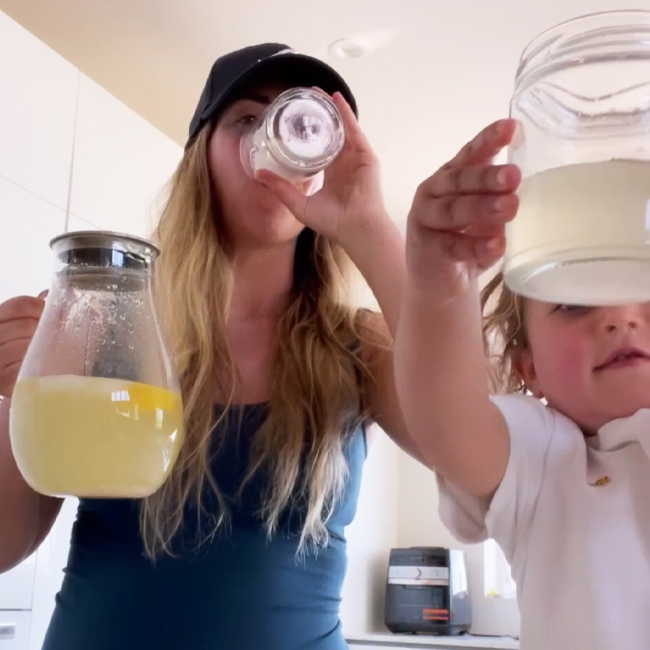 Happy Sipping!