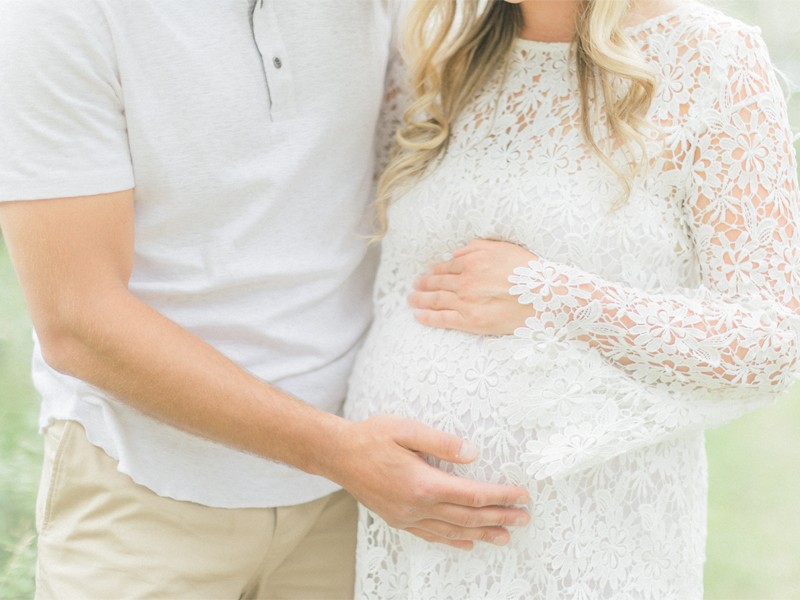 It really is a journey, isn't it? You prepare to conceive, then you prepare for pregnancy and birth, and then you prepare for the actual baby that comes earth-side that you get the gift of going through life with. When I've talked about preparing or even talked about books I've read, people will say, "you can't prepare," and although anyone is more than welcome to have that belief, it's not one I share. Yes, not every expectation, or what you imagine will come true. Yes, you may have experiences that you never thought imaginable, and therefore couldn't prepare for. But, there is lots you can prepare for. Preparation for me means visualizing my plan A, while still being open to plan B, C, and D…to calm myself and leave myself available to experience the best possible outcome of time that I could hope for, which is the same reason I block schedule.
Let's start with pregnancy. And remember, I am not a doctor, or midwife, or nutritionist, or any of the things. I am sharing what I have chosen to do with my pregnancy. Please take everything with a grain of salt, do your own research, listen to your mama gut, and talk to your own care providers.
How is This Pregnancy Different?
Simply put, this pregnancy just seems to be more of everything. First trimester brought on more sickness. All trimesters brought on more tiredness. And third trimester brought on more back pain. Absolutely none of these symptoms are followed with a complaint, because I am so honoured and grateful that I get to bring a new life into this world! All of those "mores" could be brought about by the fact that I have a toddler to run after, or they could simply just be a different pregnancy, or maybe a few extra years on my life. The really positive thing is that this time around I know things that help with my sickness (eating what my body will allow, getting outside, having ginger and peppermint, and baths!), I know what helps with my tiredness (rest!), and I know what helps with my back pain (belly bands and chiro, as well as massage and acupuncture, even though some of those were less available to me this time around from a time standpoint). I've also been much more calm in pregnancy this time around, because I feel even more informed. Even though I felt very informed in my last pregnancy, I spent a lot of time focusing on avoiding toxins and planning a home birth, so now with that knowledge already engrained in me, I can spend more time focusing on nutrition and postpartum as a mom of two!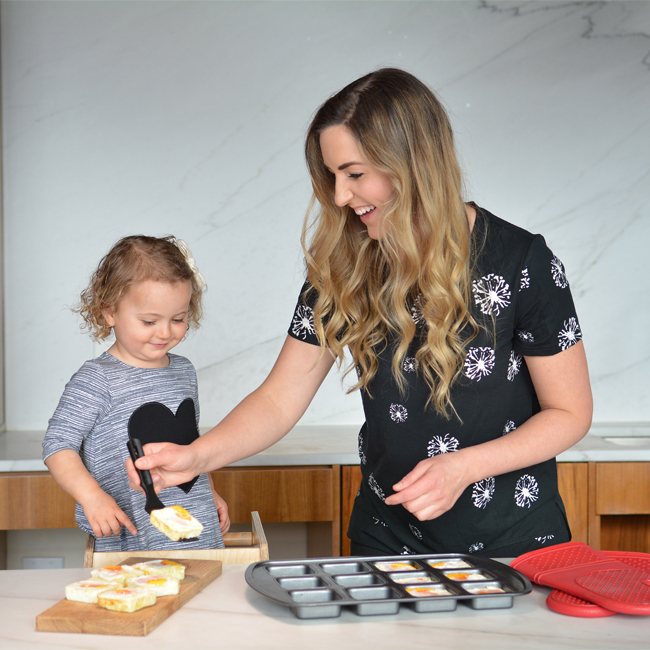 Pregnancy Nutrition
Although I am not a nutritionist, I could go on and on about the nutritionists I love. Two are Lily Nichols and Katie from Wild + Well. Lily says that most prenatal nutrition advice is outdated, and I couldn't agree more. In my last pregnancy, and especially coming off of a pregnancy loss, I just wanted to "do everything right," so the best way to calm my nerves was to follow every single "don't" – "don't eat sushi," "don't eat raw honey," etc. This time around, I realize that a lot of the "don't"s are, as Lily says, outdated, or are limiting. The risks of many of these "don't"s are much smaller than the risk of getting listeria from lettuce, let's say, and the benefits for baby's development are immeasurable. I'm not going to tell you what to do or not do, what to eat or not eat, I'll leave that up to the experts, but I'll just share that my energy and perspective put into nutrition this time around has changed immensely. My midwife has also been a wonderful source to discuss these things with, so I hope your care providers' perspectives resonate with you! [Taking note that I have often asked the same question to multiple different care providers, and get a different answer from every one…that's where mama gut comes in].
Stuff for Baby
When it comes to the second time around, or third, or fourth, there is much less you need. Not that you really need that much to begin with. I always joke that all you need for a newborn is a carrier and your boobs. That being said, you also need some sort of diapers, car seat, etc. But, you get my point – less is more!! And because you have all of that from the first time around, I feel like there is even less you need for your next baby. This time around, all that is on my list to buy is an additional bassinet for the main level of my house (since with baby #1, I was able to lie her on a blanket, and now I'll have a toddler getting all up in baby's business), and another travel car seat. That's where I'm at right now, at least…hopefully I don't put my foot in my mouth.
If you're interested, everything I shared from My Chosen Products for Baby (Small Items) and My Chosen Products for Baby (Big Items) and My Chosen Products for Mom (Pregnancy and Postpartum) were all well-loved. I can't think of anything we bought that we didn't use, other than the crib minimally, because bedsharing life! But, something we loved that I may have not shared before was the BabyBjorn Bouncer we got as a gift – we've since shared it through many babies and will continue to pass it back and forth – it helped me get many showers in and meals cooked at times I wasn't wearing baby!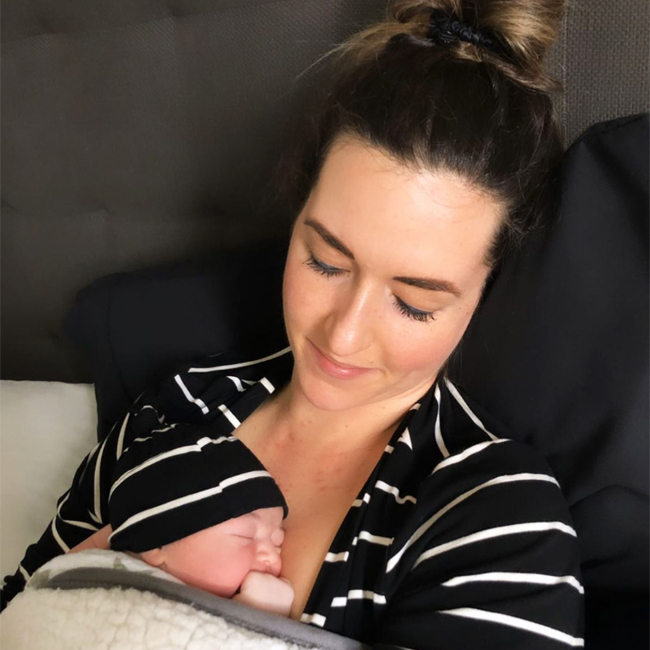 Relationships
I thought this was such a nice question – how am I preparing relationships differently with this baby? The biggest change will be for my daughter to no longer have my undivided attention. And since I attachment parent, and often solo parent with my husband travelling for work, she really is used to having all of me, almost all of the time! So, preparing for that just means a lot of talking about baby with her, reading books about baby with her, and being prepared to allow her to feel all the feels, while still trying to set aside some one-on-one time for her post-baby. I will also put a bubble around us the last couple weeks leading up to baby #2's birth, so I can savour that time before she officially becomes a big sister. Preparing my marital relationship means we've talked a lot about what baby #2 will look like in terms of time together, and sharing our time parenting. Of course, we can't know exactly how it will play out, but we can be prepared with expectations that there will be a period of time when we don't have alone time, don't have date nights outside the house without kids (again, just our choice…totally up to you what you do!), and where we may have more of a "divide and conquer" mentality!
Postpartum Expectations
I do hope that I have the same beautiful postpartum I had last time. However, last time, because I felt so good, I didn't give my body time to relax. This time, I have learned so much more about "the fourth trimester" and postpartum-life in general, that I realize giving your body a true recovery from pregnancy and birth will have long-term better outcomes. So, I'm going to try my best to give myself a lie-in period, where I stay close to home, cuddle up with my kiddos, and simply recover. Because we had our first baby at the height of the pandemic in New York (away from family), we did not have any outside support from family or friends or babysitters. We did not have any in-home care, or options to order food in. You've all been through it, so you know the drill. And while I learned things from that pandemic that I want to keep this time around, this time I would like to set up more support (support of my choosing). A 2-week "quarantine" sounds pretty good to me in order to have time to learn my new baby! I will definitely be loading up my freezer for postpartum again, but will be giving myself more of a break from work to get acquainted with our new routine and make the transition as smooth as possible for my oldest!!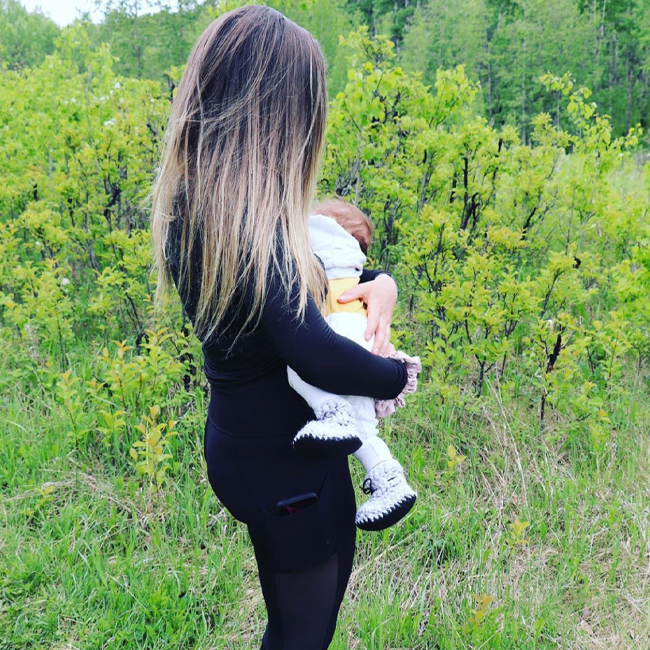 Some Other Questions You Asked That I Want to Cover
Why did you do less ultrasounds this pregnancy?
When I was pregnant with C, I still wanted to limit ultrasounds, for purposes of radiation and not knowing the long-term impacts of multiple exposures. I only had three ultrasounds with her. That being said, one ultrasound left us being told that our baby could likely have Trisomy 18, which isn't compatible with life. Thankfully, that proved to not be the case, but the added stress that put on my pregnancy, therefore leading me to send cortisol (the stress hormone) to my developing baby, was not worth it. Since then, I've done a deep dive into ultrasounds and have found many cases of this, where there are "false positives," and I've also seen the opposite, where multiple ultrasounds don't show extreme diagnoses, even with the baby's heart and kidneys, that you would imagine would be found. I am by no means anti-ultrasound, as I see the purpose, but I am definitely team "minimal dose" of ultrasounds. With this pregnancy, I did end up having one ultrasound, and had a wonderful experience. I think for future pregnancies, I will do the same and limit it to possibly only one. My midwife is very on board with this, and we talked through all the pros and cons of doing none, or doing one, etc. That's something everyone needs to decide for themselves!
How did you know you were ready for baby #2?
I was ready for baby number 2 right away…I would have happily birthed baby number 2 forty weeks after I had C! So, I'm not sure how to help anyone else answer this question for themselves. I think you need to dive into you and your partner's hearts and ask where you are / what you're hoping in terms of your parenting, your relationship, your careers, your finances, etc., while also maybe having the mindset that sometimes there is no perfect time, or no perfectly planned time, and the universe will decide for you!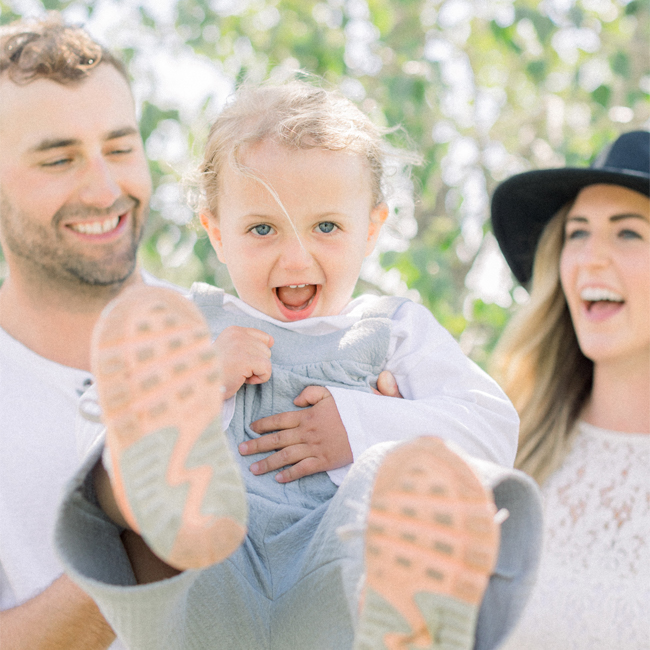 Is there anything you won't do again parenting-wise?
There isn't anything huge I can think of, other than that this time around I have even more confidence in saying "this is what's best for our family" when it comes to every decision we make, and trying my best to not have any guilt around how others feel about that.
Who is your doula? Is your midwife in Seattle?
Our midwife is in Seattle, and I'm so happy to have found such a wonderful midwife. We absolutely loved our midwife team on Long Island, and were ready to do many more births with them, so finding someone else who fits perfectly into our team is such a gift. My doula will be my sister-in-law again (my brother's wife), and if you heard my birth story last time, you know she had to leave the day before I gave birth, and couldn't be flexible on that, because of needing to get back into Canada with the pandemic. This time around, she will be bringing her 5-year-old. Last time, she brought her 6-month-old at the time. Her 5-year-old is one of C's best friends, so we are all really hoping they will be able to attend the birth (as timing is really a guess)!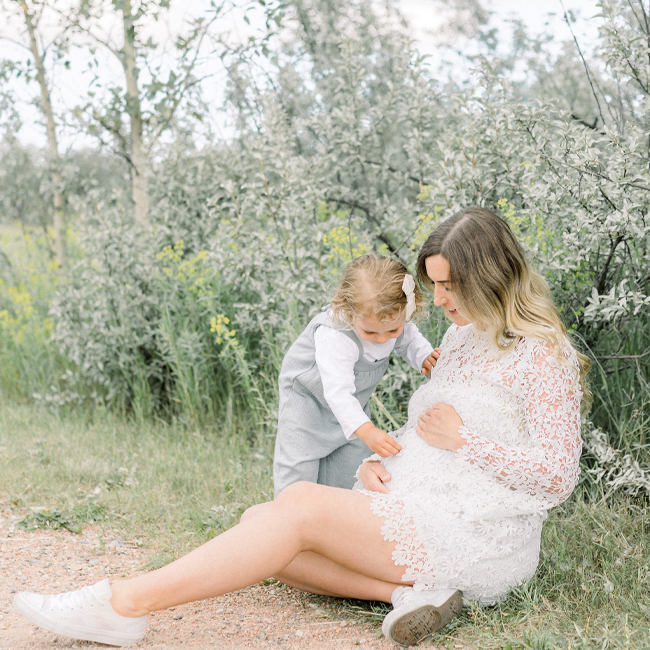 Bring on Baby #2
It's super interesting this time around, because I've shared so much with this blog-world! Before baby #1, I didn't share about my home birth until after, and there are many things I kept to myself (until after), or even until now! One thing I changed up this time is not sharing my "guess date" (due date), because with C joining us 9 days post-guess date, I felt the energy surrounding me was so much questioning. This time, I felt it would be easier on my mindset to leave that as a mystery for y'all. So all I've said is baby #2 will be joining us earth side at the end of October 2022, and I cannot wait for it!!!
Thank you for joining along as we grow our family!