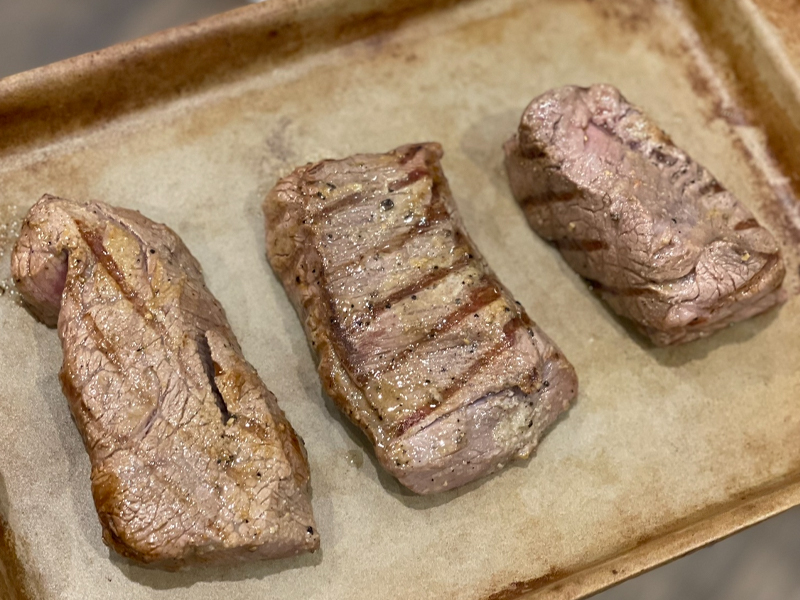 I confess – I've never BBQed. So, if my husband wasn't home to make steak, I always used the grill pan (or now the Pampered Chef Air Fryer). But then my husband pointed out that some (most) of the best steak restaurants are using the stove and the oven to make steak anyways, and so he taught me the way. Huge props to my husband for being the meat master in our house, so this one is all him! Now, this is how I make my steak!!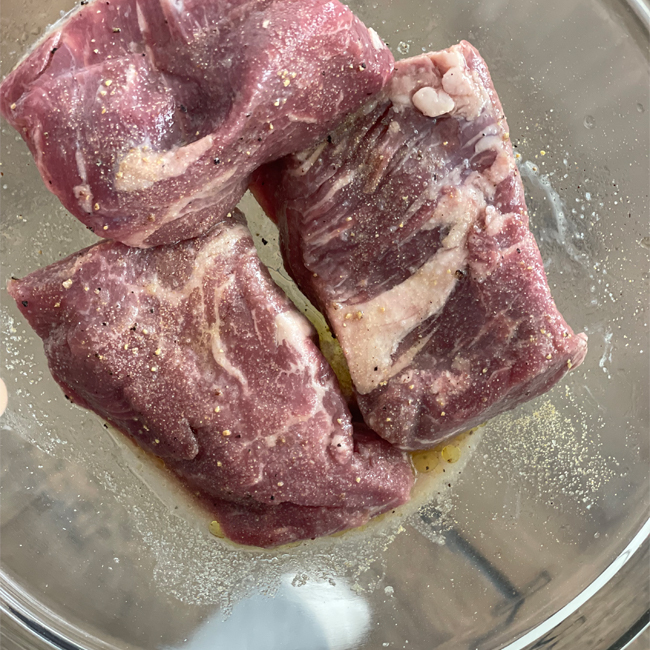 Marinate steak the day before in olive oil, lemon, garlic, salt, and pepper.
Take steak out of the fridge 45 minutes before cooking to bring to room temperature.
Preheat oven to 450 degrees Fahrenheit.
Heat a grill pan (or any pan) until it's very hot. Turn the fan on!
Sear both sides of the steak for 1 minute each, and then the edges of the steak for 20 seconds each.
Place steak on a baking sheet and cook in the oven at 450 degrees Fahrenheit for 8-10 minutes a side. [Feel free to use a meat thermometer if you'd like to find your sweet spot].
Take out of oven, and let sit for about 10 minutes (ideally covered, to soak in all the juicy goodness)!
Some people like the reverse sear!! So oven first, sear second. Test out both and see what's for you!
Happy Meat Eating!