I've always tried to be aware of my environmental footprint and I've continually become more and more natural – eliminating toxins from my family's life. On top of that, age has also made me more cognicant of quality over quantity, and finding joy in the minimal. All that being said, it's about time that I started to put that energy into choosing clothing that is good for everyone! Once having kids, my consumption of clothing increased, and I really tried to put an emphasis on buying local. With that, I started to learn more about the clothing industry. And wow, do I have so much more to learn. All that we need to know isn't always easily visible, which I find to be the case with many industries – unfortunately the consumer really has to dig to find out what is in their beauty products, their cleaning products, and even their food, but it seems to require even more digging in the clothing industry. I am so grateful to Lisa, the owner of Gentle & Joyful, who has not only opened me up to a whole other world, and helped dress my kiddos in so much cuteness, but has also offered up so much of her time to help inform us all. Get ready to go down the sustainable clothing rabbit hole!!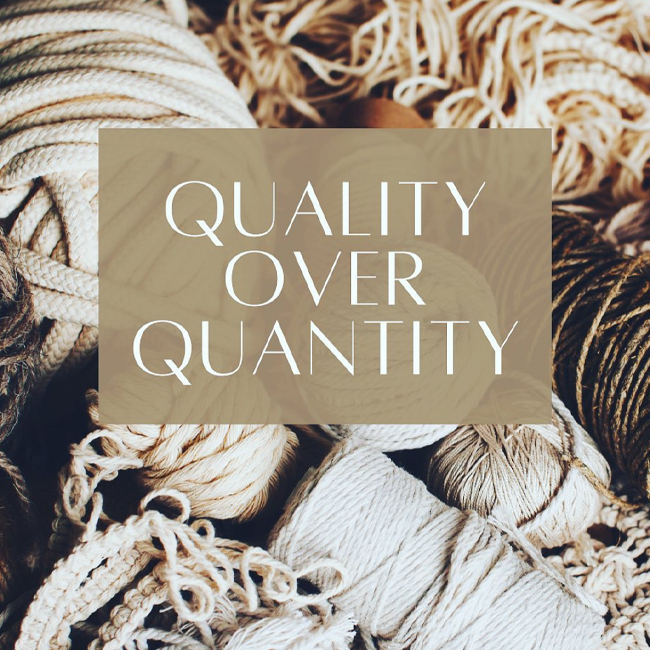 Let's start with a little about you!! Please tell us about you, your family, what brought on your passion for sustainable fashion, and your business.
I am a Canadian, Peruvian mom, wife, and banker who recently just had our third child. With my first, I splurged on some pricey items that just fell short on quality. I was gifted Pima Cotton items by family and wondered why we did not have any Canadian kid brands using it. It is a cotton that is grown in Peru without the use of pesticides or irrigation. Both my kids also have issues with eczema and Pima is one of the highest quality fabrics in the world. It is hypoallergenic and very gentle, especially on newborn skin.
I wanted to bring something different here to Canada and find that most Canadians are unaware of what Pima cotton is. While I was on maternity leave, in the midst of Covid, and trying to work through postpartum depression, my little company was born [Gentle & Joyful], with the support and encouragement from close friends and my husband. Has it been challenging? Heck yes. Have there been tears? Also yes! But, I am passionate about this great fabric and providing quality items made ethically that are good for our skin and the planet.
I too am passionate about that, and I'm so grateful you've made a wonderful product available. Where is the best place for people to start when it comes to sustainable fashion, and why is sustainability so important?
There is a wealth of information out there. I think people have to understand that this is more than a lifestyle choice. The fashion industry accounts for 10-20% of greenhouse gas emissions, which is more than shipping and international airfreights combined. The reason is a lot of brands rely on the use of byproducts of crude oils and gases (think Lycra, Polyester, etc.). On top of that the actual process of producing and packaging clothing adds up to 1/5 of plastic produced each year. The demand for fast fashion has increased exponentially with the world producing double what it did in 2000, while the population has only grown 27% (2000-2020). It is an industry fuelled by generations of consumers who are inundated with messaging, ads, trends, influencer closet overhauls, etc. that contribute to this overconsumption culture. One of the easiest and cost free ways to begin your sustainability journey is to do some light reading and dig into where your everyday purchases are being produced and sourced from. There are some great sites to check out as well, such as, Fast Rev, and specifically their transparency index of large brands.
A big struggle for people when it comes to sustainable fashion is the price tag that comes with it – what are your thoughts on how to make it accessible for more people/families?
It is more expensive to shop and support companies that are doing the right thing, such as paying fair wages, using premium fabrics, being transparent about their sourcing and reducing their environmental impact. There is no way to lower these costs at the moment, but I think if you can choose a few items that you know will be used by siblings, family, and friends, that makes it worthwhile. Think a good hoodie, a good winter coat, etc. Quality handmedowns are a great way to be sustainable without having to make a purchase at all. I am also a big fan of patching up holes when possible. Facebook Marketplace is also great for finding secondhand items, sometimes new, and clothing and equipment swaps are also a great way to reduce purchases.
I notice the quality difference when I purchase from a big box store and then 2 weeks later the runners I bought look months old, or the pants I bought my son have seams coming out everywhere, and in the end, the $30 runners end up costing me $100, because I need 2-3 pairs. In this case, my cost per wear is much lower if I invest in a quality good.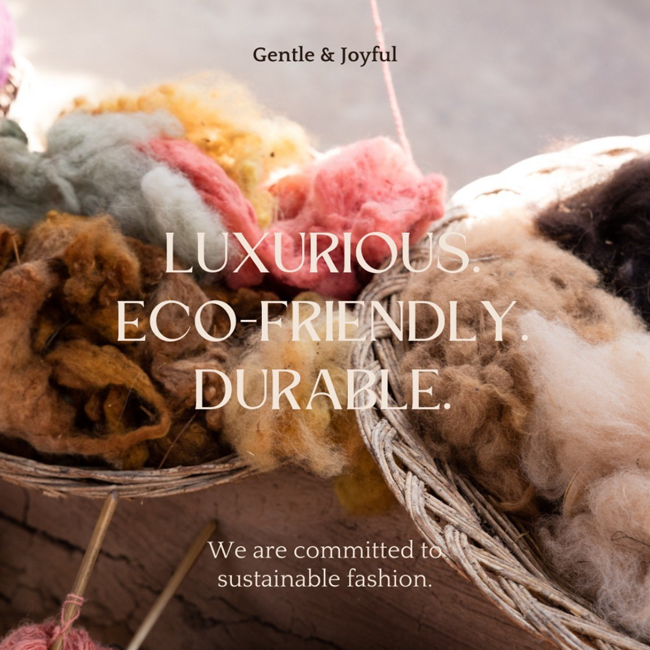 That's so true! The upfront cost is more, but the payoff is plentiful. How do people know what they are buying? The fashion industry isn't always super transparent.
The term sustainable fashion is being used a lot more nowadays and because of this, some brands are just throwing it out there for marketing purposes, but as you said, provide little to no detail. If I am shopping online, I always start with the "About Us" or " Our Story" page. If there is either little or no information, that is a red flag. "Made ethically," but with no detail or location given usually means somewhere in China. Being made in China is not bad in itself, but many fast fashion brands, as well as luxury brands, have their production in Asia to increase their profit margins by paying their workers peanuts, and turning a blind eye to environmental regulations to keep prices low. Additionally, Asia doesn't have stringent laws against using toxic dyes that other developed countries do.
Next, I check the materials, unless they are upcycled, vintage, or secondhand. I stick to renewable and natural fabrics like Linean, organic cotton, etc. A lot of brands use Bamboo, which sounds great, but in actuality a lot of chemicals are used to turn bamboo into thread. I am always surprised to check out some well known brands and actually look at their composition tag to find out it will be maybe 10-20 cotton or organic cotton and then 80% polyester.
It requires a bit of effort and patience to learn all the sustainable lingo and standards for different commodities. There are some informative and credible sites that vet the brands that they carry, such as:
Vertemode
Consider Beyond
Ethical Consumer
The more you learn! Wow, thank you for sharing that. Is there a baseline price people can expect to see from an ethical, non-luxury brand?
Ethically-made apparel has to be priced based on the fact they are using high quality, natural and ethically-made materials, ensuring people along the supply chain are paid a fair and living wage, while keeping the business afloat. This is not going to be fast fashion prices. I think people need to focus more on shifting from buying large quantities of fast fashion pieces to buying smaller quantities from brands that are doing good for the makers and our planet.
Perfect message! What is the best sustainable way to pass on clothes no longer needed? It sounds like some companies take donated clothes and put them in the landfill.
This is true. Many large companies promise to "recycle" your old clothing and then they end up in a landfill. Amazon is also notorious for discarding returned items even if they are brand new in their original packaging. The best way to to pass on unwanted or unused goods is to share with family and friends. Whether it is a bike your child has outgrown or those office suits you may no longer need. Calgary has a great organization called Dress for Success that takes gently-used workwear for women looking to get back into the workforce.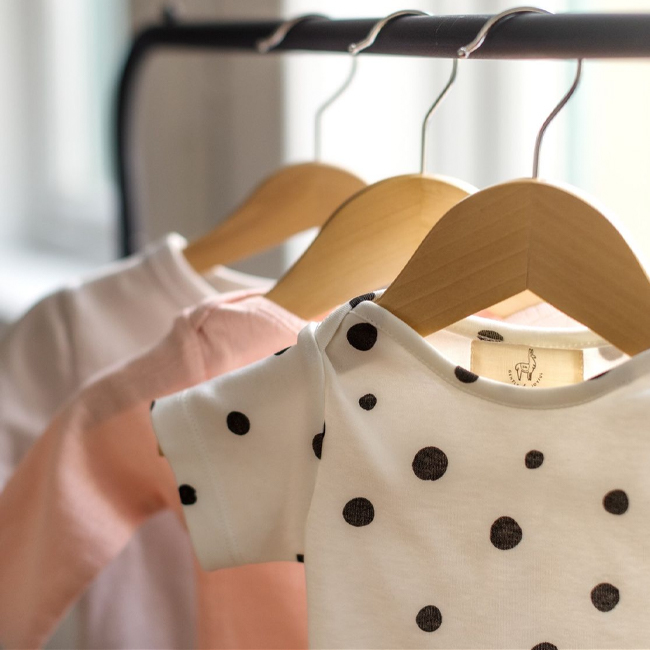 What's the best way to manage returns for the same reason as above? Lots of companies take returns and simply throw them away, as you mentioned, because it's cheaper than getting them ready for resale.
Well the easiest way is to stop making purchases with the idea that you can always return it. When an item has the "Costco" return policy, we as consumers scoop it up like it's free . We should treat all purchases like there is no return policy. I realize this is a huge selling point for a lot of people, but the environmental impact is startling. According to a report, very few experts have been able to quantify the waste generated in regions like Europe, the Middle East, and Africa, but the numbers in the U.S. are sobering: in 2020 alone, an estimated 2.6 million tonnes of returns ended up in landfills, according to a report from Optoro. The process of shipping returned items led to 16 million metric tonnes of carbon dioxide (CO2) emissions that year; That's equivalent to the emissions generated by powering two million homes for a year. When possible, I shop online only when I know how that particular brand fits, so I can avoid the return process entirely.
I think that message will be very eye-opening to many! I'd love to jump to chatting about Gentle & Joyful – Your company is amazing! I love dressing Collins in it (and now Deacon) – it's adorable, cozy, washes well, and as we've been discussing, is better for the planet, humans, and all the good things!! I'd love you to talk more about what your company does to focus on all of these areas.
Thank you Lauren – so grateful for your support.
As I mentioned before, Pima Cotton is the silkiest fabric and is grown without the use of irrigation. Normally a simple cotton T-shirt uses 1,982 gallons of water. By consuming products that require less water usage, you indirectly help prevent soil degradation and improve the quality of the soil. In addition, Pima is all hand picked so there is no machinery that produces carbon emissions. In terms of manufacturing, I work with two smaller female-owned manufactures who were actually introduced by family who live locally. All employees are paid a living wage and no mandatory overtime, all holidays are observed, and family time is very much supported in Peru. For this reason, it would be impossible to produce a shirt and sell it here in North America priced as a fast fashion price.
In terms of packaging, I use compostable mailers and some of our older hang tags were made from recycled seed paper that contain actual plantable seeds. I scoop up deadstock when I can – the fabric that is leftover from larger orders, I try and make use of. Since I am half Peruvian, it's very important to me that I support initiatives in Peru that are dear to me. We donate to The Alma Foundation, which provides educational resources to children in remote Indigenous communities in Peru and Bolivia.
Beautiful! In addition, do you have other suggestions for wonderful companies to support? Along with Canadian companies? Companies that carry extended sizes? And any companies we should fully stir clear of?
I am a huge supporter of smaller brands that are transparent and better yet, Canadian. There are a ton of really great companies out there. Some of the ones that I have personally tried or gifted are:
Lost in Layers – Size-inclusive fashion for men and women
Modern Sunday
Ana+Zac – uses Pima Cotton in all their adult apparel based out of Halifax 
Nudkik – Toronto-based kidswear
Fairechild– Sustainable waterproof water wear for kids, based out of Montreal   
Poppy Barley – Womens and Mens shoes in an array of sizes, based out of Edmonton and is a Corp B Certified company
Cabane –  ethically-sourced and made kidswear
Londre – Vancouver-based, sustainable women's swimwear 
Patagonia Worn Wear – Recycled and refurbished Patagonia pieces
Nudie Jeans – Canadian and offers unlimited patching and repairs

Goodonyou.eco is a great site to see brand ratings. I was disappointed in the Free People brand, which surprised me.
There are a lot of brands I stay away from simply because I don't like my kids in polyester clothing. I won't name them here, but for larger brands I stay away from Shein. I have purchased Zara Kids stuff, but it honestly just starts unravelling after I wash them – a zipper will come off or a hole will appear almost immediately.
Thank you for doing so much of the legwork for us! Is there anything else you wanted to mention today?
I think as Moms, Dads, Aunts, etc., we are all just trying to do what is best for our kids and our planet. I feel better about my purchases when I have done a bit of research and know the people behind the brand and that they share the same values as I do.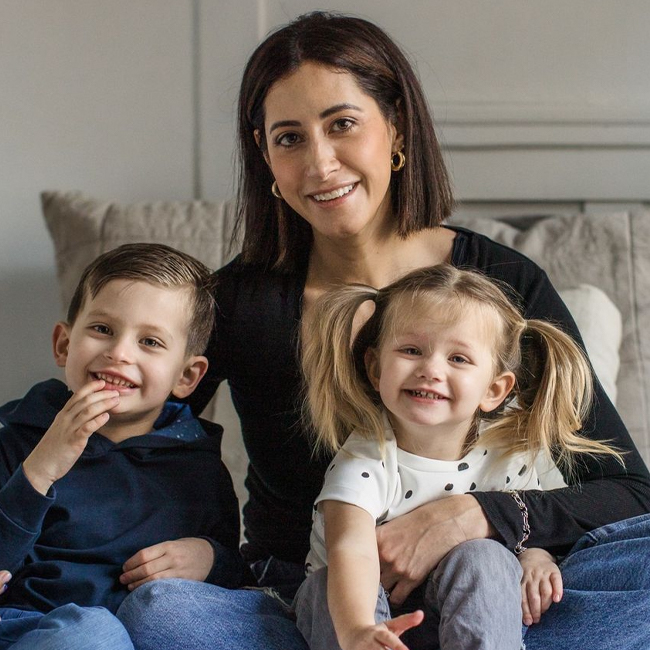 Where can people find you to learn more and support you?
Since we just welcomed a new baby, I have been somewhat MIA since the December holiday market frenzy, but I will be at Peak to Prairie, which is a fantastic female-run market that has a variety of amazing small shops. I am also online at Gentle & Joyful. We are also in a few stores on Vancouver Island!
Please use the discount code Lauren15 for 15% off your purchase for anyone you wish to share this with.
Thank you for that gift, and all you're doing, AND for sharing all your knowledge today!