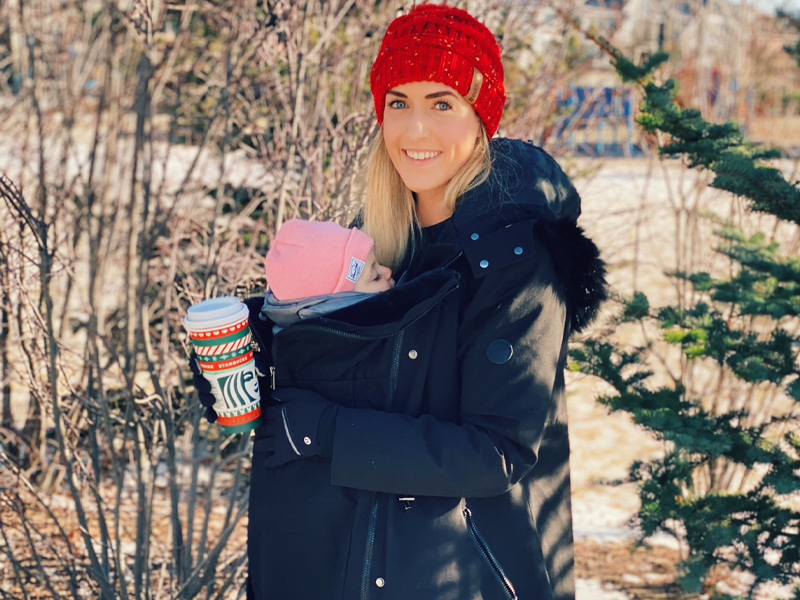 Babywearing is life! Is it because it's good for baby's development, comfort, and connection with you? Is it because you can get around and do so much "hands free"? Is it because there's magic to contact napping? Or is it because you can pretty much go anywhere while babywearing? It's all of it!! Being blessed to wear my two kiddos daily for the last 3 and a half years, has offered me the opportunity to try out many carriers – that I've owned, borrowed, or tried from others. I have pretty strong feelings about the ones that are right for us, and I don't think I'll need to buy another carrier again.
Wraps
Wraps are wonderful, especially for those early months. They are super lightweight, easy to toss in a bag, and also perfect for keeping you and baby cooler in hot temperatures. I make use of wraps a lot during the newborn months and my favourite is by far Solly Baby – it doesn't lose it's shape, but is still the perfect amount of stretchy, plus is cozy and beautiful!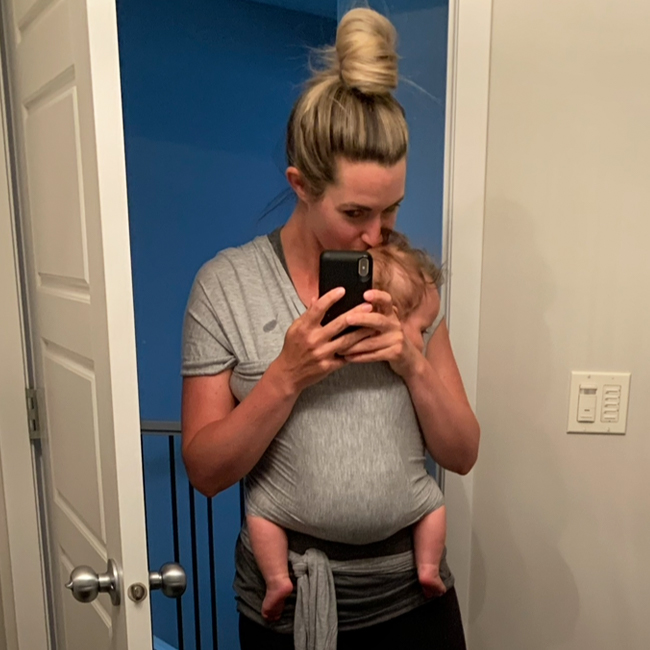 Water Wraps
Having a mesh wrap has been so key for us! Not only for vacations, but also for allowing me to take both of my kids to the pool solo. I can be hands-free with my older kid, while having baby snug in the wrap enjoying the water. And then, easily pop baby out when they are ready to do some swimming on their own (or nursing both in and out of it). Beachfront Baby is what we've used for this.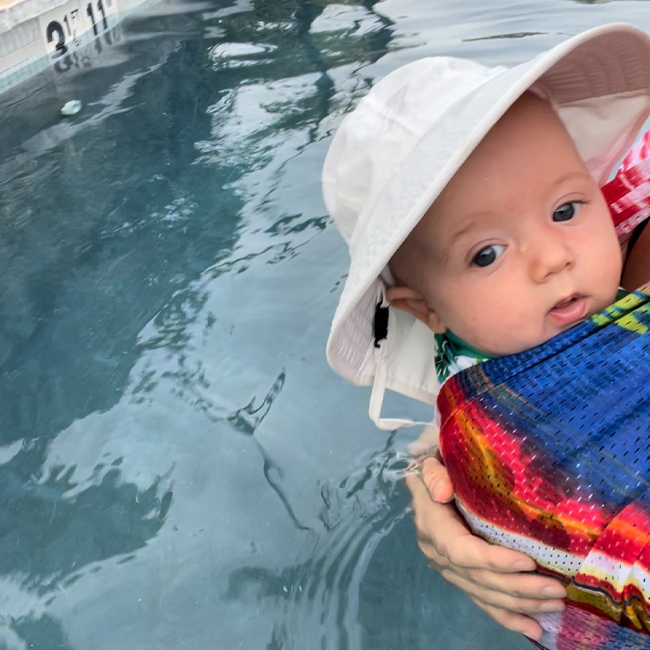 Soft-Structured Carriers
Okay, this is the big one!! For me, soft-structured carriers are all about function. Sure, they can be part of the outfit, but function trumps all! I have tried a bajillion, and have my top two for you. I won't ever wear my kids forward-facing for various reasons, but I'm all about wearing them on the front and back-carrying as well.
Tula
Tula is fannnnntastic! The Free to Grow is the ultimate for me. It is good for such a range of weight and height that you can use it forever, and for multiple kids. You can adjust so many portions of it, including where it sits under the backs of baby's knees to keep them in that healthy M-position. It is beyond easy to get on and adjust all by yourself, and you can switch from kid on front to kid on back in a matter of seconds. It's comfy, has many different styles, and it's just a win in my mind. Also, it's easy to pack up, especially once you've warn it in as much as I have, and it's great for around the house, or out on a hike! I also recommend the Toddler one if you do wear your older kiddos a lot, mostly for the added padded under the knees for the older kiddos, and the extra fabric and weight limit. If you choose to go Tula, feel free to use LAURENEB5 for a discount.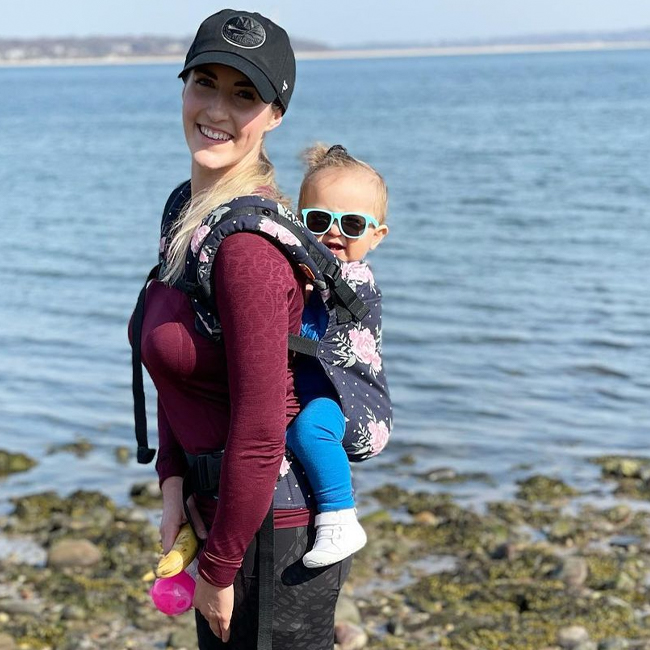 Wildbird
If you're looking for pretty factor, Wildbird has that, and it's about a third to a tenth of the price of Artipoppe! It also is criss-cross on your back, when you are wearing baby on your front, so that is big for some people if they want to feel like they have a bit more back support. It also has more padding on the waist strap, and neck support for your kiddo. These are all big pluses! In comparison to the Tula, it is a bit more bulky, takes a bit more time to put on, and isn't as convenient to switch to the back-carry. That being said, if you're going to have anything other than Tula, I'm team Wildbird. I should add, they are a beautiful company that cares about sustainability!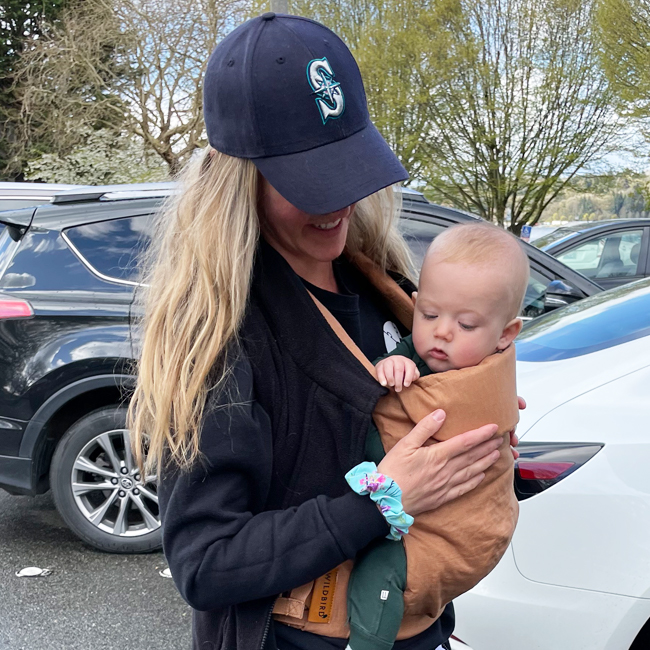 Hiking Carriers
I get asked about Hiking Carriers/Packs all the time. My oldest didn't last long in her hiking pack, because as soon as she could walk she was ready for trekking poles and hiking boots on the trail! So, I'm excited to get more use out of my pack with my next little one now that he's old enough to be in there (since he's over 6 months and has strong neck strength!). We love our Osprey Poco for that. Osprey Poco Plus gives you a bit more room for packing extra hiking gear.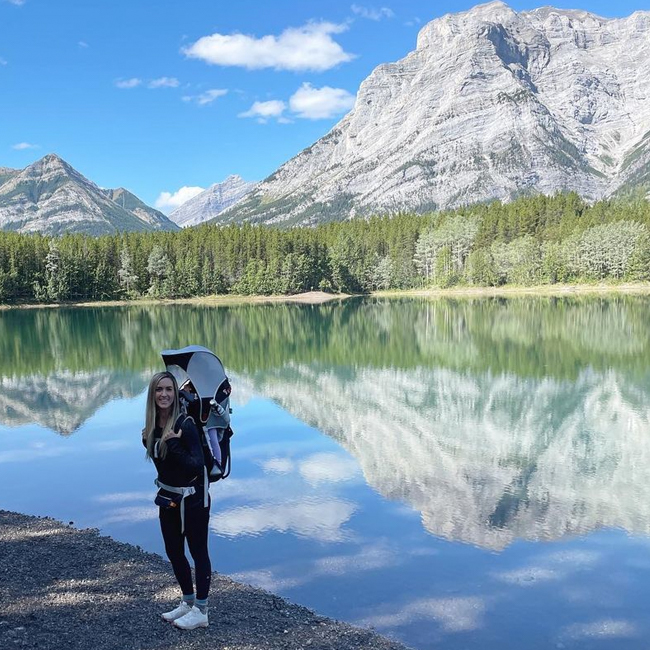 Happy Cuddling, y'all!