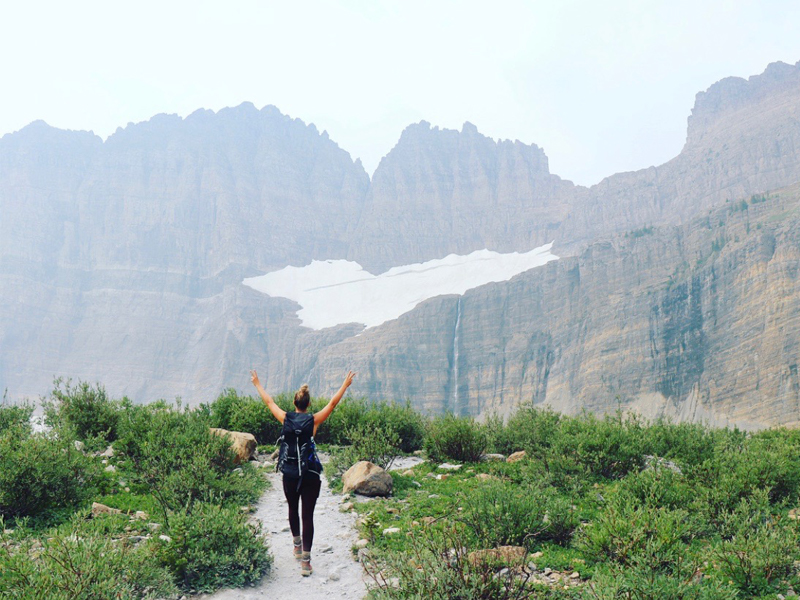 Oh, Montana! We had no idea what we were getting into when we planned this trip in the summer of 2018. Although we did our research, and creeped the Instagram location tags, we were not prepared for what we were going to see. Glacier National Park – we thought it would be like Banff. We ignorantly packed some cute outfits for nice dinners out, and didn't prepare our families for being completely out of service the whole weekend. Glacier National Park is NOT Banff, so be prepared.
That being said, we had the weekend of a lifetime. In Glacier National Park, you have three options (and only from June to August most years) – you can rent out a camp site, you can stay in cabins where you have a bed with no bathroom (take note), or you can stay at a hotel (which is most definitely haunted). You will not have service, and will only have access to very sketchy wi-fi that works almost never, so let your family know where you are. There are limited restaurants, so pack snacks. And don't even bother packing a dress…who knew?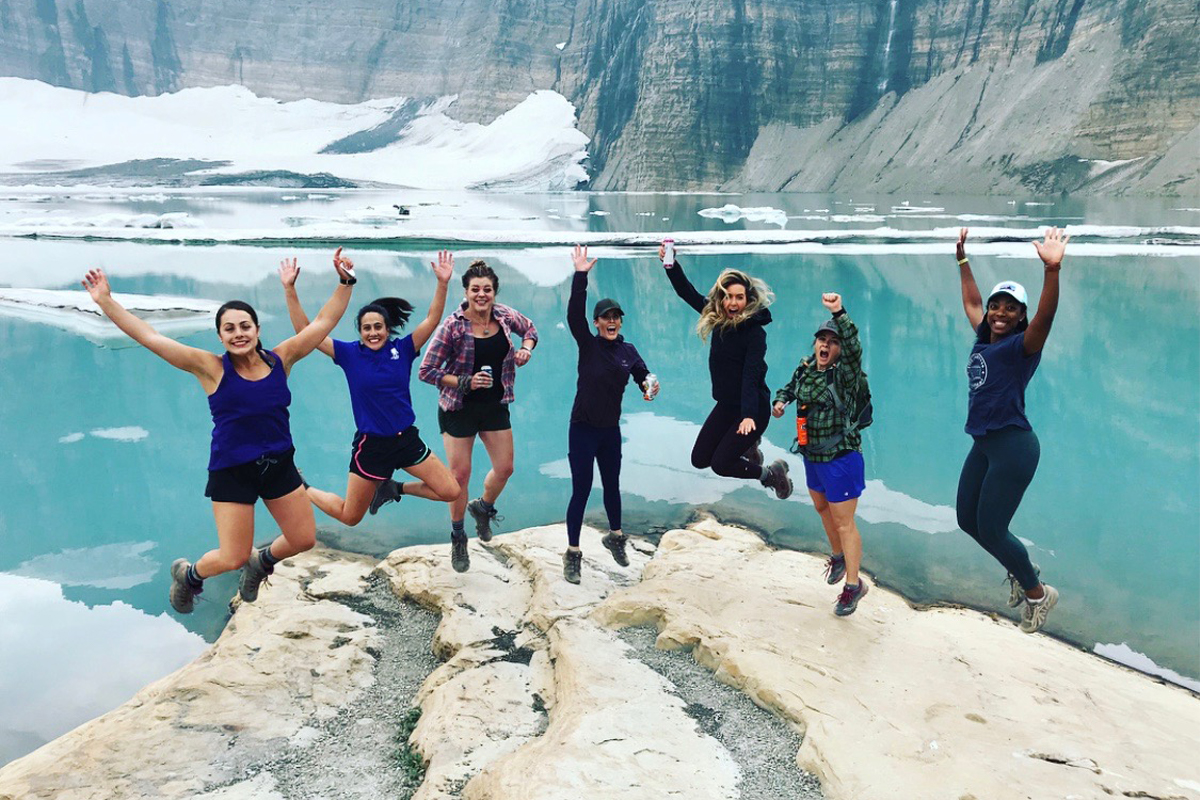 We planned on hiking Iceberg Lake Trail Head, but found out upon arrival that it was closed due to nearly 10 Grizzly Bear encounters. So, change of plans, we decided to take on Grinnell Glacier Trail. Sometimes things not going as planned bring the best memories!
Grinnell Glacier Trail is absolutely gorgeous and of moderate-level. Although it will take you 6-7 hours (15.6km out and back), it is not crazy challenging in terms of intense incline or rough areas. The view is beautiful the entire way. We did encounter two grizzly bears – August is when all the berries are out, and therefore, all the bears are out. If you go earlier in the season, there is a chance that you won't be able to make it all the way to the Glacier, because the snow and ice will still be heavy on the mountain. So, weigh your options, my friends.
Montana, thanks for the memories!