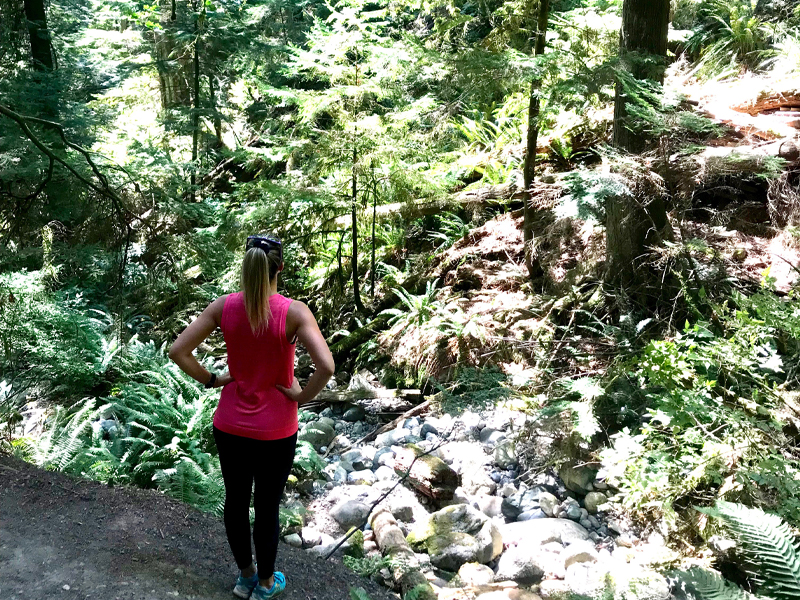 I am no expert on Vancouver hikes, but last summer, I went to visit my friend, and she was lovely enough to plan some short adventures for us. One of them was the kind of adventure where you can stroll along chit-chatting and enjoying the view, and the other is where you push yourself and say, "okay, we will talk again at the top!"
The Quarry Rock Trail is a busy hike, so it is best to go during the week, if possible. It's a gorgeous stroll with the most breath-taking view of the water at the top. And bonus, you're close to Honey Doughnuts when you get back down!! You can expect an easy 3.7km out and back hike, and as another plus, it's accessible all year long.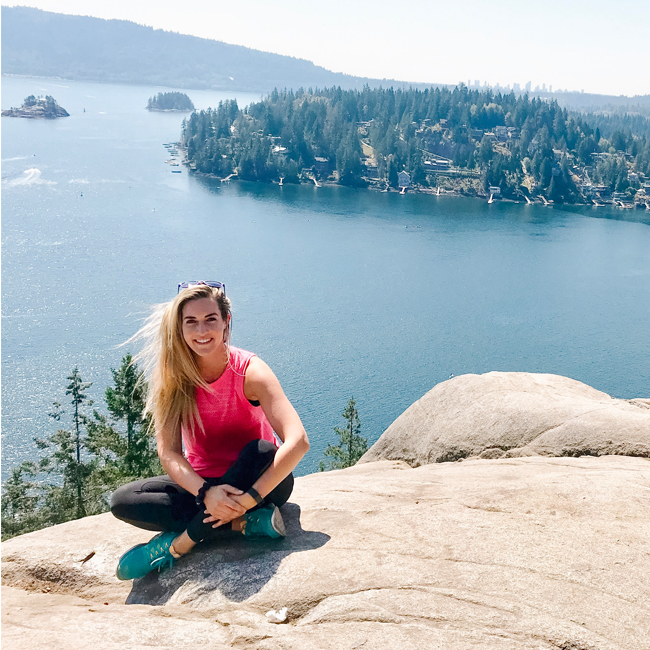 Now, the Grouse Grind Trail!! This one deserves all the exclamation marks!!! Since doing this, I've learned how epic it really is! I've since heard that many people have this Grind on their bucket list. Only after, did I learn that people challenge themselves to break record times. We weren't in a rush to the top, but still completed the Grind in about an hour. So, it seems like this could take you anywhere from 30-minutes to 2 hours…don't quote me on this time! PACK WATER!! I can't ever say that enough. And, take note that when you're at the top, you are not allowed to hike back down, so bring your credit card or cash, as you need to pay for the gondola down. You are going to crush incline on this hike, as it's basically like climbing stairs the entire way up! Grouse Grind is rated as hard and is 3.5km from the base to the top. It's best to do April to September, and best not to do when wet. What's lovely is you'll get quite a bit of shade, as you're surrounded by gorgeous trees!
If you want a non-hike activity to do, I suggest renting bikes at Spokes Bicycle Rental and biking the Sea-Wall!
Enjoy Beautiful British Columbia!