Okay, here I am giving away all my gift-giving ideas! If you didn't know this already, I love themes, so in various years, I've tried to theme it up, mostly for my entertainment.
25 Days of Christmas
Jordan loved this one, because he received a gift for all 25 days of December! Before December started, I bought 25 gifts, wrapped them up and put a number on each one…1 for December 1st, 2 for December 2nd, etc. The gifts started small and got bigger as the month went on. There were many days of "stocking stuffer" type gifts, because otherwise this would have been an expensive and challenging endeavour. Save whatever you choose to be the "best gift" for last!
Ideas from my 25 days of Christmas:
Scratch and Win Lottery Tickets
Gum/Chocolate
Wine/Whiskey
Boxers/Socks
Books
Gift Cards (iTunes, restaurants)
Tie/Suit Accessories
"I Owe You" Coupons
Guitar picks/Capo/Guitar Accessories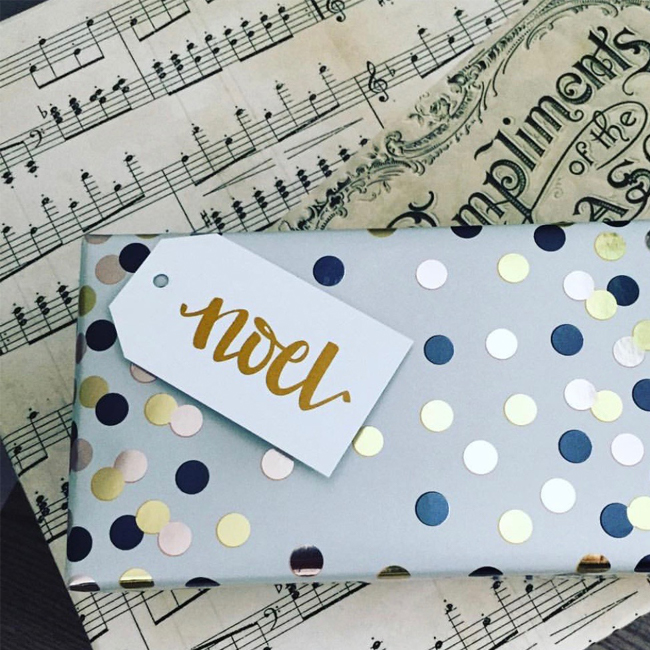 The Five Senses of Christmas
Another year, I gifted Jordan five gifts under the tree, each one to do with one of the senses. I wrapped them up and wrote "Sight," "Smell," etc. on them! You can get creative with each sense and do something that works well for your spouse!
Ideas from my Five Senses of Christmas:
Sight: Blue Light Glasses/Virtual Reality Glasses
Hearing: iTunes Gift Card/Concert Tickets
Smell: Cologne/Body Wash/Essential Oils
Touch: Clothing/Blanket
Taste: Candy/Wine/Restaurant Gift Certificate
Quality Time
The majority of the time, I like to do a gift that gives us quality time together, whether it's tickets to a show, concert tickets, comedy club passes, or anything else you can dream up. One time, Jordan gave me a hand made coupon for 10 Uncomplaining Walks – unfortunately, I didn't cash them in before they expired…
Sentimental/Custom
It's always nice to get a little mushy, and anything custom does that! Whether it's a framed photo, a book of all the reasons you love them, Jones bottles with your own label on them, or something like this custom sports jacket I had made (see pic below), it's pretty darn special!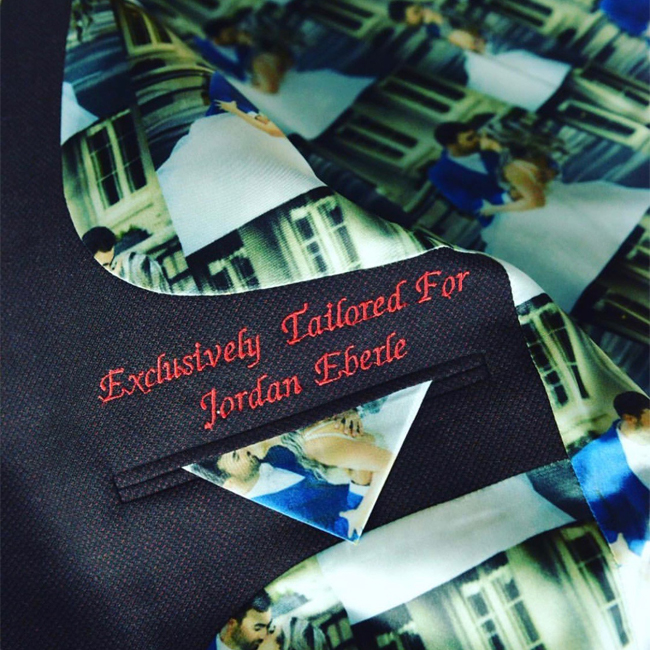 Gifts
And lastly, a fun little tip, any time Jordan (or any of my peeps, for that matter), mention something they would just love to have, I save it in the notes section of my phone – then when it comes time to get them something special, I can refer back!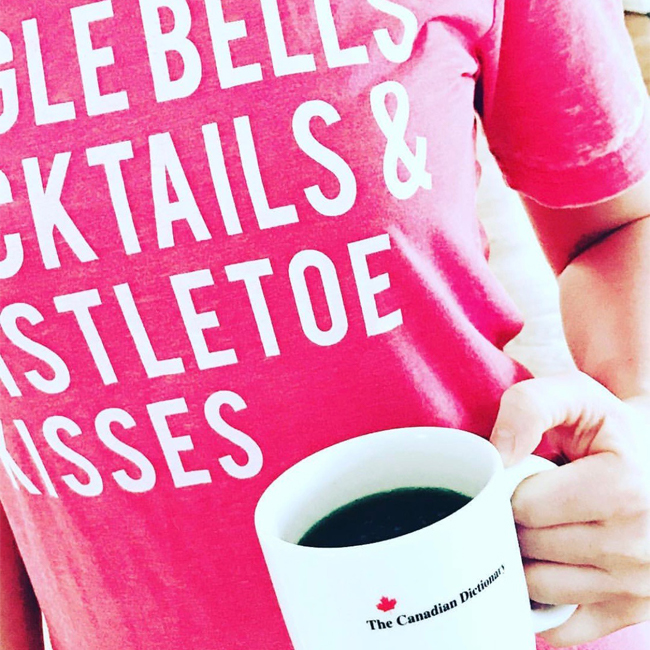 Merry Christmas! Happy Holidays! Hope you can find some joy in giving this year!