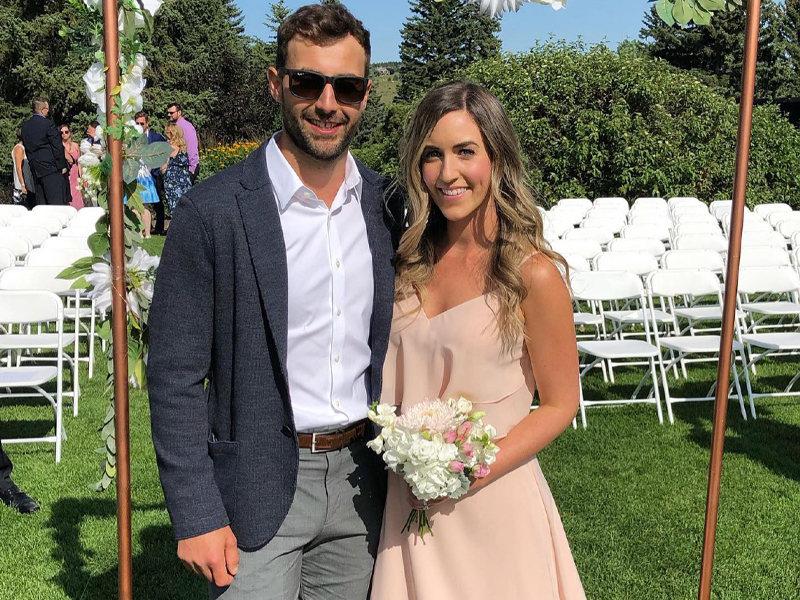 A few months back I started having a bit of fun with the planning of my date nights – I decided to create a theme – the alphabet. Each letter has helped guide me in generating some creative ideas. If you haven't read about what I did for A to D , check it out here. And if you're ready to hear about E to H, carry on!
A Reminder of How Alphabet Date Night Works:
We schedule in date night.
When it's my turn to plan, I figure out which letter of the alphabet I'm on. Date 1 starts with A, Date 2 Starts with B, etc.
I plan 1-3 activities that all start with that letter. It usually ends up being 2 activities – one that's physical and one that's food related.
We go enjoy the date!!
"E" Date Night
E was set to be our last date night for the summer in Calgary, and it also happened to fall perfectly on the time we had set aside to celebrate our Anniversary (better late than never). Normally for our Anniversary, we head to Banff, hike, and then crush some serious fondue, but we decided to switch it up slightly this year. We did Canmore instead, explored a new hike there and a new hotel/area, and then topped it off with dinner on the second floor of a restaurant that they literally referred to as "Elevated Fine Dining" (how fitting for E). E date night was Exercise & Explore Canmore & Elevated Fine Dining!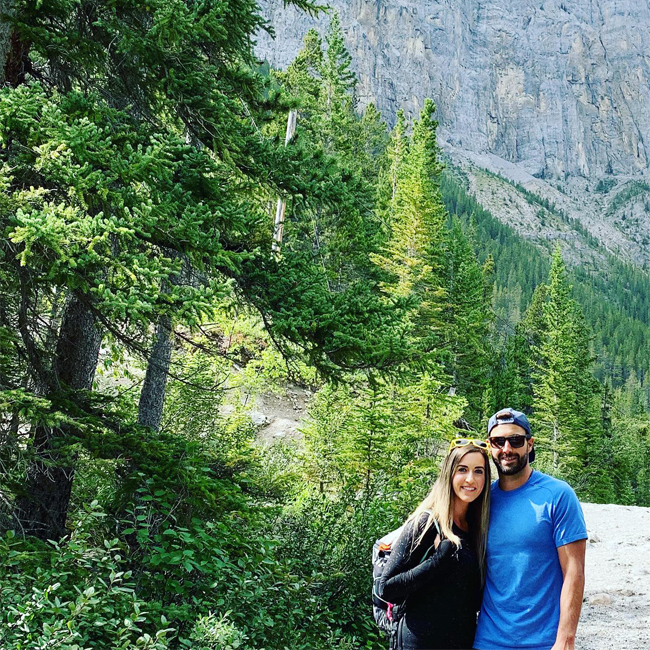 More E Ideas:
Activities: Hang with Elephants. Education. Equestrian Lessons. Elegant Pub Crawl. Estate Sale. Exhibition. Evening Picnic. Exotic Pet Store. Escape Room. Expressway Drives. Evening Under the Stars.
Food: Eggs. Early Bird Specials. Enchiladas. Ethiopian Food. Escargot. Eggplant Parmesan. Edamame.
Beverages: Earl Grey.
Specific Location: Edmonton. Earls. East Village River Walk.
"F" Date Night
F date night didn't really go as planned, due to the weather, but sometimes you just have to roll with it. Our plan was to drive out to a farm in New York & then go fruit picking. Good intentions, but the complete downpour made fruit picking a non-option, so we did what we could. We drove out to one of the farms that was still open, since they had an indoor shop, we stocked up on their deliciousness there, and we took it home and cooked up a nice, fancy dinner together. F date night was Farm & Fresh Food Buying/Cooking!
More F Ideas:
Activities: Food Festival. Float Tank. Floating (Bow River or other Rivers). First Date (Relive it!). Four Wheeling. Facials. Festival. Farmer's Market. Fishing. Fort Building. Food Tour. Fly Fishing. Football Game. Frisbee. Fly a Kite. Fair. Film.
Food: Fried Food. Fajitas. Food Trucks. Fondue. French Toast. Flapjacks. Fruit. French Fries. Fries. Farm to Table. Fruit Salad.
Beverages: Frappuccino.
"G" Date Night
G date night was squished in between our 5 weeks of only having one night alone together, so even with limited time, we needed to make it intentional. I flew back to New York and Jordan picked me up from the airport, then we devoured Mexican food at the Guac Shop, and followed up with time at home playing games, such as Crazy Eights and Spot It…G date night was Get Lauren from the Airport, Guac Shop & Games Night!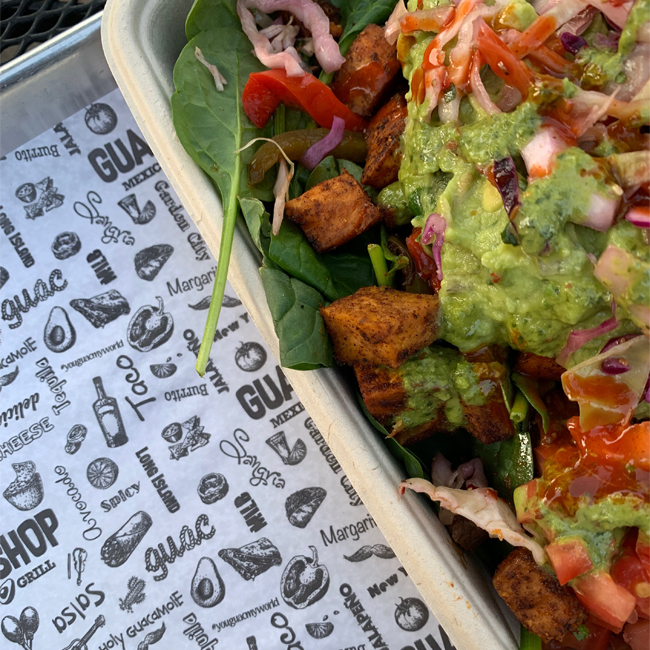 More G Ideas:
Activities: Golf. Games Night. Go Karts. Garage Sales. Giving Back. Gondola. Gambling. Greenhouse. Group Date. Goat Yoga. Garden Centre. Gaming. G-Rated Movie. Gourmet Grocery Store. Glass Blowing Class. Giggles (Comedy). Guess Who. The Grinch. Glamping. Ghost Tour. Geography Trivia. Graffiti Art. Glow Bowling. Glow Mini Golf. Guitar.
Food: Grits. Grapes. Greens. Green Smoothies. Gelato. Gnocchi. Garlic Bread. Grilling. Greek. Gyros. Guacamole. Graham Crackers. Grab & Go. Gastropub. Gumbo. Garden Salad. Gummy Bears.
Beverages: Gin Tasting.
Specific Location: Grassi Lakes Hike. Granary Road. Gander. Greta Bar. Grouse Mountain. Galaxyland.
"H" Date Night
H date night was long overdue. Date nights are a little harder to come by during the season, but they make the ones we have so much more special. And they are often much more relaxed, so check back on A to D if you want a bit more adventure! I arrived back to New York the eve of my birthday, and that's when we decided to celebrate. So, we had a home date night, where I got to open up my gifts (Jordan got me a card and gift from our sweet little baby…major husband brownie points there), we watched a musical movie and ordered Haagen-Dazs. Yup, I said, ordered Haagen-Dazs…did you know you could UberEats ice cream?! So, H date night was Happy Birthday Lauren, Home Date & Haagen-Dazs!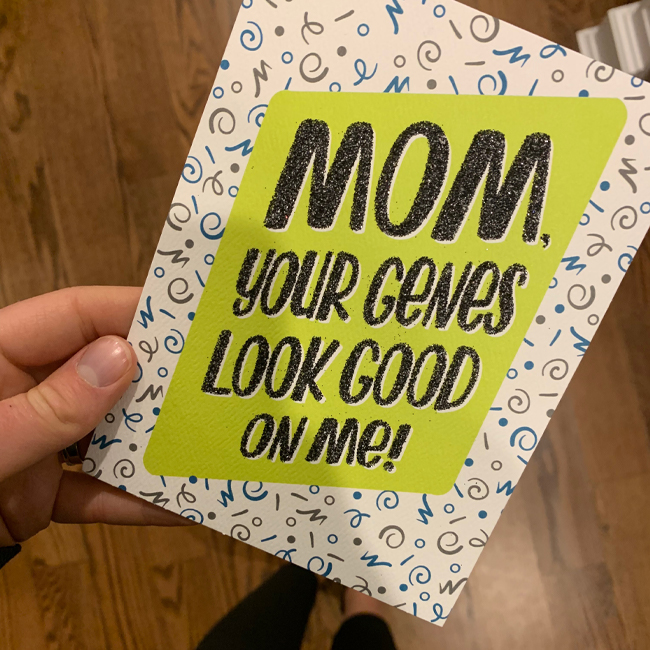 More H Ideas:
Activities: Hike. Hotel. Helicopter. Help the Homeless. Hot Air Balloon. Horseback Riding. Halloween Shopping. Hugs. Hot Tub. Hula Dancing. Humour. Hop Scotch. Horseshoes. Hockey. Hangout with Hippos. Horticulture. Hibernate. Haikus. Home Cooking. Haunted House. Harry Potter. Hot Shower. Hair Rubs. Hot Stone Massage. Harvest. Hide & Seek. High School Musical. Hydrotherapy Floating Tank.
Food: Hummus. Hot Dogs. Hamburgers. Healthy Eating. Haddock. Huevos Rancheros. Halibut. Honey. Halloumi. Hot Wings. Happy Meals. Ham. Hawaiian Pizza. Honeydew. Hashbrowns.
Beverages: Herbal Tea. Hot Tea. Hot Chocolate. High Balls. Hoegaarden Beer. Happy Hour.
Specific Location: Hamilton The Musical. High Line Bridge. Hawaii. Hamptons.
Keep enjoying dating your spouse (or your friend, or whoever you decide to do this with), and get those creative alphabet juices flowing!!