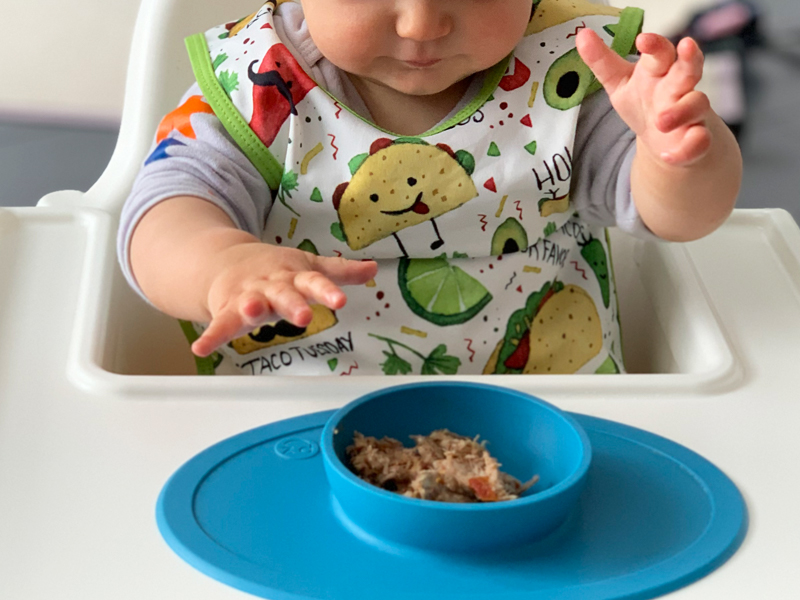 Hi, my name is Lauren, and I love pulled pork…I admit it. Have you tried my Pulled Pork Poutine recipe?! Anyhow, I wanted to make a pulled pork for my baby to try (yup, I said baby…have you read about Baby-Led Weaning?! I got you covered here and here), so I wanted to make sure that I wasn't cooking it with any sugar, salt, and especially, honey. I came up with this recipe, which we all enjoyed. There's always the option to add BBQ sauce, or salt, or whatever your heart desires to your portion afterwards, once baby has their share!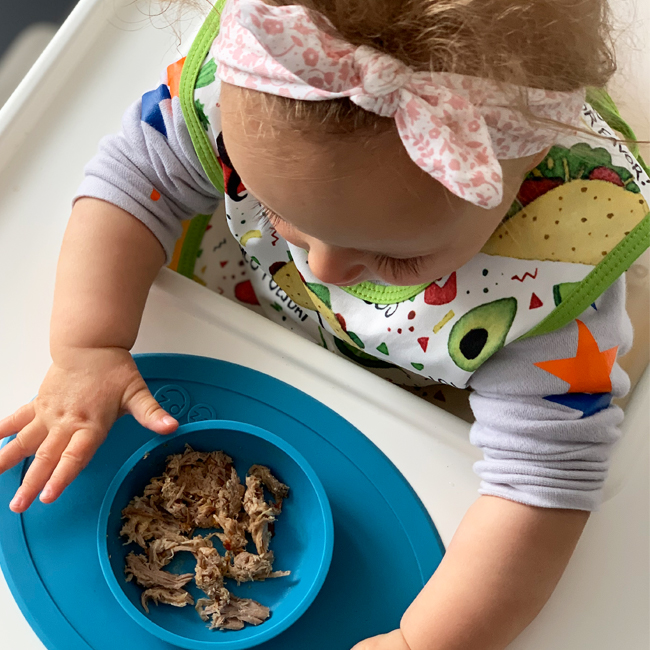 Baby-Friendly Pulled Pork
Ingredients
1 pork shoulder
1 cup tomatoes, food processed
1 tbsp. Worcestershire sauce
1 tbsp. apple cider vinegar
1 tsp. paprika
1 tsp. garlic powder
1 tsp. onion powder
Directions
Place washed tomatoes into a (manual) food processor and process until you have half liquid and half tomato chunks.
Add the remaining ingredients (except the pork shoulder) into the processed tomatoes, and mix. 
Place pork shoulder in slow cooker [Crockpot] and pour the sauce mixture over it. 
Cook on low for about 7 hours. 
Once it's ready, use two forks to pull the pork shoulder apart.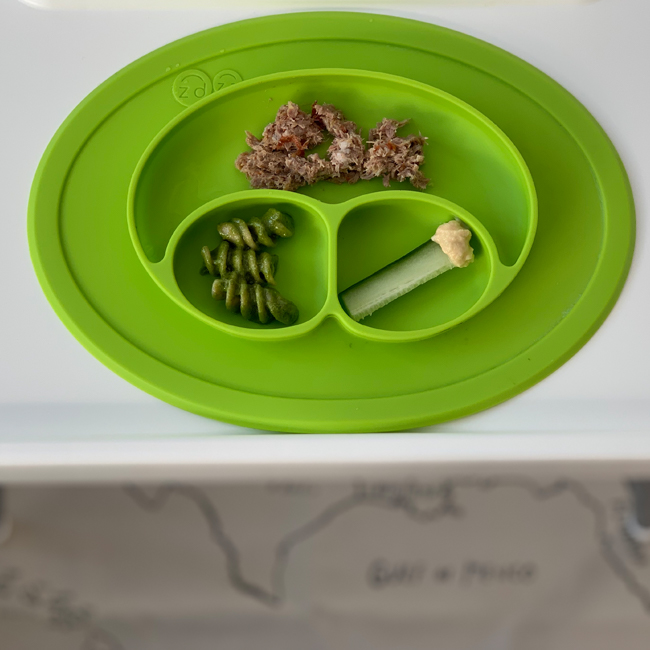 Hope your littles (and bigs, alike) enjoy!!