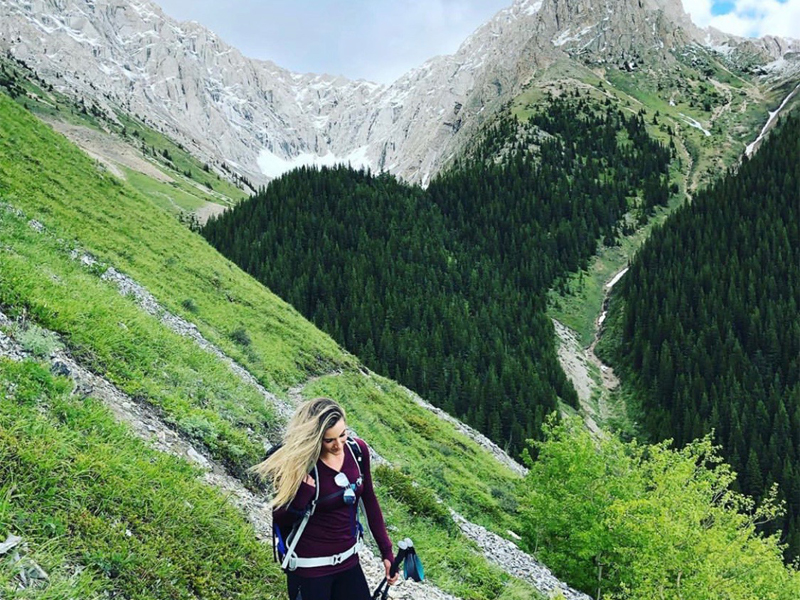 Last summer, I talked about my favourite Alberta hiking adventures, which are some difficult ones, and rated as such. This summer, I have a couple new challenges to share with you! I would recommend these for more experienced hikers, up for a challenge – friendly reminder to always check the conditions, and go prepared!!
Grizzly Peak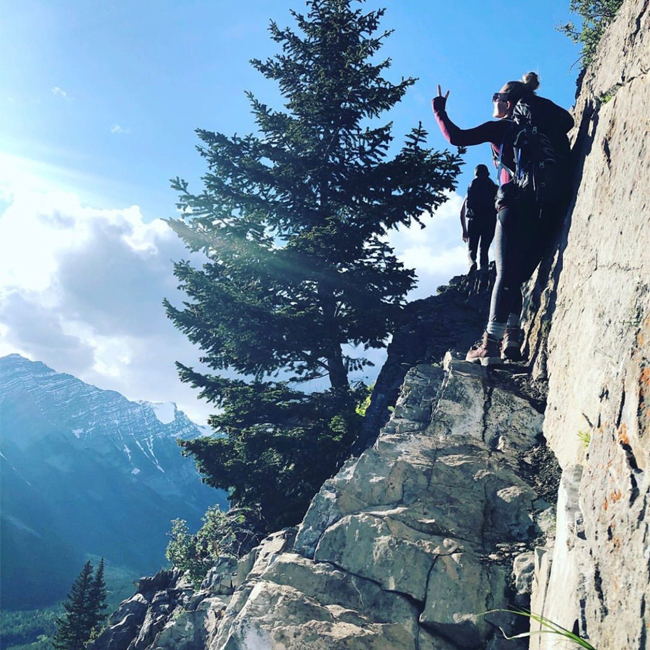 Don't let the fact that Grizzly Peak is only 5.6km out and back fool you – it's a 875m elevation gain. It's rated as Hard, and I would say that's accurate. It's best used May until September (in Peter Lougheed Provincial Park), and I would add, best used when it's dry – the steep incline would not be ideal in the slick rain or slush, which is what we started to get caught in at the end of our hike. I appreciated having poles on this hike, as you are basically a mountain goat on the side of the mountain the whole time, which means gorgeous views! It is easy to go off trail on the way down, so daylight is appreciated! Be prepared to do small scrambles in some sections. And warning, it gets cold at the top, no matter what time of year! Expect 4-5 hours round trip. Pack good hiking shoes, go with experienced hikers, and enjoy the difficult challenge!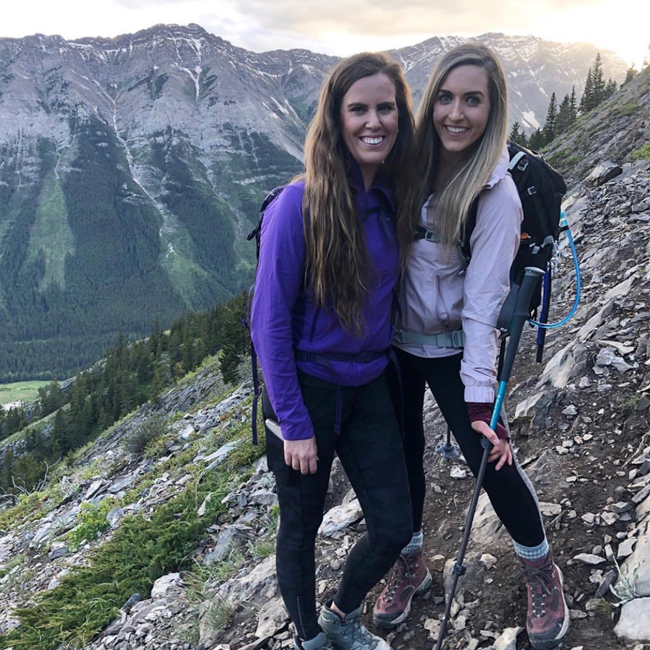 West Wind Pass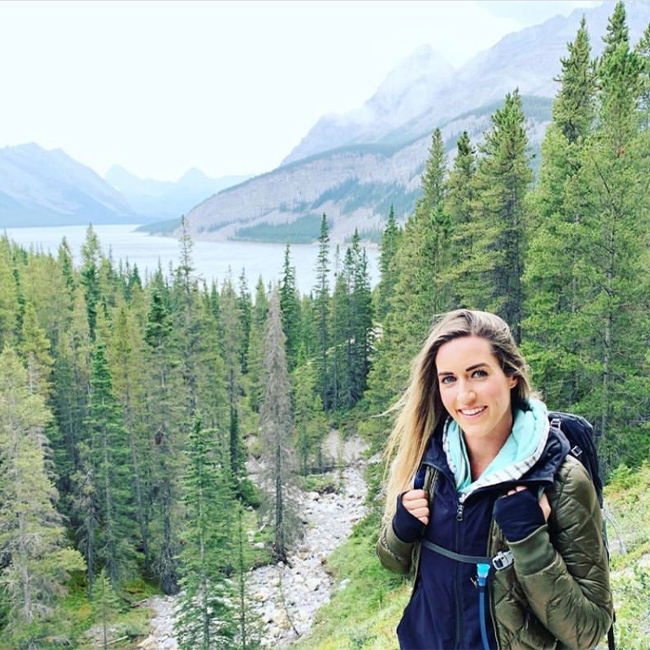 This hike is right by Canmore in Spray Valley Provincial Park and it's 4.7km out and back. If it's a clear day, the insanely beautiful views of the lake are so worth it – we had fog and rain at the top, and no lake view, so luckily we had lovely company!! This hike is recommended June to November. It's a 356m elevation gain, and extremely easy to go off trail!! People always recommend "staying to the right" and that helps to a point, but I would highly, highly recommend downloading the AllTrails map beforehand. It's a moderate hike, but I wouldn't recommend this one with a kid on your back, personally. This is a very unique trail, so simply trying to map it out is a challenge in itself!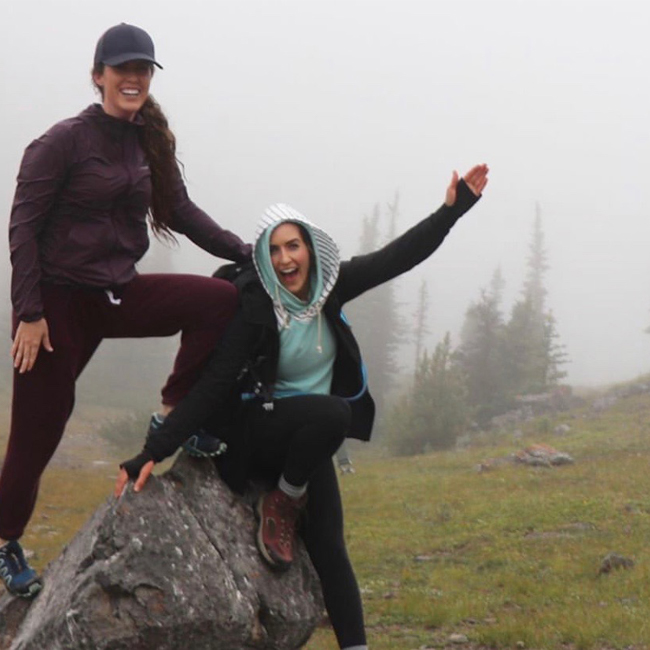 Happy Hiking, Everyone!