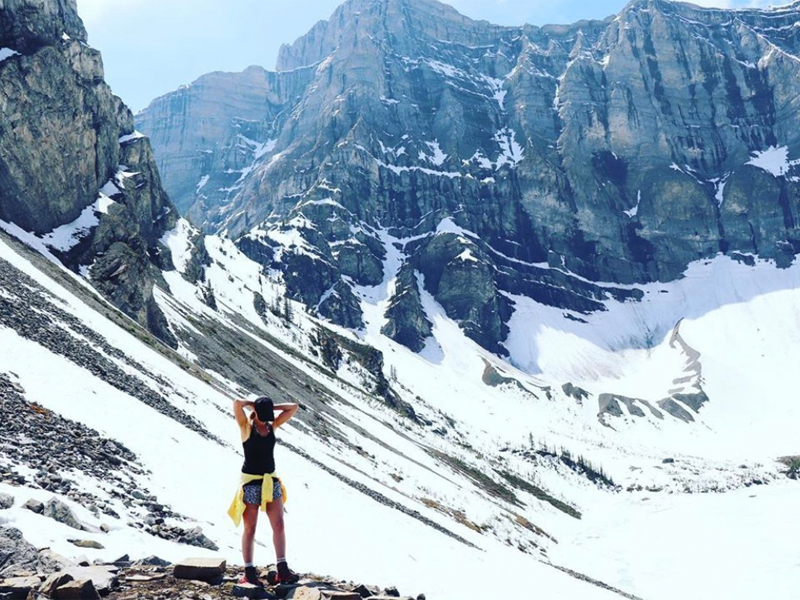 Last year I shared some great beginning-friendly or family-friendly hikes in Alberta, and although I stand by those great hikes, I wanted to add some more to your wish list. And hey, when I say beginner, it doesn't mean they are too easy for experienced hikers…they are darn beautiful hikes, and even if you are an expert hiker, you would appreciate getting out in nature and seeing the beauty that is Alberta!
If you are a beginner, here are some ideas on gear to get you started! And with that gear, make sure to be safe and always have bear spray with you. Here are also some ideas on food to take with you on your adventure. Lastly, download the AllTrails app, and if you want to pay for it, you can download the map ahead of time…this has gotten me un-lost too many times to count! Please remember to check which hikes are closed before you set out.
Rummel Lake Trail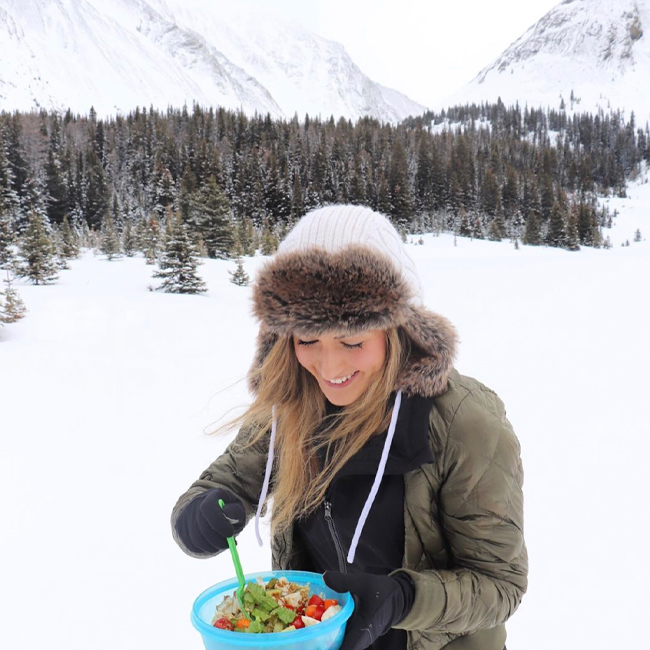 This hike is in the Spray Valley Provincial Park, and although it is rated as moderate, it's a nice, clear trail to follow, and the elevation is so gradual, that it is very do-able. It leads you to a gorgeous lake. This year, it was still full of snow in the Spring, so hiking poles may be appreciated depending when in the year you are choose to go. It is 11.1km out and back, so give yourself about 4 hours to complete this one.
Boundary Ridge Trail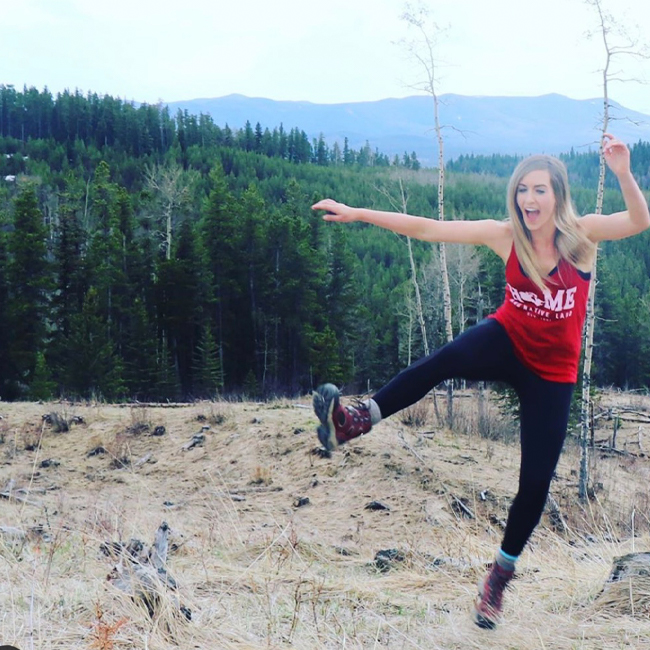 This trail is also rated as moderate (I would say once again, on the lower end of moderate), and it is in Bragg Creek. It would be great for a trail run, and is 10.3km out and back. This trail is "all season," which is really nice! You are hiking through the trees almost the entire time, so expect lots of shade. This trail is used by a lot of mountain bikers. The trail is well-marked, so look for signs as you go!
Rawson Lake Trail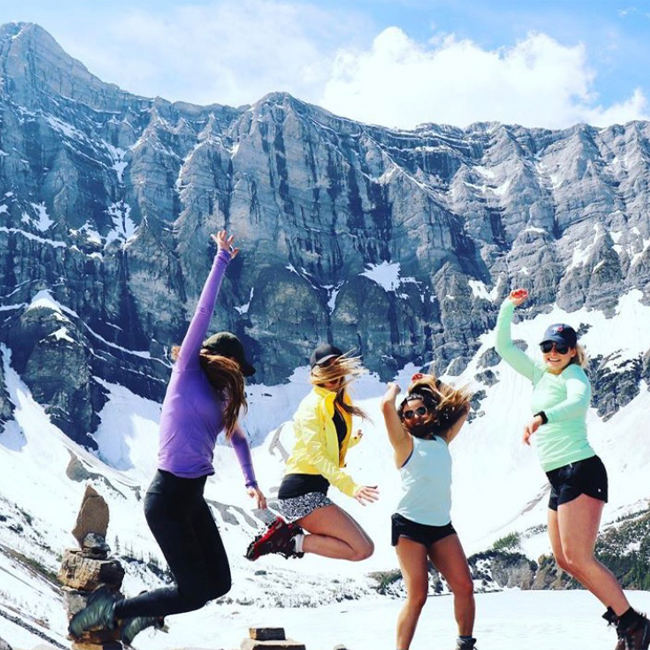 Rawson Lake Trail will give you a chance to also see the Upper & Lower Kananaskis Lakes, if you choose to go that route. This moderate-rated hike, is 8.9km out and back, and leads you to the most breath-taking view, where you can sit right on the mountain and enjoy your lunch! It is very shady during the hike, and this year had lots of snow still in June. This one does have an elevation of 607m, so be prepared for some incline as you go. For those ready to take on a difficult-challenge, once you're at Rawson Lake, you can access the Sarrail Ridge, which I haven't done before.
Fullerton Loop Trail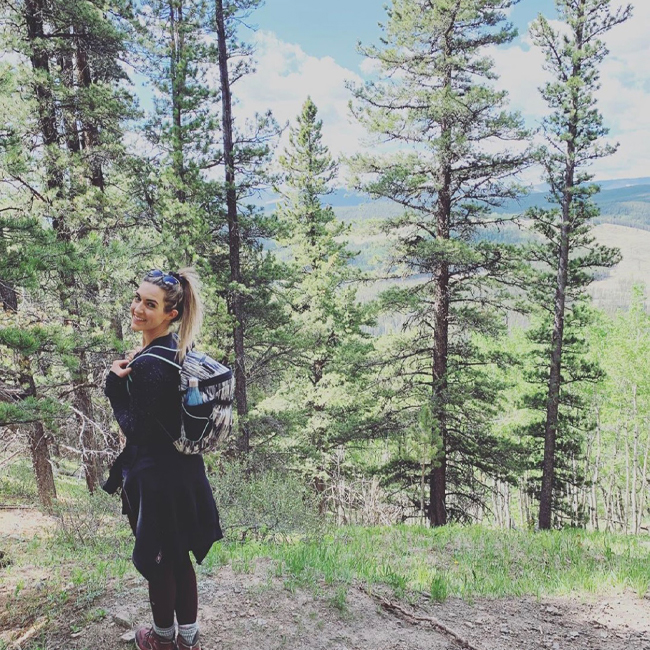 Fullerton Loop is in Bragg Creek, and although it's rated as moderate, I would call it easy. The one exception is one steady, steep incline at the beginning, if you choose to take the loop clockwise (to the left first). If you loop counter-clockwise (to the right first), you'll have a steep decline at the end. It's nice to sometimes get a loop hike in, so you get a different view on the way down. This hike is 6.9km and I would definitely call this one family-friendly and good for all ages, with only a 239m elevation gain, and an easy to follow trail.
Upper Bertha Lake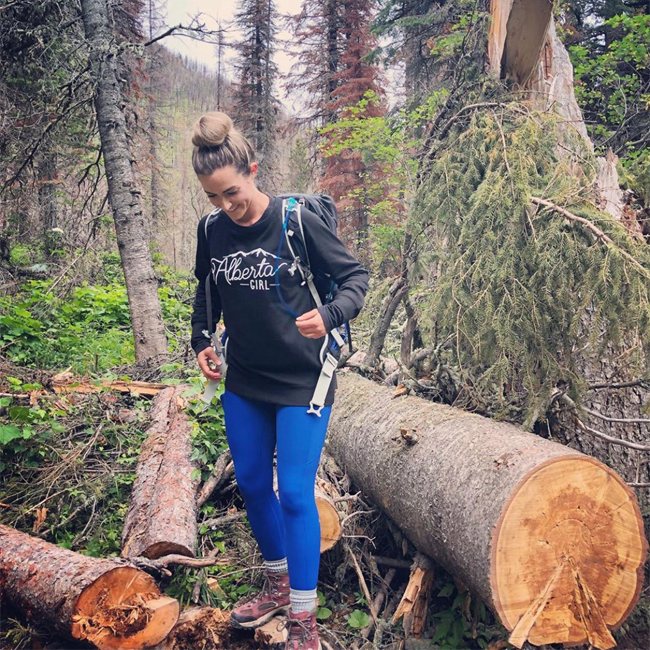 This hike in Waterton shows you all the terrain, and in our case, in July, we also experienced every type of weather. It is rated as moderate, but I would say it's easy and family-friendly up until the waterfall – at that point it becomes moderate and you can choose whether to continue on or not. It's 9.8km out and back, and the lake is so beautiful that it's worth the climb to get there!
Grassi Lakes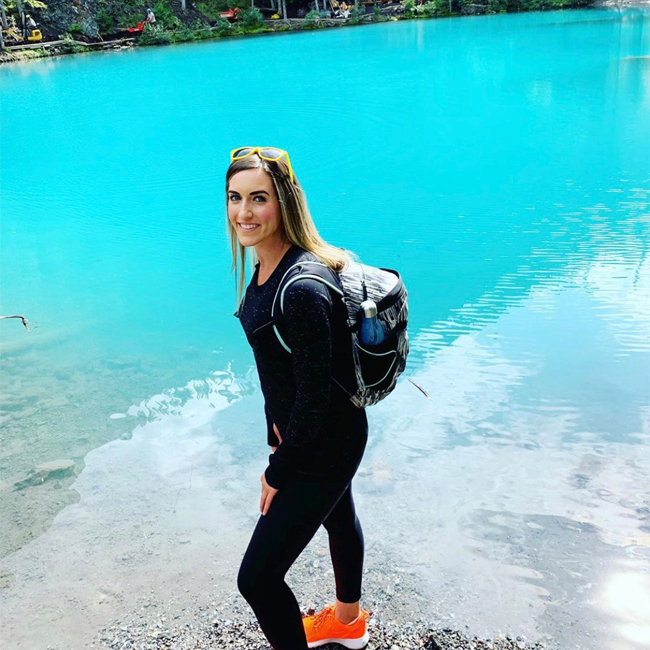 Finally a hike I'm suggesting that is actually rated as easy, and I agree. This hike is super family-friendly – if you want more of a challenge, take the "more difficult" trail up (you'll be going clockwise, to the left first…don't worry, there's a sign), and then you could make it a loop and take the easy trail down. With young kids walking it, or with a kid on your back, you may want to choose the easy path both ways. It's 4.3km and 233m of elevation. You will get the most gorgeous view of Canmore, and when you reach the top, you will find absolutely stunning water – save yourself some time to check out the rock climbers that you'll usually find up there too!
As always, happy hiking!