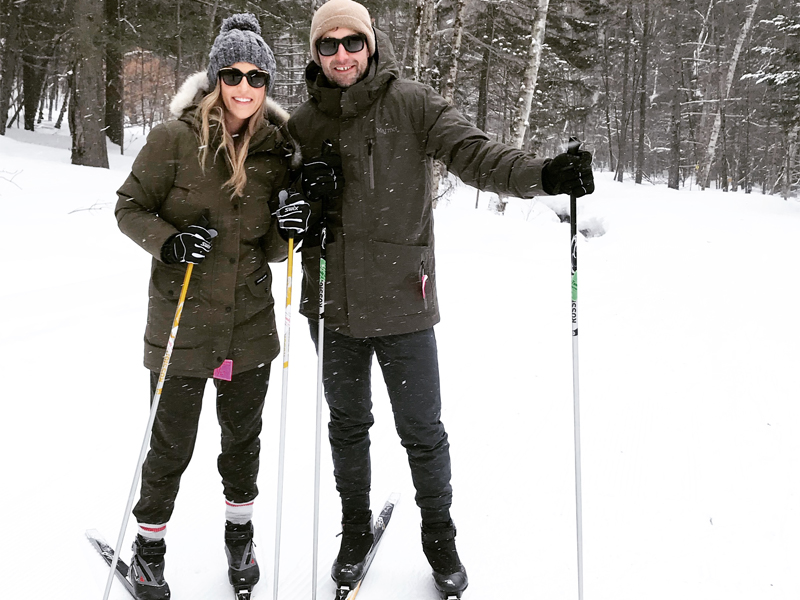 Alphabet date night continues! We are going all the way to Z, people!! Each letter has helped guide me in generating some creative ideas for our date nights. If you haven't read about what I did for A to D , or E to H, check it out! And for now, we continue on with I to L!
A Reminder of How Alphabet Date Night Works:
We schedule in date night.
When it's my turn to plan, I figure out which letter of the alphabet I'm on. Date 1 starts with A, Date 2 Starts with B, etc.
I plan 1-3 activities that all start with that letter. It usually ends up being 2 activities – one that's physical and one that's food related.
We go enjoy the date!!
"I" Date Night
I (as in "eye") was a perfect night out with classic Italian food at Patsy's in the city, followed by an Improvisation show at the Upright Citizens Brigade. It was so nice to start the night with filling our bellies and having great conversation, and then following that up with a ridiculous amount of laughs. I date night was Italian & Improv!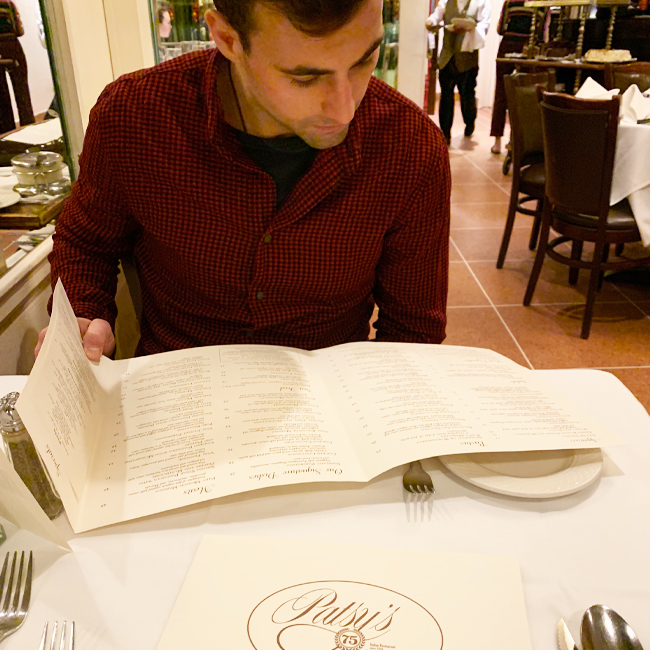 More I Ideas:
Activities: Ice Skating. Ice Sculptures. Ice Museum. Ice Hotel. Ice Bar. Ice Blocking. Indoor Rock Climbing. Instruments. Indie Concert. Italian Cooking Class. Independent Film. Ice Castle. Igloo.
Food: Ice Cream. Indian Food. Indulge. Italian Ices. IHop.
Beverages: Iced Coffee. Iced Tea.
Specific Location: Islanders Game. Island Tour. Ikea.
"J" Date Night
I may have taken a few liberties with J date night. We had three nights away together, and I didn't make one of the nights dedicated specifically to J. Instead, we baby mooned it up in the month of January and we took a road trip to the Catskills – Upstate New York. A new place for the both of us where we could hike, cozy up in the cabin, go to the spa, eat eat eat, take a yoga class, and just enjoy our last trip before our baby came and joined our outside world! So… J date week was January BabyMoon & Journey to the Catskills!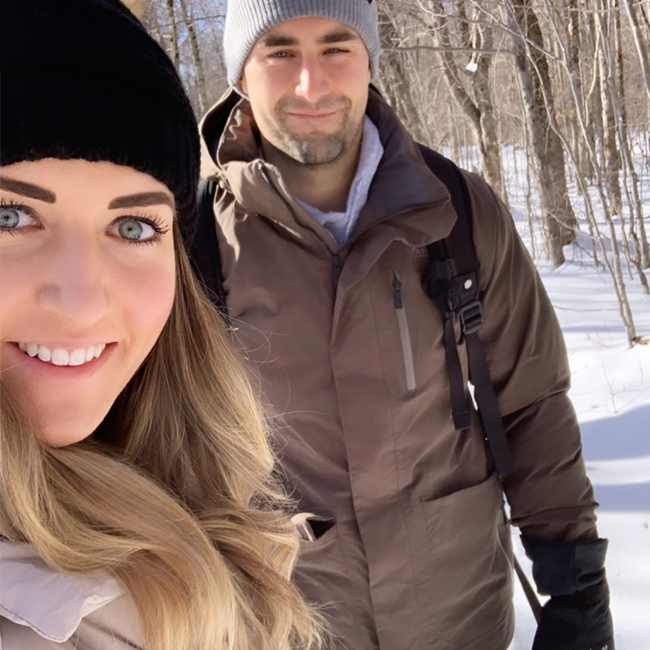 More J Ideas:
Activities: Jogging. Jokes. Jamming/Jam Session. Jazz Bar. Jenga. Jigsaw Puzzles. Jam Making. Juggling. Jazz Burlesque Show. Jumping Jacks. Jack Axe Throwing. Jack-O-Lantern Carving. Jaws Movie. Jamanji Movie or Game. Jerry McGuire Movie. Just Dance Game. Jet Off. Jack Fishing.
Food: Jackfruit. Junk Food. Japanese Food. Jelly Donuts. Jambalaya. Jam. Jiffy Pop. Jelly Beans. Jalapeno Poppers. Jamaican Food. Jello. Jerk Chicken. Jerky. Jack Fish.
Beverages: Java. Juice/Juice Bar. Jarritos.
Specific Location: Jersey Boys on Broadway. JFK Airport. Jubilation Dinner Theatre. The Jubilee. Jack Astor's. Jack in the Box. Japanese Village. Jollibee.
"K" Date Night
I went a little out of order, so K date night came a few weeks into our new role as parents, and also deep into the Covid-19 pandemic with everyone in isolation. At-home date nights it is! I hadn't had Kombucha my whole pregnancy, and I love me some ginger kombucha, so we decided to indulge in my first glass of kombucha again, while watching a kids movie – Frozen 2 (thank you, Disney Plus). K date night was Kombucha & Kid's Movie!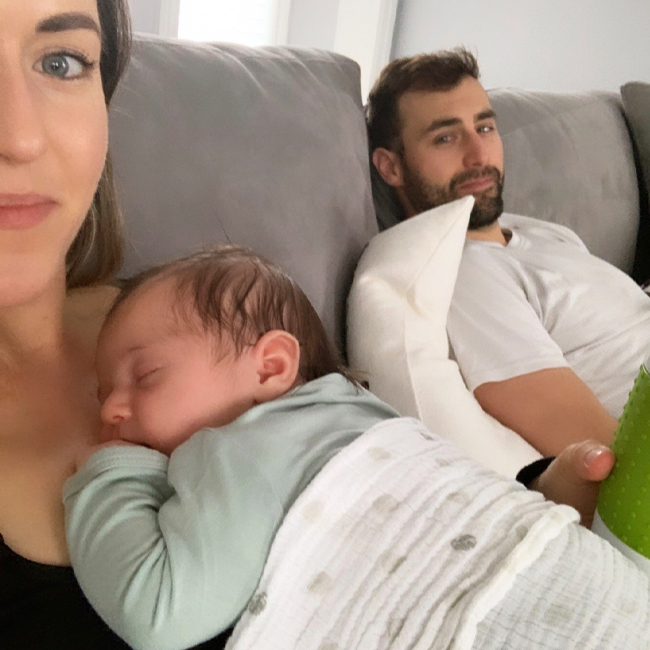 More K Ideas:
Activities: Kite Flying. Karate. Karaoke. Kickboxing. Knitting. Kneading Bread. Kayaking. Kite Surfing. Kangaroo Documentary. Knicks Game. Kitten Cafe. Kilns and Keepsakes Pottery. Kitchen Dancing. Kid Movie.
Food: Kale. Kernels Popcorn. Kit Kats. Key Lime Pie. Kabobs. Katsu. Kiwi. Krispy Kreme. Kolaches. The Keg Restaurant. Kraft Mac & Cheese. Kobeyaki Concession. Kimchi. Korean Food. KFC. Ketchup Chips. Kaiser Buns. Klondike Bars.
Beverages: Kombucha. Kokanee Beer.
Specific Location: Kananaskis. Kelowna. Kinky Boots on Broadway. Kashi Restaurant.
"L" Date Night
L date night was actually a date day! Date days are such a treat, aren't they? We started with lunch out at Small Batch – a restaurant we love in Garden City, and then proceeded to walk the beach. Long Beach was the initial consideration, but then I thought, I'm trying to get Jordan to see all of my favourite walking spots, and somehow in three years, and with the countless amount of times I've been to Jones Beach, he had never seen it. Luckily, it's all on Long Island, and they call the boardwalk, the "Landing," so we were safe for L's. We had a lovely walk in the wind! Possibly followed by some Lounging (another L) at home, to top it all off! L date day was Lunch & Long Island Landing (Beach Walk)!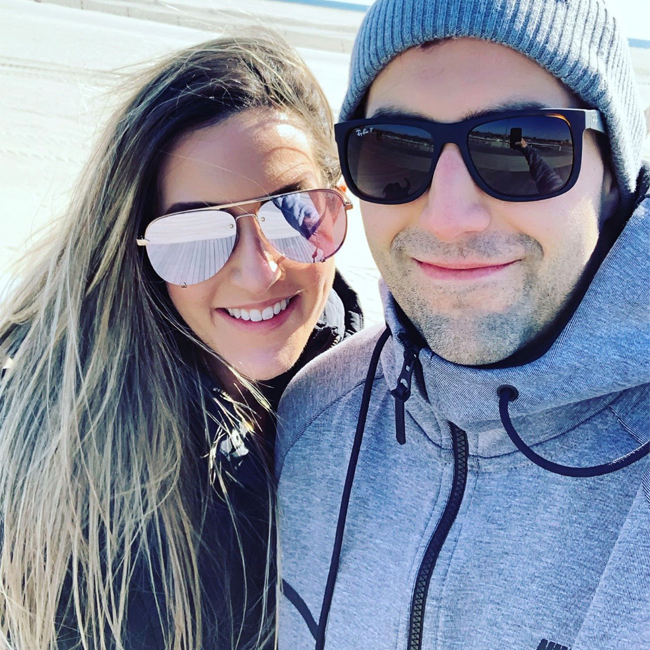 More L Ideas:
Activities: Luge. Live Entertainment Live Music. Line Dancing. Latino Dancing. Lazy Lounging. Library. Lemon Picking. Landmarks. Lacrosse. Laser Tag. Lawn Bowling. Laughing. Lightsaber battle. Live TV Show Taping. Lavender Fields. Legos. Loving. Lake. Love Letters. Late Night.
Food: Local Food. Licorice. Lollipops. Lindt Chocolate. Lasagna. Lemon Squares. Lettuce Wraps. Lamb. Lobster. Latkes.
Beverages: Lattes. Lemonade. Lemon Water.
Specific Location: Lake Louise. Livingston Manor. Laugh Shop. Landmark Theatre. Long Beach.
Happy Alphabet Date Nighting/Daying/Weekending…in Isolation! Stay Safe Everyone!